Due to the difficulties associated with the organization of treatment in Turkey, Switzerland, South Korea and India, we are not currently processing requests to these regions.
If you are interested in treatment in Germany, please leave a request and our specialists will contact you as soon as possible.
By using our service you can book your medical services abroad directly, you can choose a good hospital and undergo treatment there. You can do this very simply and quickly.
After you decide on a treatment programme, our consultant will check its availability for free and find out if it is appropriate for your disease. Soon after, we will help you to organise treatment in Germany without intermediaries.
If you want to choose a specific hospital directly and to apply to it on your own without using someone's services at all, you can do this as well. However, this is a very long process with potential translation issues and unforeseen expenses.
Content
Independent hospital search
Here are a few steps on what you will have to do to secure a hospital for treatment:
Find the hospital. If you are satisfied with just any hospital that you come across, then you will have no problems at this stage. You can visit several official websites of German medical institutions. If they provide information in German, you will still be able to find a phone number or an e-mail address.
Possible problems: It is not guaranteed that this hospital specialises in the treatment of your disease. It may very well be that here you will pay 30-50% more than you could pay in another similar medical institution.
Write an e-mail to the hospital. You should write the e-mail in German and send it to the chief physician of the hospital.
Possible problems: If you do not know German, you will have to look for an interpreter. You will need him/her several times more to participate in all communications.
Another potential problem is the chief physician's response to your letter. It can:
Be delayed for several weeks or months
Be negative
Be absent at all (it may end up in the spam folder or the doctor finds the text in "broken" German unworthy of attention)
Pay for medical services and get a visa. In case of a positive response, you will receive details for the payment of medical services. Once you have transferred money, you will need to receive a treatment invitation from the professor of the hospital. Then you need to get a German visa.
Possible problems: You have to spend much time to get the visa. You may also have your visa refused, if you do not submit the necessary documents.
Agree on the details with the secretary of the chief physician. You will need to agree on the date of arrival, a period of hospitalisation, a list of necessary medical and other documents by phone. If you do not know German, you need an interpreter to settle these organizational problems.
Possible problems: if the interpreter is not too competent, the translation can be incorrect. A favourable outcome results in you acquiring or sending the right document that is necessary for the treatment (it can be sent by e-mail). In the worst case scenario you will come to the treatment at the wrong time or in the wrong place.
Translate medical records. All Russian medical records you take to Germany have to be translated into German. The translator can do it.
Possible problems: Even if the translator knows German well, he/she may not be very competent in medical terminology. As a result, the translation of medical records will be of poor quality. This can cause misunderstandings, and even result in a negative effect on the treatment.
Ensure flight and accommodation. You need to find and book a hotel on your own. You also need to book air tickets. On arrival at the airport, it is necessary to find transfer to the hotel or hospital.
Possible problems: You will incur substantial costs on air tickets, hotel and transfer in the country, again language may be a problem if you do not understand German.
Find the interpreter. When you come to the hospital, you may not understand a word from what you will be told. If you do not know German, you need an interpreter. You should find him/her in Germany.
Possible problems: The search for the interpreter in Germany in a very short time is a problem itself, especially finding one that you get along with.
Hospitals and costs of treatment
In Germany, you can undergo treatment in large university hospitals, academic clinics and small specialized praxis. The choice of the healthcare facility depends, first of all, on the diagnosis and the age of the patient.
Leading German multidisciplinary hospitals are:
The cost of the medical program depends on the chosen hospital, the patient's age, diagnosis and treatment method. Average costs of treatment for widespread pathologies are as follows:
To receive information about the cost of treatment exactly in your case, leave your request at the Booking Health website.
How to visit Germany for a treatment?
It is quite obvious that treatment in Germany without intermediaries has many shortcomings. You will have to spend a lot of money, energy, and energy to get medical services in this country.
The employees of Booking Health are especially trained to solve all organisational issues for you. This is an international service for booking treatment abroad.
The use of our online platform and services of our managers will allow you to:
Find the hospital where you will have the best possible treatment results
Find the medical institution with the optimal cost of a treatment programme
Secure all services: visa application, booking of air tickets, airport transfers and translation of medical records
Receive medical insurance. It will cover all unforeseen medical expenses
Save up to 70% of the funds by optimising expenses for diagnosis, treatment and rehabilitation
Submit a request for the hospital search using a feedback form. Our team will chose the best option for you within a few hours and will contact you by phone.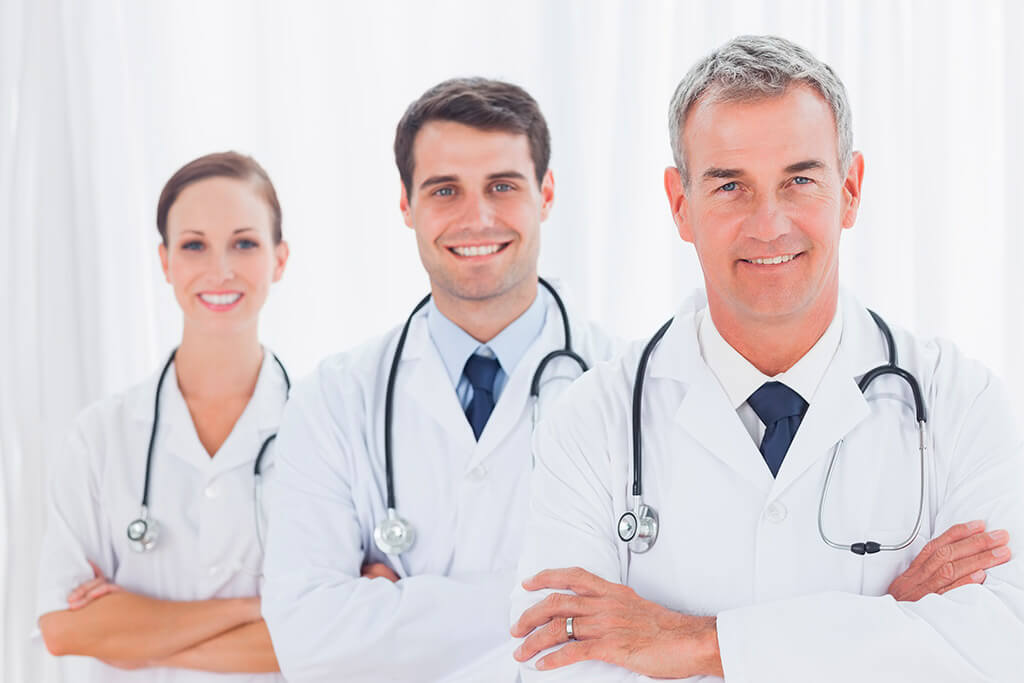 Choose treatment abroad and you will for sure get the best results!
---
Authors:
The article was edited by medical experts, board certified doctors Dr. Nadezhda Ivanisova and Dr. Farrukh Ahmed. For the treatment of the conditions referred to in the article, you must consult a doctor; the information in the article is not intended for self-medication!
Sources:
IMTJ – International Medical Travel Journal
Centers for Disease Control and Prevention
Read:
Why Booking Health - questions and answers
How to make right decision when choosing the clinic and specialist
7 reasons to trust to the rating of clinics on the Booking Health portal
Booking Health quality standards
Send a request for treatment