Due to the difficulties associated with the organization of treatment in Turkey, Switzerland and South Korea, we have currently suspended the processing of requests to these regions.
If you are interested in treatment in Germany, please leave a request and our specialists will contact you as soon as possible.
Medical tourism is a sector of an economic activity that is developing rapidly in the recent years. Number of patients who referred to foreign clinics for help is also growing steadily. No wonder, as the medical treatment overseas means reliability, quality and competitive prices, which is not the last thing during the crisis.
If previously only VIP-clients and celebrities were able to afford some of the surgeries and interventions, now the global healthcare market offers a wide range of services where the clients can see reasonable prices. Rhinoplasty, breast augmentation, body lift, all kinds of aesthetic surgeries and beauty treatments, as well as therapeutic treatments aimed at recovery and purification of the body are now available for the tourists around the world. What was a dream came true! You don't have to wait for the right moment and save money anymore! As the medical tourism develops, you can easily look like a Hollywood star!
But what areas of the medical tourism are in demand now? What operations and procedures became available for the population masses?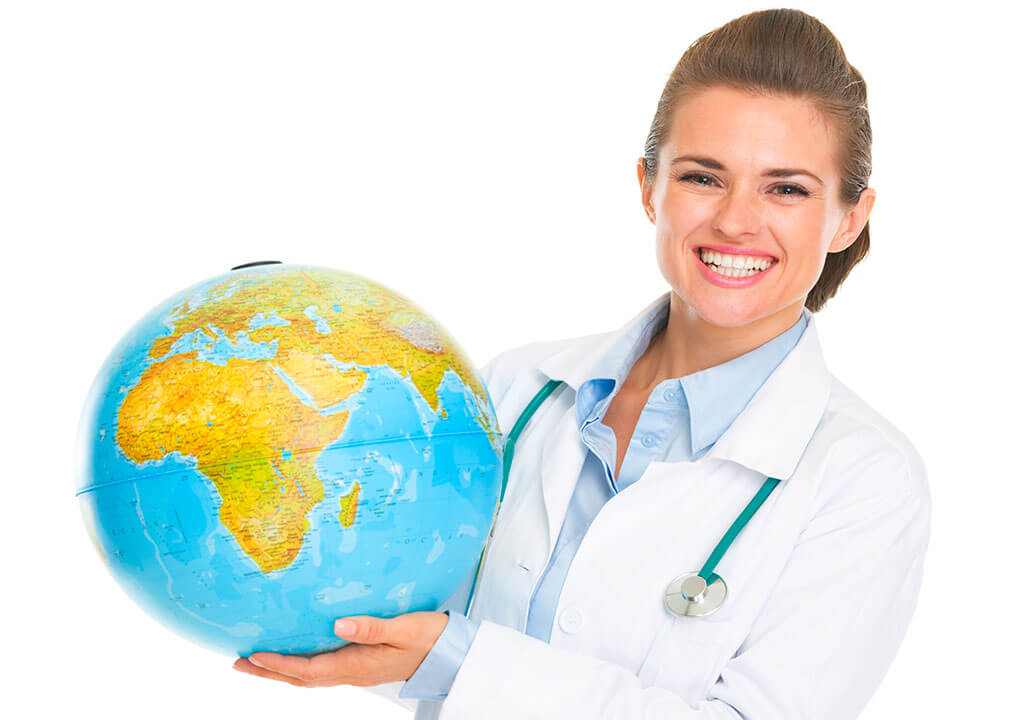 Especially for our readers we present TOP 5 most popular and available world-wide medical services:
Dentistry
Hollywood smile is no longer a luxury but a quite every day service offered basically in every foreign clinic. Travel abroad for an ideal smile has received a special name of "dental tourism". This branch of travel is trendy mainly due to the competitive prices, especially in the Eastern Europe (Hungary, Czech Republic, Latvia, Lithuania, and Poland) as well as in Germany.
The best recognition has the implantology, teeth whitening, installation of crowns, bridges, and veneers. Teeth whitening, for instance, in Germany costs about $600, implant placing costs about $1,500; in Poland these services cost $100 and $700, respectively.
P​lastic surgery
Aesthetic and plastic surgeries are no lesser important areas of medical travel now. Outer beauty of the face and body can be improved and restored with the help of this type of surgery. Breast augmentation and reduction surgeries, liposuction, ear, eyelids correction, rhinoplasty, facelift, Botox injections etc. are the most demanded services. Breast augmentation, for instance, will cost you about $4,000 in Poland and Germany, from $3,000 in Thailand, and from $10,000 in USA.
Orthopedics
Foreign patients often refer to the surgeries like knee, hip joints replacement. Insertion of the hip prosthesis will cost $13,000 dollars in Germany, $11,000 in the UK, $4,000 dollars in Poland.​
Ophthalmology
Ophtalmology is one of the demanded areas of the world medical travel, especially cataract surgery. Angioplasty and laser correction of visual defects are also among the most widely-spread interventions. Pricing is very reasonable here.
Cataract surgery with the help of phacoemulsification method will cost in German clinics about $6,000, $3,000 in Britain, $1,500 in South Korea, $1,000 in Poland.
Detox-travel
The word "detox" is the derivative of the word "detoxification", which means "cleansing the body of toxins." It is becoming more and more popular especially for allergies treatment, chronic digestive diseases, dermatitis and psoriasis, as well as chronic fatigue, obesity and low immunity.
Europe is among the high-demanded detox-travel centres: German and Swiss clinics, and also French SPA-centres in Provence and on the Atlantic coast. India and Thailand can be selected as the exotic tours.
Average price of the detox-tour will make from $6,000 in Switzerland, $3,000- $4,000 in Italy and Spain, from $2,000 in Sri-Lanka.
Patients all over the globe can afford the quality treatment in the best world centres for the reasonable prices!
Make your choice of treatment overseas and enjoy the excellent service!
---
Authors: Dr. Nadezhda Ivanisova, Alexandra Solovey
Read:
Why Booking Health - questions and answers
How to make right decision when choosing the clinic and specialist
7 reasons to trust to the rating of clinics on the Booking Health portal
Booking Health quality standards
Send a request for treatment