Treatment abroad has a list of benefits, ask anyone who has been fortunate enough to experience this royal treatment first hand. Usually celebrities and stars jump at the opportunity to travel abroad to countries that offer excellent medical treatment and care especially when their own country isn't able to provide such treatments and high standard of medicine. VIP clients often get to experience the best hospitals, doctors in a foreign country, as well as the most favorable conditions for the flight and accommodation. This is how they get to relax and focus on their recovery. So here's some tips on how you can travel and receive medical care like a celebrity.
Among the obvious advantages of VIP treatment are the following options:
Best clinics and world renown professors
Business class seats on your flight; VIP-meeting and service at the airport
Accommodation in a five star hotel, private ward or a presidential suite at the clinic
Significant time saved: no waiting in lines, a solution of all the issues with the foreign clinic as quick as possible
All around the clock support: constant contact with the doctor, a personal care manager, an accompanying person, an interpreter and also service support after the course of treatment
Excursion and entertainment program of your choice
There are a variety of other services that will turn your recreational trip into an exciting journey!
VIP treatment abroad is possibly a key contribution to the improvement of your health. You simply need to pick the right clinic and the doctor. To help you with the choice of what best suits your needs, we have a list of some of the top foreign hospitals, that local and international stars have gone for treatment.
Ukrainian and Russian celebrities prefer treatment in Germany, as this country is famous for its healthcare system and the quality of medical service. Advanced methods of treatments, the latest technologies, perfect service – the celebrities got used to taking all the best!
University Clinic Charité
Charité is the best European clinic with a worldwide reputation. Most of the German Nobel fellows conduct their scientific researches here. Charite`'s annual turnover is about 1.5 billion Euros! Almost every new medical technique appears and gets tested in this clinic. Perhaps, there are very few diseases that cannot be treated in Charité. That's why it's so popular among common people and VIP clients.
Ukrainian ex-prime-minister Julia Tymoshenko was treated at this facility for discal hernia under the care of the world renowned Professor Lutz Hams. Russian President Boris Yeltsin was under supervision in the Cardiology Centre of the Charité named after Rudolf Vihrov for a long time.
University Clinic Munich
University Clinic Munich is an example of the progressive medical environment in Germany. The clinic uses the latest scientific attainments and methods of treatment, the leading European professionals work here. Modern medical equipment, highly-qualified personnel, comfortable conditions make the centre attractive for patients from all over the world: Europe, Israel, USA and CIS countries.
Several Russian sportsmen were rehabilitated here after traumatic accidents: bobsledder Irina Skvortsova, skater Eugeniy Plushchenko, athlete Elena Isinbaeva, and footballer Alexandr Sheshukov. Victoria Dajneko had a check-up here and Patriarch Alexey II was treated for cardio-vascular related issues at this clinic.
DKD HELIOS Clinic Wiesbaden
Advanced knowledge in the sphere of medicine, the latest equipment, excellent reputation is the calling card of DKD. This hospital can be truly proud of the achievements in diagnostics and treatment of various diseases. It has extensive experience conducting thorough check-ups. DKD is one of the most popular diagnostics centres for senior managers. In 2008 the clinic hosted 4000 of patients, who occupied leading positions.
DKD is also popular among world famous celebrities. For instance, Russian singer Sofia Rotaru has a yearly check-up here.
University Hospital Essen
Hospital offers its customers quality diagnostics and therapy on the highest level. Essen's international reputation is mainly formed by the introduction of new treatment methods in cardio-vascular related issues, oncopathologies, strokes, heart attack and organ transplantation. PET Center (positron emission tomography) for early diagnosis of cancer was created as a part of the hospital.
Russian actor Oleh Yankovsky, an actress Svetlana Krjuchkova, and actor Alexandr Abdulov were treated for cancer here.
Celebrities restore their strength in German spas after gruelling concert tours. Famous singer Andrey Danylko (Verka Serduchka), for example, prefers the calm and quietude of German spas!
The second spot in VIP treatment ranking is taken by Israel. Treatment in Isreal has a number of benefits. Recreational opportunities in this country are based on the healing properties of the Dead Sea. Celebrities choose Israel as a spa and a medical centre where you can get extremely efficient service.
Sheba State Hospital, Israel
Sheba clinic is the largest medical centre in Israel. It is located next to Tel-Aviv. Such specialized centres and clinical departments that are a part of the hospital include the: Institute of Oncohematology, artificial insemination centre, blood bank, stem cells bank, diagnostics centre and rehabilitation centre. Patients come here from all over the world. Russian singer Phillip Kirkorov, for instance, had a check-up in the Sheba clinic.
Ramat Medical Centre in Tel Aviv
Russian billionaire Mikhail Prokhorov is the owner of the private clinic. It is located in Ramat Aviv business centre and provides its patients with high-quality medical service and a personal approach. Ramat Medical Centre has a license of the Department of Healthcare and is the most efficient clinic for cancer treatment. Russian singer Alla Pugacheva and TV-host Maksim Galkin were repeatedly referred here.
While domestic celebrities mostly prefer German and Israel therapeutic treatment, celebrities prefer the USA for plastic surgery, cosmetology services and rehabilitation.
The Meadows Rehab in Arizona
Perhaps, this one is the most famous rehab in the world. Kate Moss, Marc Jacobs, Donatella Versace and a lot more global stars were treating here for their drug addictions.
No glamour, designed as a ranch, the hospital follows a strict regime: wake up early enough (at 7 o'clock), general therapy, check-up, walks in the fresh air, psychological support. Treatment is directed at the solving the problem at the root: to completely get rid of addiction causes, but not only deal with consequences. The Meadows might appear like a typical facility, but if your task is to free yourself of the habit forever – then that's exactly what you need.
Cedars-Sinai Medical Center, Beverly Hills, Hollywood
This is a world famous clinic with only the best in service and technology. It includes a hospital and an Academic Research Centre. Advanced technical education is given here and biomedical research are conducted.
Cedars-Sinai is a leader in many spheres: oncology, cardiology, cardio surgery, diabetes, endocrinology, otolaryngology, geriatrics, gastroenterology, nephrology, neurology, neurosurgery, urology, pneumology. The clinic's patients include the following celebrities: Madonna, Frank Sinatra, Liz Taylor, Brad Pitt, Nicole Kidman, Max Factor, and Owen Wilson.
Rodeo Drive Plastic Surgery Clinic in Los Angeles
One of the best plastic surgery centres in the world. The centre focuses on the aesthetic, plastic surgery and medical cosmetology. The services are now popular among celebrities and common people whose dream is to improve their appearance.
Rodeo Drive Plastic Surgery helped Madonna and Jennifer Lopez in perfecting their beauty.
Joseph Goodman Cosmetic Dentistry Center in Los Angeles
Famous "hollywood smiles" come from here! Cosmetic dentistry is very popular among foreign and domestic celebrities, and this clinic is the best in the sphere. The clinic has clients such as basketball player Steve Blake, models and beauty contests finalists: Miss California, Miss Malibu and Miss Beverly Hills 2013.
Popular VIP clients choose the best foreign clinics and receive efficient medical help. That means that you too can have the royal treatment be treated like a star, while improving your health and getting the best quality in health care. The choice is yours!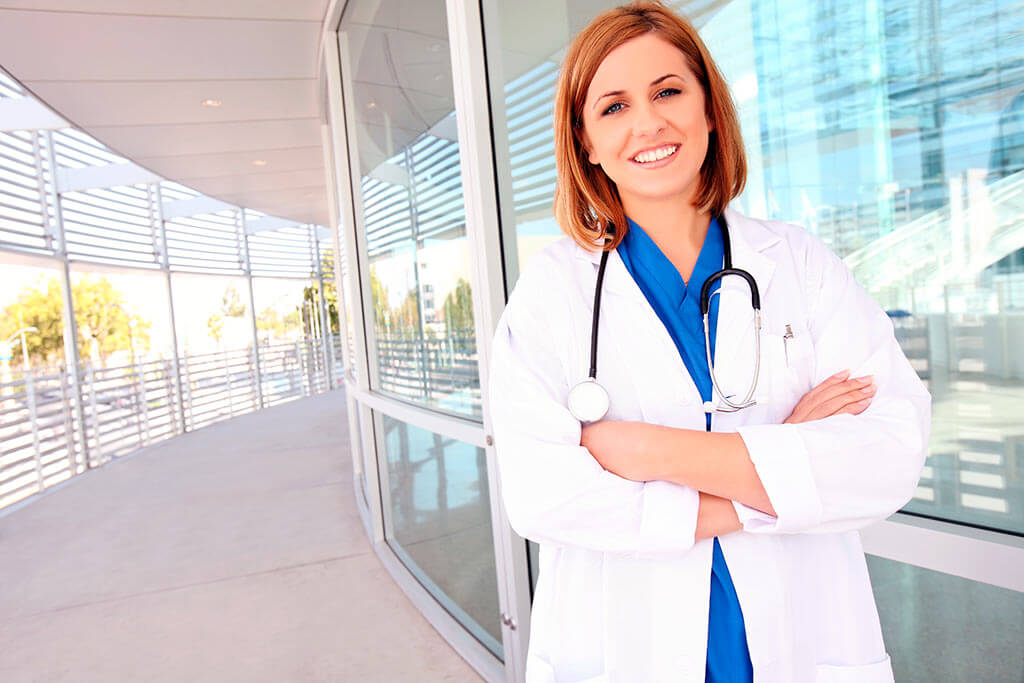 ---
Authors: Dr. Nadezhda Ivanisova, Dr. Farrukh Ahmed
Read:
Why Booking Health - questions and answers
How to make right decision when choosing the clinic and specialist
7 reasons to trust to the rating of clinics on the Booking Health portal
Booking Health quality standards
Send a request for treatment