Due to the difficulties associated with the organization of treatment in Turkey, Switzerland, South Korea and India, we are not currently processing requests to these regions.
If you are interested in treatment in Germany, please leave a request and our specialists will contact you as soon as possible.
Turkey is among the world leaders in the growth rate of medical tourism. Previously, this country was mainly visited by people who wanted to relax in sea resorts and explore local attractions. But today, more and more people travel to Turkey in search of quality medical care. Over the past 4 years, the number of foreign patients in Turkish hospitals has increased 4 times. It already exceeds 1 million people a year.
Content
Price and quality
By the number of medical tourists, Turkey ranks among the top five most visited countries in the world. The country's government is not going to stop there, and by 2023 Turkish hospitals plan to receive more than 2 million patients. This has been made possible thanks to the perfect price-quality ratio. Turkish hospitals offer competitive costs, but the level of medical care here is the same as in the leading countries of the world. That is why there are so many patients from Western Europe, the USA and developed countries of Asia.
Turkish government abolished VAT for medical tourists. As a result, the financial costs of foreign patients, which occur in the hospitals certified by the Turkish Ministry of Health, have been significantly reduced.
However, the prices are not the only thing that attracts medical tourists. The level of development of medicine in Turkey is very high, and therefore patients from the Balkan states and the former Soviet Union come here in search of new treatment methods that are not available at home.
More than fifty Turkish hospitals are accredited by JCI, which is the most prestigious international organization that assesses the quality of medical care. According to the number of accredited clinics, the country ranks first in Europe and second in the world.
What patients prefer to treat in Turkey?
About 40% of patients travel to Turkey for cancer treatment. The hospitals of this country apply European standards for the provision of medical care in the field of oncology. The medical facilities have state-of-the-art equipment and use modern methods of oncology treatment. In Turkey, the doctors perform endoscopic and robot-assisted surgery, use Gamma Knife and radionuclide medicine.
Prices for the cancer treatment are as follows:
Duodenal cancer from 3,598 €
Stomach cancer from 2,168 €
Lung cancer from 2,265 €
Cervical cancer from 1,917 €
Breast cancer from 2,483 €
Thymus cancer from 10,119 €
Other popular destinations for medical tourism in Turkey include the following.
Neurosurgery
Turkish hospitals employ more than 1,200 neurosurgeons. In the hospitals of this country, they remove brain tumors, including glioblastoma and astrocytoma, eliminate the effects of traumatic brain injuries and strokes, treat epilepsy, Parkinson's disease, spinal hernias and many other diseases using surgery.
Prices for the particular neurosurgical interventions are as follows:
Parkinson's disease (diagnosis before deep brain stimulation) from 2,082 €
Neurinoma (schwannoma) of the facial nerve from 6,725 €
Brain aneurysm (surgical clipping) from 8,377 €
Hematology
More than 3 thousand stem cell transplants are performed in the country every year. Turkish specialists successfully treat acute leukemia in children and adults, myeloma and other severe oncohematological diseases.
Prices for the treatment of particular hematological diseases are as follows:
Chemotherapy and immunotherapy in chronic lymphocytic leukemia from 3,763 €
Aplastic anemia from 2,201 €
Allogeneic bone marrow transplantation in chronic lymphocytic leukemia from 97,193 €
Orthopedics
Turkish specialists give preference to the conservative treatment of orthopedic pathologies, especially in young and active physically patients. Nevertheless, surgeons successfully perform endoprosthetics of large joints, as well as correction of the spine bone structures. When possible, minimally invasive techniques and restoring joints with the help of stem cells are used.
Prices for the particular orthopedic interventions are as follows:
Scoliosis (dorsal spondylodesis) from 23,509 €
Endoprosthetics of knee (total knee replacement) from 7,229 €
Endoprosthetics of hip (total hip replacement) from 5,878 €
Plastic surgery
About 10% of foreign patients visit Turkish hospitals to improve their appearance. The clinics in Turkey offer breast augmentation, nose reshaping, face lift or tummy tuck. The prices are on average twice lower than in developed European countries.
Prices for the particular plastic interventions are as follows:
| | Price |
| --- | --- |
| Correction of the nose tip and deviated septum | from 1,805 € |
| Rhinoplasty | from 2,344 € |
| Facelift (thread lift) | from 2,179 € |
| Facelift (endoscopic lifting) | from 2,812 € |
Hair transplant
It is one of the most popular procedures in Turkey. The hospitals here use FUE and DHI. Hair can be transplanted both manually and using robot-assisted systems. The doctors apply the very latest methods that ensure the natural density of hair and the absence of noticeable scars on the scalp. Some clinics provide you with a lifetime warranty for transplanted hair.
Prices for the different hair transplant procedures are as follows:
Treatment of alopecia by transplantation of hair follicles with FUE or FUT from 1,795 €
Treatment of alopecia by transplantation of hair follicles with DHI from 2,000 €
Treatment of alopecia by transplantation of hair follicles with robotic-FUE ARTAS from 4,409 €
Dentistry
People mostly go to Turkey to save on expensive procedures. The clinics offer surgical procedures on the dentoalveolar system, dental implantation, bite correction or veneer implantation.
Prices for the particular stomatological interventions are as follows:
| | Price |
| --- | --- |
| All-on-4 implant | from 1,680 € |
| All-on-6 implant | from 1,680 € |
| Veneers | from 850 € |
| Crowns | from 832 € |
| Surgical extraction | from 1,908 € |
Ophthalmology
Turkish hospitals perform safe and effective operations to treat eye diseases. Some of them last only a few minutes, but allow getting rid of myopia and astigmatism, cataracts and other pathologies.
Prices for the treatment of particular ophthalmologic diseases are as follows:
Cataract from 2,040 €
Glaucoma (surgical treatment with laser iridectomy) from 2,011 €
Myopia (keratoplasty) from 1,995 €
Retinal detachment (cryopexy) from 2,005 €
Corneal damage (corneal transplantation) from 4,810 €
Reproductology
In Turkey, one can treat infertility and undergo IVF. The successful results of this procedure ranked the country among the European leaders.
Prices for the infertility treatment are as follows:
In vitro fertilization (IVF) long protocol from 2,519 €
In vitro fertilization (IVF) short protocol from 2,200 €
Diagnostic laparoscopy of female infertility from 2,772 €
Laparoscopic dissection of adhesions in secondary female infertility from 2,803 €
Recanalization of the fallopian tubes in secondary female infertility from 2,954 €
Liver transplantation
Liver transplantation is performed in patients with decompensated liver cirrhosis, acute liver failure, liver cancer, viral hepatitis B and C, Wilson's disease, severe liver injury, etc. In most cases, the orthotopic liver transplantation is performed. It involves the transplantation of the entire liver or its part to an anatomical site. In Turkish hospitals, the donor liver is harvested from the living donor.
Prices for the liver transplantation are as follows:
Medicana International Ankara Hospital from 55,082 €
Baskent University Hospital Istanbul from 77,946 €
Memorial Sisli Hospital Istanbul from 71,631 €
What hospitals are the best to go?
The best clinics in Turkey are located in Istanbul and other major tourist centers. There are both public and private hospitals. The private hospitals are better equipped, as many of them are focused on foreign patients. Their share in some centers reaches 50-70%.
TravelMEDI Clinic Istanbul. This is the specialized healthcare institution that focuses on the improvement of people's appearance, namely on plastic surgery and hair transplantation. TravelMEDI Clinic Istanbul has the MTQUA (Medical Travel Quality Alliance) certificate of the American standard, as well as the JCI (Joint Commission International) and ISHRS (International Society of Hair Restoration Surgery) certificates. The Department of Hair Transplantation headed by Dr. med. Oyku Celen offers the full range of the conventional and invasive procedures for the hair restoration, including FUE and Sapphire FUE hair transplantation, DHI hair transplantation, transplantation of eyebrows. The Department of Adult and Pediatric Plastic Surgery headed by Dr. med. Esra Bilgen annually performs hundreds facial, body and breast plastic surgeries. In addition, healthcare professionals use non-surgical methods, such as facelift using high-intensity focused ultrasound (HIFU), rhinoplasty with fillers, eyelid correction using Jett Plasma technique, Ultrasonic liposuction (Vaser). Young women who have recently become mothers can undergo the "mommy makeover" procedure that includes abdominoplasty, mastopexy and other individual interventions.
Dentram Dental Clinics Istanbul. Founded as early as 1994, the medical center now has the prestigious ISO 9001:2008 certificate and offers all procedures aimed at restoring a patient's smile and dental apparatus. Specialists in the sphere of dental implantology restore the dentition using all-on-4 and all-on-6 implantation. This allows fix prostheses on 4 or 6 implants, respectively. All-on-4 and all-on-6 implantation provides normal chewing function and avoids speech and articulation disorders. Patients who want to improve aesthetic aspects of their smile can resort to the veneers placement, choosing between the porcelain laminate and zirconia-based porcelain veneers. Dentram Dental Clinics Istanbul has the specially equipped dental offices for children, and treats children from 0 to 13 years old.
Gaziosmanpasa Hospital of Yeniyuzyil University. It is considered maximum care medical center. The hospital has a Gamma Knife device and a Da Vinci surgical system. This hospital successfully treats cancer, performs cardiac interventions, and transplants internal organs. The great successes are achieved in the field of reproductology and plastic surgery.
Dentaglobal Dental Clinic İzmir. The clinic offers cosmetic and invasive dental procedures, including orthognathic surgery. Dentists competence includes placement of dental implants using the all-on-4 and all-on-6 techniques. All implants have the lifetime guarantee. Crowns and veneers have 3-year guarantee, and can be revised and corrected, if necessary. It should be noted that all the interventions are performed under the local anesthesia or "light sleep" sedation. Having 6 dental rooms for the simultaneous patients' admission, the clinic admits over 1,000 annually. About one third of all patients are medical tourists from the EU countries.
Medical Park Gebze Hospital. It specializes in the treatment of infertility, oncohematological diseases, tumors, neurological pathologies. The hospital presents almost all medical specialties.
Jinepol Womens Health and IVF Clinic Istanbul. The clinic specializes in treatment of infertility and demonstrates the high success rates of the IVF procedure. To date, more than 13,500 infertile couples have become parents due to the help of Jinepol Womens Health and IVF Clinic Istanbul. In addition to different IVF protocols, specialists perform intracytoplasmic sperm injection (ICSI) procedure and preimplantation genetic diagnosis (PGD). If necessary, sperm and eggs can be cryopreserved. The oocyte and ovarian tissue cryopreservation can be performed when a woman is going to have chemotherapy or is about the menopausal age. Embryo cryopreservation is usually performed in order to save embryos for next IVFs. The clinic has the license of the Turkish Ministry of Health and the prestigious Patient Service Award from the global web platform WhatClinic.com.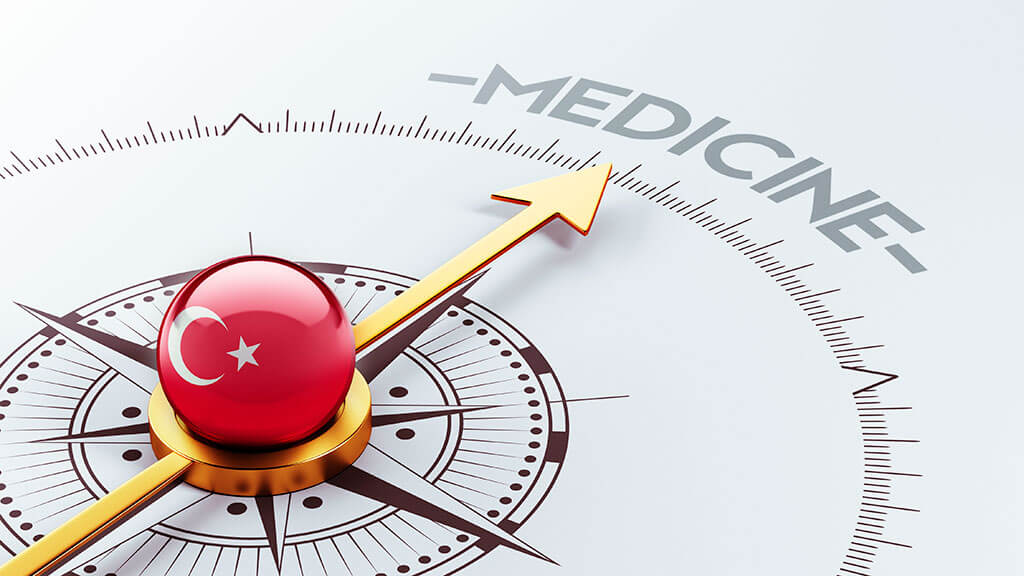 Memorial Antalya Hospital. The hospital is distinguished by the accurate diagnostics and state-of-the-art equipment. The hospital has 11 advanced operating rooms. The foreign patients often come to this hospital to treat children, and it can offer them ideal conditions for a hospital stay.
Medicana International Istanbul Hospital. The doctors of a medical facility perform complex operations to transplant internal organs, conduct IVF, treat cancer. The hospital has 8 operating rooms, as well as facilities for robot-assisted surgery.
Skin Health Turkey Istanbul. The medical facility deals with aesthetic medicine. The center employs surgeons with vast experience, therefore the operations are safe and the vast majority of patients are completely satisfied with the results. The clinic specializes in hair transplant, doctors perform complex operations to reshape nose and ears, ultrasonic liposuction, as well as use procedures to quickly heal postoperative wounds.
Acibadem Healthcare Group Istanbul. The hospital works in 5 countries. It has its in-house Stem Cell and Cord Blood Bank. It has one of the best laboratories in the world. The Acibadem Holding has a university, which serves to train doctors and to do research. The medical facility represents all medical specialties.
Dunyagoz Hospital Istanbul. It is the world's largest Eye Clinic. It operates about 100 patients every day. In a medical institution, patients can once and for all get rid of cataracts, glaucoma, myopia, astigmatism, strabismus and many other diseases.
Medipol Mega University Hospital Istanbul. It is oriented on foreign patients. The main medical fields of the hospital include surgery, oncology, dentistry, cardiology. Among all hospitals in Turkey, this one has the most specialized departments.
Treatment abroad with Booking Health
To go to one of the Turkish hospitals, you may use the services of Booking Health. We will help you find the best hospital for treating a particular disease, medical examination or surgery in Turkey:
Booking Health offers help in such important aspects:
Choosing the right clinic based on the annual qualification profile
Establishing communication directly with your doctor
Preparing medical program in advance, without repeating previous examinations
Providing favorable costs, without overpricing and additional coefficients for foreign patients (saving up to 50%)
Booking the appointment on the necessary date
Monitoring medical program at all stages
Help in buying and forwarding of medicines
Communication with the clinic after treatment completion
Control of invoices and return of unspent funds
Organization of additional examinations
Offering service of the highest level: booking hotels and plane tickets, transfer organization
To start planning your treatment you should leave the request on the website of Booking Health. Our patient case manager or medical advisor will contact you the same day to discuss all the details. Aim of our work is to help you in improving and maintaining your health.
Choose treatment abroad and you will for sure get the best results!
Read:
Why Booking Health - questions and answers
How to make right decision when choosing the clinic and specialist
7 reasons to trust to the rating of clinics on the Booking Health portal
Booking Health quality standards
Send a request for treatment