Due to the difficulties associated with the organization of treatment in Turkey, Switzerland, South Korea and India, we are not currently processing requests to these regions.
If you are interested in treatment in Germany, please leave a request and our specialists will contact you as soon as possible.
Modern Turkish hospitals combine high level of medical care according to the international protocols and reasonable prices for medical services. Therefore, more and more international patients come here annually.
According to the International Medical Travel Journal (IMTJ), in 2018 more than 850,000 foreign citizens came to Turkey for medical care. In 2017, this figure was close to 700,000.
The number of medical tourists among visitors to Turkey is growing, although the country has traditionally been famous for its tourist destination. Some patients prefer to combine medical program with active or cultural leisure.
Content
Quality of treatment in Turkey
According to the IMTJ magazine rating, Turkey ranks the third place in the list of the most attractive countries for treatment. First of all, this ranking was achieved due to the high quality of medical care and excellent service.
Turkish specialists do not limit their education and advanced training by borders of their native country. As a rule, doctors undergo internship or additional specialization at reputable universities in Germany, the USA, and the UK. The participation in international conferences and symposia as speakers or listeners is an obligatory part of their professional life. The updated protocols for medical care are reviewed and implemented in the country annually.
Also, the leading Turkish hospitals are subjected to national and international certification. Only those medical facilities that meet stringent quality standards are entitled to provide medical care to the citizens of other countries.
Such certificates include:
Certificate of Joint Commission International, JCI
Certificate of Technical Inspection Association (Technischer Überwachungsverein, TÜV)
Certificate of MTQUA (Medical Tourism Quality Alliance) for carrying out certain procedures, for example, hair transplantation using the FUE and FUT methods
In addition, Turkish doctors use only those drugs, prostheses and medical materials that have been approved by the US Food and Drug Administration (FDA).
Benefits of treatment in Turkey
Taking into consideration growing number of international patients, Turkish medical institutions are constantly improving the system of international care. In Turkey, medical tourists have the following advantages:
Good equipment of hospitals. The leading medical institutions have long been equipped with devices for robotic surgery (from laparoscopic interventions to hair transplantation), high-precision tomography, and radionuclide methods of diagnostics / treatment.
Foreign patients are admitted by doctors who had internship in Israel, the USA, and Germany. Doctors strictly follow protocols of the world communities while choosing therapeutic activities.
Qualitative care. High level of comfort at the hospitals and caring attitude of medical staff are an integral part of treatment in Turkey.
Possibility to undergo rehabilitation in specialized centers with the help of special equipment, like Amadeo, TheraSuit, Armeo-power and Vertetrec.
Possibility to combine treatment with leisure or referral to the sanatorium-and-spa treatment after the main course of therapy.
Due to the strict state policy regarding the costs of medical services, the price of the treatment in Turkey is much lower than in Europe. The difference can reach 30-50%. Cost of therapy for foreigners is the same as for residents of the country.
Turkish hospitals take into account wishes and cultural differences of patients from different countries. Here you can choose preferred gender of a doctor, receive meals on an individual menu, and communicate with the spiritual representatives of the main religions. If necessary, an interpreter accompanies the patient during medical procedures.
Areas of Turkish hospitals' special medical interest
Multidisciplinary Turkish hospitals offer treatment of all diseases. However, in certain professional fields doctors achieve the most outstanding results.
In Turkey, there is a large number of hospitals with solid worldwide reputation due to their achievements in oncology. The following treatment techniques are applied in Turkish cancer centers:
The most complex surgical interventions can be performed here.
Stereotactic surgery and radiosurgery are also applied. These techniques make it possible to remove hard-to-reach tumors in one day, without damage to healthy surrounding tissues.
Minimally invasive endoscopic surgeries are performed. They are characterized by short recovery period and low risk of complications.
Robotic technologies, such as daVinci and ARTAS are used here.
The latest types of radiation therapy, including therapeutic radionuclides are applied.
Ophthalmology. In Turkey, you can undergo a one-day eye surgery, without any prolonged hospitalization and rehabilitation. The laser technologies, such as the excimer, argon, krypton, diode and ND:YAG laser are used. All surgical procedures are painless, as they are performed under anesthesia. Turkey has world's largest network of eye clinics, the World Eye Centers.
Cardiology. In this country, there is a very high survival rate for patients after the heart surgery, namely more than 99%. Many patients visit Turkey in order to undergo the coronary artery bypass surgery or heart valve surgery.
Reproductive medicine. Specialized Turkish clinics offer comprehensive examination in order to determine causes of infertility, as well as perform in vitro fertilization (IVF). The Memorial Hospital has the highest in Europe percentage of pregnancy after the first attempt of IVF.
Transplantology. Organ transplantation is a very expensive and technically complex type of surgery. It requires high qualification of medical staff and availability of a suitable donor. In Turkey, the organ transplantation is carried out at the highest level, although the costs of such surgeries are much lower than in medical institutions of Western countries.
Hair transplantation. This is a popular area of aesthetic medicine among men and women. In Turkish clinics, the hair transplantation is carried out with the help of FUT and FUE methods. Robotic techniques for the extraction of hair follicles are also used here. The whole procedure takes no more than 3 days.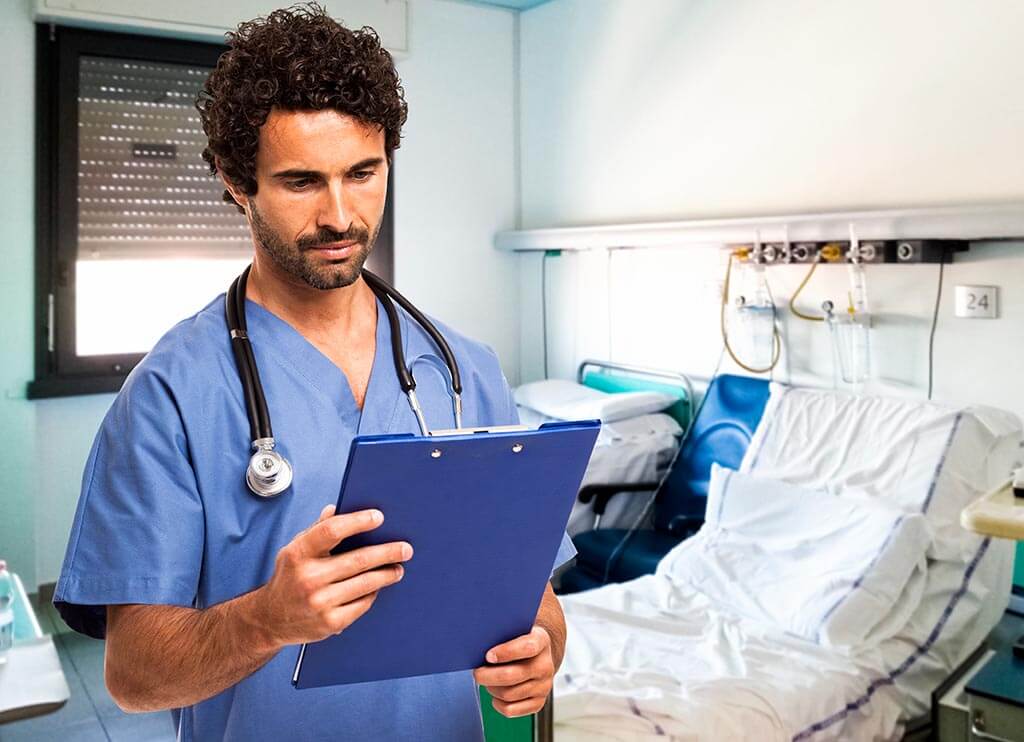 The leading Turkish hospitals
Health care system in Turkey includes more than 1.500 public and private hospitals. Medical institutions cooperate closely with each other in order to provide patients with the optimal treatment results. A number of clinics annually demonstrate outstanding successful results of diagnostics, conservative and surgical treatment, rehabilitation programs, etc.
Medicana International Hospital. The group of private hospitals Medicana unites 7 large medical institutions and 2 dental clinics, each of them has an international certification. The specialized Medicana Oncology Center provides diagnostics and treatment of all types of cancer, including non-traditional approaches to therapy.
Acibadem Hospitals Group. The Acibadem Group includes 22 inpatient and 19 outpatient hospitals in Turkey, Bulgaria, Macedonia, the Netherlands, and Northern Iraq. In addition to competent doctors, the hospital has its own laboratory, Acibadem LabMed, which has ISO 15189 Medical Laboratory accreditation due to the high quality of examinations. One of the particular hospital's specializations is treatment of infertility.
Dünyagöz Hospital, Istanbul. Over 20 years of practicing, the hospital has expanded to 25 specialized centers within Turkey and abroad. The Dünyagöz Hospital in Istanbul is the largest ophthalmological center in the world with more than 300 qualified doctors.
Medipol Mega University Hospital, Istanbul. Confirming the title of University Hospital, Medipol Mega in Istanbul has the largest number of departments among all Turkish hospitals. The departments are united into four specialized units, namely the oncological, cardiological, dental, and general ones. More than 1,000 patients visit the hospital every day.
Skin Health Turkey, Istanbul. This is the only clinic with the international certificate MTQUA (Medical Tourism Quality Alliance) that confirms the high quality standards of hair transplantation. Here, hair follicles are transplanted using FUT and FUE methods to treat alopecia (baldness), correct the hairline and scars on the scalp.
The costs of treatment in Turkey
The costs of medical services in Turkey are much lower than in Europe and the USA. At the same time, the price becomes more attractive not due to the lower quality of doctors' work, but due to the lack of extra charges for foreign patients and state regulation of prices for medical services.
Below you can find approximate price of the most popular diagnostic and treatment methods.
Oncology and Hematology:
Cardiology and Heart Surgery:
Ophthalmology:
Obstetrics and Gynecology:
Neurology and Neurosurgery:
Hair transplantation:
Turkish medical institutions also work with international insurance companies, which compensate up to 100% of the costs for diagnostics, treatment and rehabilitation.
Organization of treatment in Turkey
Turkish hospitals are open for foreign patients who need an emergency and planned medical care, as well as cosmetic procedures. Organization of international patients' treatment in Turkey is handled by a certified medical tourism operator, Booking Health.
The official website of the company, bookinghealth.com, is the largest international online booking service for medical treatment abroad. Here you can find information about the leading hospitals in Turkey, get acquainted with qualifications of doctors, and therapeutic techniques. In addition to informational support, Booking Health offers help in such important aspects:
Choosing the right clinic based on the annual qualification profile
Establishing communication directly with your doctor
Preparing medical program in advance, without repeating previous examinations
Providing favorable costs, without overpricing and additional coefficients for foreign patients (saving up to 50%)
Booking the appointment on the necessary date
Monitoring medical program at all stages
Help in buying and forwarding of medicines
Communication with the clinic after treatment completion
Control of invoices and return of unspent funds
Organization of additional examinations
Offering service of the highest level: booking hotels and plane tickets, transfer organization
Cooperation with Booking Health will relieve you from the worries associated with the treatment organization. Please, leave a request with a description of your problem on the website, and within 24 hours a medical consultant will contact you. You will be able to ask all your questions, discuss details of the upcoming treatment, and begin preparation for the trip.
Choose treatment abroad and you will for sure get the best results!
---
Authors: Dr. Nadezhda Ivanisova, Alexandra Solovey
Read:
Why Booking Health - questions and answers
How to make right decision when choosing the clinic and specialist
7 reasons to trust to the rating of clinics on the Booking Health portal
Booking Health quality standards
Send a request for treatment