Due to the difficulties associated with the organization of treatment in Turkey, Switzerland, South Korea and India, we are not currently processing requests to these regions.
If you are interested in treatment in Germany, please leave a request and our specialists will contact you as soon as possible.
Prostate cancer is one of the most common tumors. In developed countries, about 3% of men die from this disease. The level of medicine in the European Union and the United States makes it possible to successfully cure this pathology, but the approaches to the treatment of patients with prostate cancer in different countries differ significantly. Let's discuss the main differences and find out where international patients can get the best prostate cancer treatment. Let's take Germany as an example of a European country, since the level of medicine here is comparable to that of the United States.
Content
Key differences between prostate cancer treatment in the United States and Germany
Prostate cancer treatments are equally effective in the United States and Germany. Depending on the stage of cancer, statistics show comparable five- and ten-year survival rates.
At the same time, the difference in the treatment of prostate cancer in the United States and Germany is quite significant. First of all, the approaches to the early diagnosis of the disease, the choice of a radical treatment option and the prices for treatment differ.
Early diagnosis of prostate cancer in the USA and Germany
In the United States, screening for the early detection of prostate cancer is performed with a PSA blood test. An increased level of prostate specific antigen in the blood indicates a higher risk of prostate cancer and requires a prostate biopsy. After this procedure, prostate cancer patients can become aware of their disease long before symptoms appear.
Cancer screening in the United States is required for:
All men over 50 years of age with a life expectancy of at least 10 years.
People with a high risk of prostate cancer over 45 years of age (all African Americans and men who have family members under the age of 65 with prostate cancer)
People over 40 with a very high risk of prostate cancer (having 2 or more close family members diagnosed with prostate cancer before age 65)
In Germany, not all men take this test. The examination is carried out only according to indications or at the request of the patient. This is due to the fact that the widespread testing of men for PSA slightly reduces mortality from prostate cancer, but at the same time leads to overdiagnosis of the disease and a large number of unnecessary biopsies. A tumor requiring unsafe treatment is found in many patients whose cancer never progresses or causes any symptoms during their lifetime.
Thus, in the United States, prostate cancer is more often diagnosed in its early stages. Whether this is good or bad, research has yet to provide an answer. On the one hand, the treatment of the disease can be more gentle. On the other hand, many men in the United States receive treatment that causes side effects and complications, but does not increase life expectancy. If surgery or radiation therapy is not performed, and the tactic of active monitoring is chosen, men suffer from chronic stress after being diagnosed with a prostate tumor.
Radical treatment of prostate cancer in the USA and Germany
Hospitals in the US and Germany differ significantly in approaches to radical treatment of prostate cancer. Two methods are currently available that, when selected for suitable patients, provide comparable survival rates:
Radiation therapy (brachytherapy or external beam radiation therapy, including proton therapy)
Surgery (radical prostatectomy)
Doctors in German hospitals prefer surgical interventions. The operation is performed in 46.4% of cases. Only 17.9% of patients undergo surgery in the United States.
The US hospitals are more likely to opt for radiation therapy. About 43.4% of Americans receive first-line treatment. In Germany, the percentage of those who receive radiation therapy instead of surgery is half that, reaching 20.4%.
What could be the reason for this difference? This is most likely due to the following two factors:
Financial issues - the cost of radiation therapy is higher. Many hospitals are interested in providing such services for patients diagnosed with prostate cancer.
Early detection of prostate cancer - in the United States, pathology is more often detected in the initial stages, which makes it possible to conduct radiation therapy.
These treatments for prostate cancer are considered equivalent. None of them has a definite advantage over the other. Each method has its own advantages and risks.
Radical prostatectomy is more likely to cause early complications such as urinary incontinence or erectile dysfunction. However, in recent years, their number has been decreasing due to safe and minimally traumatic laparoscopic and robotic operations.
Radiation therapy does not cause physical tissue injury and is less likely to cause early complications. The disadvantage of this method is the risk of late post-radiation complications, which may occur even several years after the completion of prostate cancer treatment.
Price for treatment
Local residents of the USA and Germany are treated according to their insurance policy. Therefore, the price of treatment is not a decisive factor for both healthcare professionals and local patients. However, medical tourists who come to hospitals in developed countries are treated at their own expense. The cost of prostate cancer treatment is extremely important for them, and in Germany it is much lower. The table below shows prices for certain treatments.
| Treatment method for prostate cancer | Price in USA | Price in Germany |
| --- | --- | --- |
| External beam radiation therapy | 57,000 USD | 26,000 EUR |
| Brachytherapy | 37,400 USD | 15,000 EUR |
| Robot-assisted prostatectomy | 41,200 USD | 17,800 EUR |
| Laparoscopic prostatectomy | 22,000 USD | 9,700 EUR |
| PSMA therapy using Lutetium-177 or Actinium-225 isotopes | 35,800 USD | 16,400 EUR |
Conclusion: where is treatment for prostate cancer the best
Citizens of the United States or Germany who have been diagnosed with prostate cancer and have insurance are better off undergoing prostate cancer treatment in their home country. The effectiveness of treatment for this disease in these two countries is the same.
It is better for a foreign patient diagnosed with prostate cancer to go to German clinics, as there they can get the same results of prostate cancer treatment at a lower cost of treatment.
In most German hospitals, prices are comparable and regulated by the government. At the same time, there is a significant variation in prices in different US medical centers. For example, a radical prostatectomy costs an average of US $ 35-40,000, but in some clinics the cost of treatment is much higher. The maximum cost of prostatectomy for prostate cancer patients reaches 135,000 US dollars.
For this reason, American citizens who do not have health insurance often go to clinics in Germany. Here they receive medical care of a similar level, but at a lower cost. At the same time, there is no active travel of medical tourists in the opposite direction. People in Germany prefer to be treated for prostate cancer in their home country, even if they do not have insurance and have to pay for medical services out of their own pocket.
Several reasons why a medical tourist should choose Germany for prostate cancer treatment:
Extensive experience in the field of total prostatectomy. In Germany, it is held twice as often as in the United States.
Using nerve preservation techniques can reduce the risk of erectile dysfunction in men for whom an erection is important.
Minimally invasive surgical techniques such as laparoscopic and robotic prostatectomy are available.
Rapid patient rehabilitation protocols are used, allowing a man to recover quickly from a radical prostatectomy.
The latest radiation therapies are available, including intensity modulated radiation therapy, prostate rotary radiation therapy, and proton therapy.
Alternative low-risk prostate cancer treatment options are being used. Some tumors can be destroyed with high-intensity focused ultrasound without surgery or tissue irradiation.
An innovative treatment for metastatic prostate cancer using radionuclide therapy is available in German hospitals. It works even in the most advanced cases of prostate cancer with distant metastases, when patients no longer respond to hormone therapy and chemotherapy. Radionuclides are administered intravenously. They accumulate in the tissues of the prostate and metastatic foci, destroying them with radiation.
Booking Health can arrange prostate cancer treatment for you in Germany. Booking Health specialists will select the best clinic that uses innovative technologies, performs the necessary procedures and provides the best results with minimal risk of complications.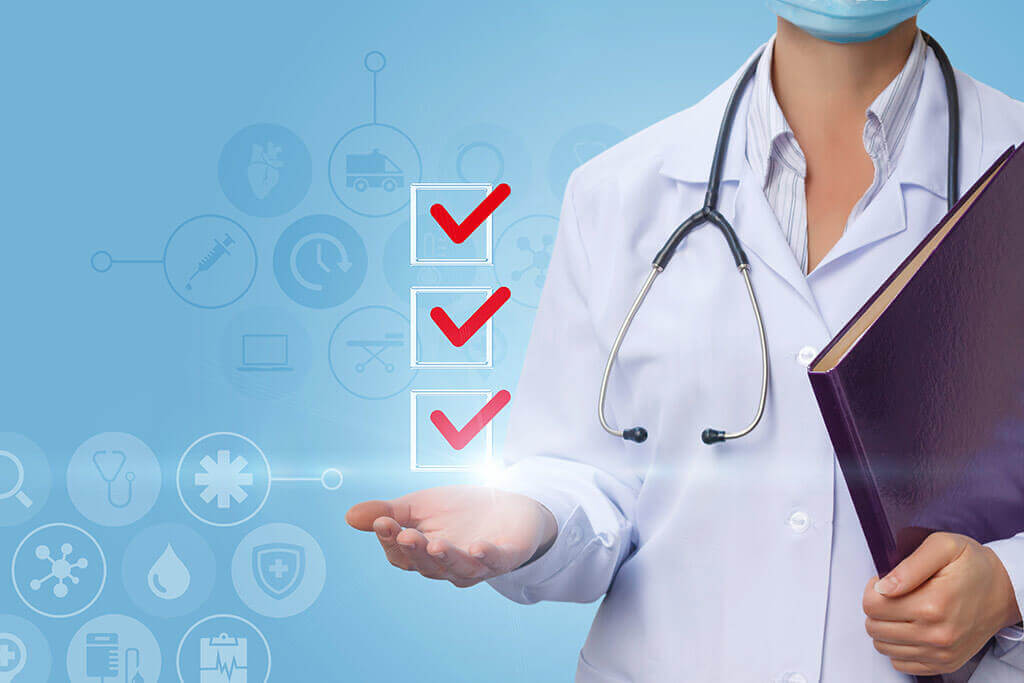 Treatment abroad with Booking Health
You can use Booking Health's services for prostate cancer treatment in Germany. On our portal you can compare prices and book a treatment program at an affordable price. Booking Health specialists will organize your trip to the European Union for prostate cancer treatment. We provide the following benefits:
Selection of a clinic whose doctors have extensive experience in treating prostate cancer and achieve the best results
Communication with a doctor
Reducing the waiting period for starting treatment after a prostate cancer diagnosis and making appointments on suitable dates
Reducing the cost of prostate cancer treatment by eliminating additional factors for foreign patients
Drawing up a treatment program without repeating previous examinations
Contact with the clinic after completing prostate cancer treatment
Purchase and shipping of medicines
Organization of additional diagnostics or treatment in Germany
Booking Health provides quality services for prostate cancer patients. We will book a hotel and air tickets for you, arrange a transfer from the airport to the hospital and back.
Choose treatment abroad and you will get the best results surely!
---
Authors: Dr. Nadezhda Ivanisova, Dr. Sergey Pashchenko
Source:
IMTJ – International Medical Travel Journal
Read:
Why Booking Health - questions and answers
How to make right decision when choosing the clinic and specialist
7 reasons to trust to the rating of clinics on the Booking Health portal
Booking Health quality standards
Send a request for treatment