Due to the difficulties associated with the organization of treatment in Turkey, Switzerland, South Korea and India, we are not currently processing requests to these regions.
If you are interested in treatment in Germany, please leave a request and our specialists will contact you as soon as possible.
German hospitals enjoy an excellent reputation worldwide, recently gaining particular popularity among residents of the Persian Gulf countries. Despite comprehensive insurance policy and free medical care, most of Iran's leading medical facilities are located exclusively in the country's capital. In addition, treatment outside the standard protocol will need to be paid in full and at fairly high prices.
German hospitals offer Iranians quick access to innovative treatments and medicines, free choice of the attending physician and excellent value for money medical services.
Content
Treatment in Germany for Iranians
Iranians prefer treatment in Germany because modern German medicine can cure even the most severe diseases. Many of them can be treated using minimally invasive sparing techniques that do not require long-term recovery. This country with an advanced healthcare system offers the latest technologies: robot-assisted surgery, radiotargeted therapy, proton therapy, cell technologies, endovascular interventions, and other methods.
Effective and safe treatment requires expensive equipment, so medicine in different countries develops differently. As an economically prosperous state, Germany has much more excellent opportunities due to the good funding of medical facilities. Here one can benefit from top-class medical care, which is not available to most Iranians in their native country.
German doctors achieve excellent results in oncology, cardiology, orthopedics, neurosurgery and other medical specialties. Reproductive medicine is a branch of medicine that is especially in demand for the people of Iran. It is believed that family planning is contrary to the norms of Islam, which means that issues of contraception or, conversely, fertility treatment are best addressed abroad.
Thanks to the generous funding of hospitals and the quality training of doctors, Germany can boast of one of the best healthcare systems in the world. The country is constantly developing new treatment methods and quickly introducing them into practice.
Also, thanks to the active financing of state programs to combat coronavirus and mass vaccination against COVID-19, Germany is gradually lifting the previously introduced restrictions, including the mask regime. In the absence of an internationally recognized vaccination against COVID-19, patients from Iran must confirm the need to enter the country. Such confirmation is an invitation for treatment from the German hospital. Leading hospitals in the country allocate quotas for foreign patients and are always ready to admit them.
If you want to solve your health problems in one of the German hospitals, the specialists of the Booking Health company are at your service. We guarantee successful visa issuance for the patient and his companion. We will also help resolve all issues related to the money transfer to the hospital's bank account and provide VIP service.
Find specialized hospital & treatment
Booking Health VIP service
We offer VIP service treatment for patients from Iran who want to receive the best medical care with maximum comfort.
First of all, it is an individual selection of the best hospital that achieves outstanding results in treating your disease. For example, it could be one of the University or academic German hospitals. If desired, we will select a medical facility in a particular region of Germany or reserve a place in the hospital of your choice.
Selection of the best doctor who specializes in treating your specific disease. You will be treated by world-famous professors who have helped thousands of people restore their health.
Travel organization at the highest level. Our travel managers will take care of booking airline tickets with business class seats, a VIP meeting and airport service. You will be taken to the hotel or hospital in a luxury car.
Care for comfortable accommodation. If you plan to stay in a hotel, it will be a five-star hotel and stay in a suite. If the doctor recommends inpatient treatment, then the best private enhanced comfort patient room will be prepared for you.
24/7 phone support. You will be provided with an interpreter to communicate freely with the doctors and hospital staff. After completing the medical care program, a personal medical coordinator will remain in touch with you so that you can discuss additional diagnostic tests, a second course of treatment, or rehabilitation with him.
With a satisfactory health status, we will offer you excursions and entertainment programs during the period of treatment. You will be able to combine a trip for treatment with business meetings in Germany or an attractive type of holiday for you.
The Booking Health VIP service is a "turnkey treatment" when specialists with many years of experience control every stage of the medical care program. We know very well all the intricacies of the German healthcare system and will let you make the most of it.
Find specialized hospital & treatment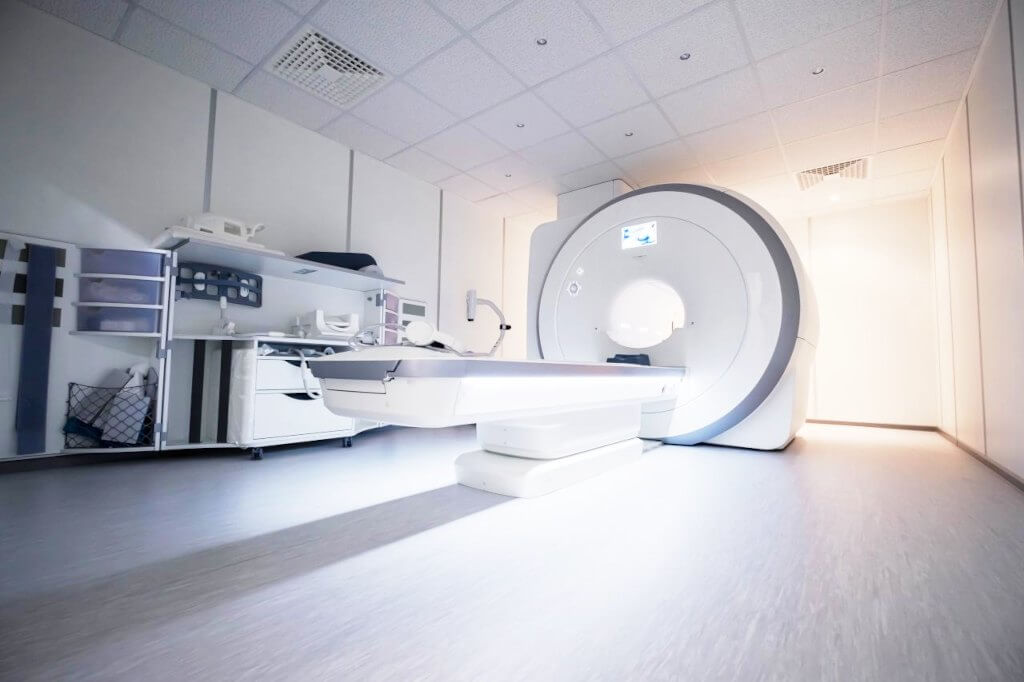 Features of cancer treatment in Germany
Most Iranian patients go to German hospitals for cancer treatment. The medical facilities provide adequate medical care to people with early malignant neoplasms and advanced stages of oncology.
German hospitals use CT and MRI scans, endoscopic examinations, PET scans, and other modern methods to diagnose cancer. The specialists determine the exact stage of the disease, which allows for choosing the optimal treatment plan. Molecular genetic testing of the tumor samples is used to determine their biological characteristics and help to create a customized drug treatment regimen.
Doctors in Germany use many innovative methods for cancer treatment. These include:
Radiotargeted therapy
Adaptive cell technologies
Stem cell transplant
High-intensity focused ultrasound
Brachytherapy
Microwave and radiofrequency ablation
Chemoembolization and radioembolization
Intraperitoneal chemotherapy
For most types of cancer, treatment begins with surgery. Doctors in Iranian hospitals perform surgical interventions through large incisions using open surgical techniques. In Germany, sparing minimally invasive interventions are preferred. For example, lung tumors are removed with thoracoscopic techniques using VATS technology. Laparoscopic operations are performed to treat intestinal, pancreatic, kidney, prostate, adrenal and uterine malignancies. Doctors also use the da Vinci robotic surgical system to make surgical treatment efficient and safe.
The advantages of cancer surgery in Germany are as follows:
A minimally invasive approach is used whenever possible.
Preference is given to organ preservation surgery: for example, partial kidney removal instead of nephrectomy, subtotal stomach resection instead of total gastrectomy, etc.
When planning a surgical intervention, the doctor seeks to cure the oncological disease and ensure a high quality of life for the patient.
Reconstructive surgery is performed to restore lost functions: for example, the creation of a new bladder from the intestines or tracheoesophageal bypass with the placement of a voice endoprosthesis after removing the larynx.
Plastic and reconstructive surgery is performed to improve appearance, such as skin grafting and breast reconstruction with the patient's tissues or implants.
Oncologists of the Booking Health company select cancer clinics based on their specialization. They are based on annual reports on hospitals' performance and their 12 years of experience in this field. Some medical facilities perform brilliant surgical interventions, while others provide the most effective drug treatment protocols and rehabilitation. With the Booking Health company, you will receive the most effective treatment in a specialized medical facility.
Find specialized hospital & treatment
Features of heart disease treatment in Germany
The second most popular medical field among patients from Iran is cardiology. Mostly, people seek medical help from German hospitals for interventional procedures: minimally invasive treatment of heart defects, restoration of patency of coronary vessels, operations on the heart chambers. People from Iran also often undergo cardiac rehabilitation in Germany, which helps to fully recover after the treatment and return to their usual lifestyle and level of physical activity.
Treatment for coronary heart disease in Germany includes:
Angioplasty and stenting are minimally invasive procedures for dilatating the coronary arteries with an inflating balloon and the placement of stents inside them to prevent repeated stenosis.
Coronary bypass surgery is the formation of new vessels that carry blood from the aorta and flow into the coronary arteries beyond the narrowed zone. German Heart Centers often perform beating heart coronary artery bypass surgery, avoiding complications. In addition, robot-assisted surgical interventions using the da Vinci surgical system are used here.
Heart valve disease is a reason to consider surgical treatment, namely reconstruction or prosthetics. Most patients from Iran come to European countries with aortic valve stenosis or mitral valve regurgitation.
In the classical version, surgical interventions on the heart are performed through a large incision in the very center of the sternum. German heart clinics do not perform traumatic open surgery, but minimally invasive interventions are common here. Doctors repair the patient's heart valve or replace it using endovascular techniques, namely through intravascular access.
Congenital heart defects are the main reason why young patients visit German hospitals. Approximately 1% of children are born with heart defects and large vessels, while a quarter of cases are critical defects. The doctors of the Departments of Pediatric Cardiology in Germany successfully operate on children of any age, if necessary, even in the first month of life. In 98% of cases, heart disease can be cured. In many situations, minimally invasive procedures are used instead of traumatic open surgery.
Cardiologists of the Booking Health company draw up individual medical care programs that clarify the diagnosis and provide treatment in the hospital specializing in a particular disease. They will also help you fully recover after the operation – they will select the necessary medicines, give recommendations on nutrition and the level of physical activity. As a rule, the period of hospitalization for minimally invasive treatment does not exceed 2-3 days, but if you wish, you can continue treatment in a German rehabilitation center.
Find specialized hospital & treatment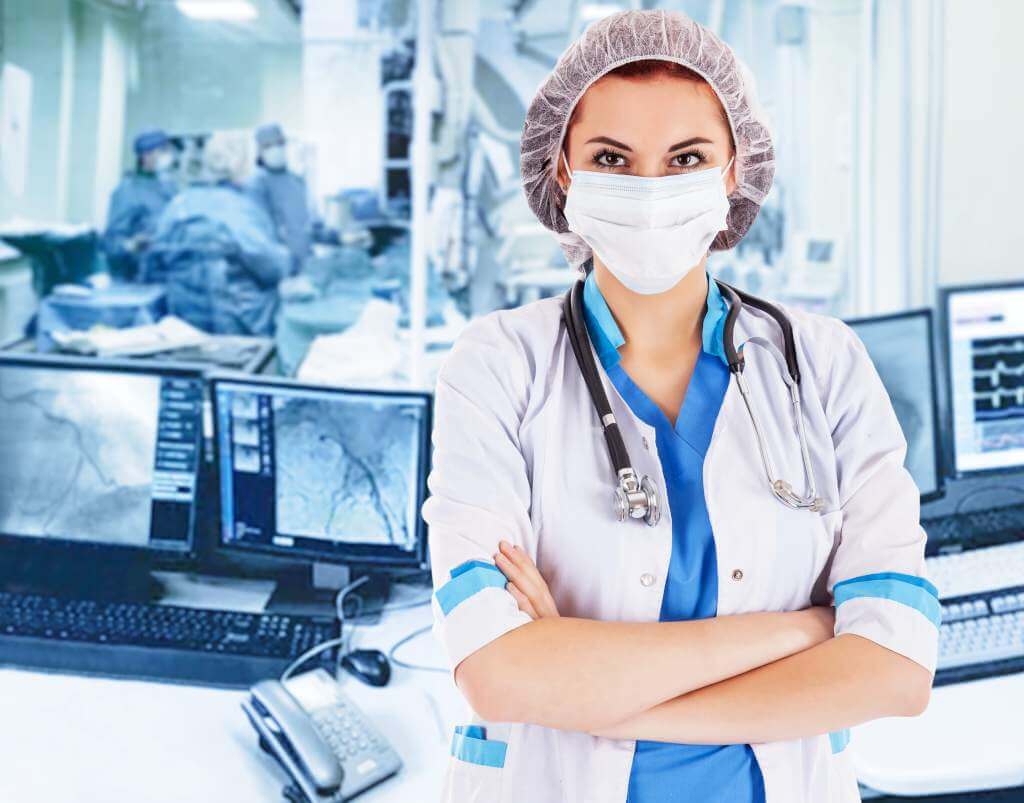 Benefits of treatment in German hospitals
Iranian hospitals do not provide medical services of such a high level as Germany does. German hospitals offer:
High-precision diagnostics. You can be unsuccessfully treated for a non-existent disease for many years in the Iranian hospital and miss the real disease. An accurate diagnosis will be established in a few days or even hours in the German hospital.
Minimally invasive operations through short incisions: laparoscopic, thoracoscopic, retroperitoneoscopic.
Robot-assisted surgery is safer for health, with less blood loss and a shorter recovery period.
Endoscopic surgical interventions without skin incisions, through the natural openings of the body.
Endovascular procedures that can replace traumatic operations. Endovascular treatment is actively used in cardiology, oncology and neurosurgery.
Advanced linear accelerators reduce the radiation load on healthy tissues and make radiation safer for Iranian patients.
Germany also has specialized centers with extensive experience in treating rare diseases. The latest drugs and technologies are used here in accordance with effective international protocols. German doctors also offer patients uniquely designed developments.
Find specialized hospital & treatment
Treatment abroad with Booking Health
Patients from Iran can undergo high-tech treatment in one of the German hospitals with the help of the international medical tourism company Booking Health.
On our website, you can find out and compare prices for treatment in different hospitals in order to book a medical care program at the best price. Treatment in Germany will be easier and faster for you, and the overall cost of treatment will be lower.
After receiving your request, the Booking Health specialist will contact you as soon as possible and hold a detailed consultation on all aspects of treatment in Germany. The Booking Health company will take care of all stages of your trip:
We will select the best hospital in Germany, whose doctors specialize in treating your disease and achieving the best results.
We will help you communicate with your doctor in the same language – during all the procedures, a qualified medical interpreter will accompany you.
We will reduce the waiting period for the medical care program. You will undergo treatment in Germany on the most suitable dates.
We will reduce the prices for medical services. The cost of treatment in Germany for Iranian patients who booked a medical care program through the Booking Health company will be lower due to the exclusion of overpricing and additional coefficients.
We will solve any organizational issues: we will prepare the necessary documents for the successful visa issuance, meet you at the airport, take you to the hospital, and book a hotel.
We will prepare a preliminary medical care program and translate the results of the previously performed diagnostic tests into German. You will not have to repeat the previously performed diagnostic procedures in Iran.
We will ensure communication with the attending physician in Germany after your return home.
We will arrange additional diagnostic examinations and treatment in one of the European hospitals if required.
We will buy and forward European medicines to you in Iran.
Renowned in the medical tourism market, the Booking Health company will take care of the organization of every step of your trip so you can focus on restoring your health. Start planning your trip to Germany by leaving your request on the website or by contacting us by phone, and you are guaranteed the highest level of medical treatment.
Choose treatment abroad and you will for sure get the best results!
---
Authors:
The article was edited by medical experts, board certified doctors Dr. Nadezhda Ivanisova and Dr. Vadim Zhiliuk. For the treatment of the conditions referred to in the article, you must consult a doctor; the information in the article is not intended for self-medication!
Sources:
IMTJ – International Medical Travel Journal
Read:
Why Booking Health - questions and answers
How to make right decision when choosing the clinic and specialist
7 reasons to trust to the rating of clinics on the Booking Health portal
Booking Health quality standards
Send a request for treatment