Dendritic cell prostate cancer treatment is a new type of immunotherapy that can be prescribed to men of all ages and at any stage of prostate cancer. This method has become an excellent modern addition to a standard treatment protocol, allowing doctors to reduce the risk of recurrence or prolong the life of a patient with advanced cancer. German hospitals produce dendritic cell vaccines for each man individually, and the entire course of treatment includes only three procedures at an interval of 2 weeks. After completing the course of treatment, the immune system receives the necessary information about the tumor and then fights it without additional vaccine injections.
Content
Who may need dendritic cell vaccination?
The first group of candidates for the use of dendritic cells in the treatment of prostate cancer are men with elevated PSA (prostate-specific antigen) levels after prostate removal surgery. A prerequisite is the absence of distant metastases visible on a CT/MRI scan. In this case, an increase in PSA levels indicates the presence of a residual tumor and a high risk of recurrence of the disease in the near future. The administration of dendritic cells helps to prevent it.
The "PROTECT Treatment and Early Cancer Treatment" clinical study, completed in 2015, involved several hundred operated men with early-stage and recurrent prostate cancer. For objectivity, the participants ranged from 18 to 80 years. During the trial, participants received three injections of the prostate cancer vaccine at an interval of 2 weeks. As a result, most patients had their PSA levels decreased to normal levels, and the disease went into remission.
The second group of candidates for DC therapy for prostate cancer are men with metastatic and hormone-resistant tumors who have also undergone prostate removal surgery. At stage 3 and stage 4 of cancer, dendritic cell vaccines help the immune system to cope with metastases of all locations and sizes. Although immunotherapy cannot completely cure cancer, it significantly prolongs a person's life.
"In clinics in Germany, dendritic cell vaccination can be carried out at any stage of cancer and in men of all ages. It provides high success rates even when chemotherapy, radiation therapy, and hormone treatments fail to control the progression of the disease."
How is dendritic cell treatment performed?
To date, there are two vaccines for prostate cancer treatment:
Sipuleucel-T is the first dendritic cell vaccine to receive FDA approval for its use in patients with advanced cancer.
PSA-TRICOM is a combination vaccine that additionally includes the smallpox virus. The virus allows the drug's components to penetrate malignant cells more actively. PSA-TRICOM treatment is only available if you participate in a clinical trial, as it has not yet been approved for general use.
The Sipuleucel-T vaccine is made individually for a man. The preliminary visit to a hospital takes place three days before the scheduled start date of treatment. After a clinical examination and laboratory testing (a complete blood count, a blood biochemistry test to assess the function of the liver and kidneys, and the determination of the initial PSA levels in the blood), blood is taken from a patient. Doctors in German hospitals prefer leukapheresis, the direct isolation of leukocytes from the blood while preserving erythrocytes and platelets. Leukapheresis reduces the risk of anemia and bleeding.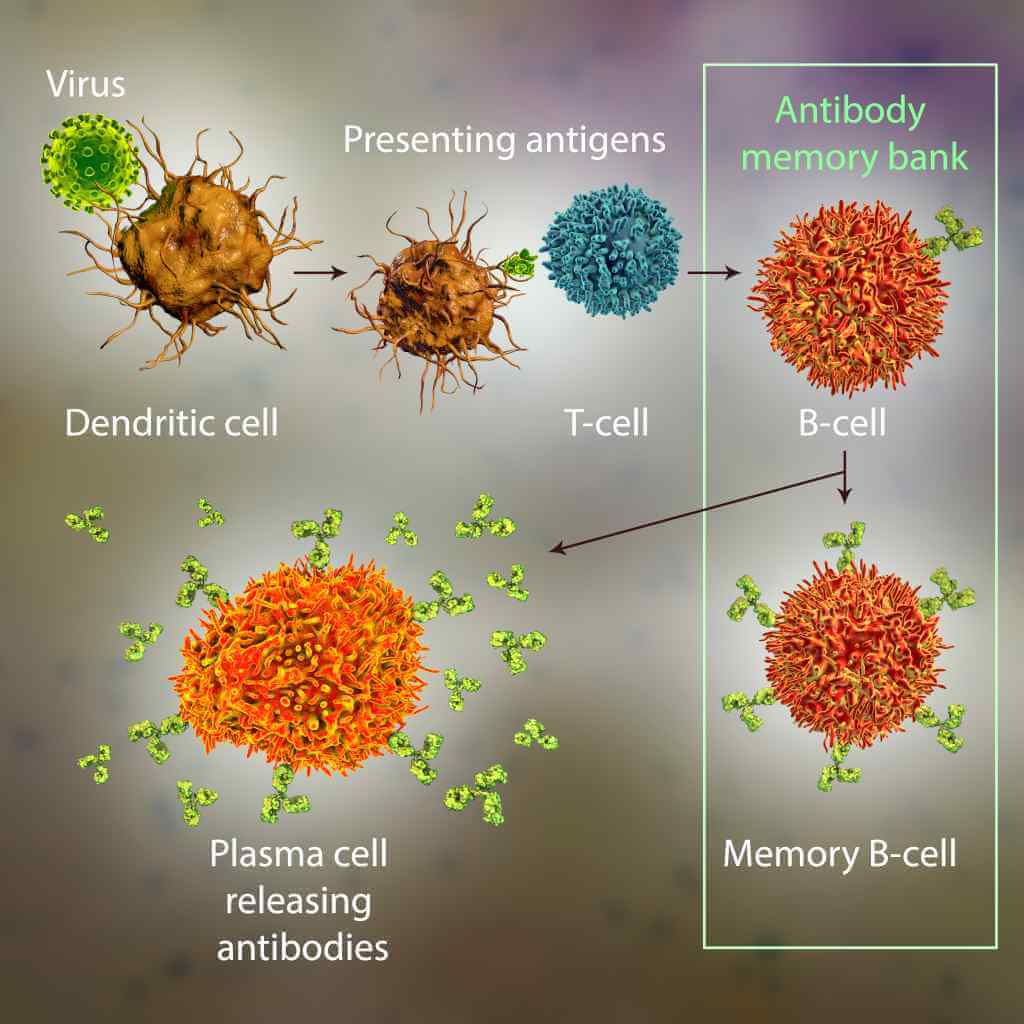 Monocytes (a type of white blood cell) isolated from the blood are processed in the laboratory. First, doctors stimulate them to multiply and differentiate into dendritic cells. After that, young dendritic cells are activated and trained to recognize the prostate tumor and its metastases. To do this, they are cultivated together with prostatic acid phosphatase (prostate cancer tumor marker) and granulocyte-macrophage colony-stimulating factor (leukocyte growth stimulator).
The finished vaccine is administered by an intravenous infusion. The course of treatment consists of three vaccinations at an interval of 2 weeks. Within two weeks between vaccine injections, a patient can stay at home, if necessary, informing the attending physician about his condition.
The procedure is well tolerated. The most severe side effects are a feeling of weakness, the appearance of a blush, increased sweating, and headache. Side effects may vary from person to person, but they usually go away on their own.
Find specialized hospital & treatment
Vaccination results
The main task of immunotherapy is to prolong a patient's life and reliably control the disease when other treatment methods are no longer able to do this (for example, a tumor has become insensitive to hormone therapy and chemotherapy drugs). Autologous dendritic cell vaccines are part of a comprehensive treatment protocol and can be used in parallel with prostatectomy, radiation therapy, and systemic drug administration.
In the early stages of prostate cancer, after radical prostatectomy as the only treatment, vaccination reduces the risk of recurrence. The components of the vaccine teach the male immune system to find and destroy malignant foci remaining in the body (for example, micrometastases), preventing them from developing into a full-fledged tumor.
"The treatment results in long-term immunological memory. In the future, the immune system will continue to fight the tumor on its own."
In the advanced stages of cancer, vaccination has become a way to control the disease better and prolong life. After completing a full course of vaccination, life expectancy increases by several months, even in stage 4 cancer. Given the good tolerability of treatment, dendritic cell preparations were initially intended specifically for men with advanced cancer, in whom other therapeutic methods had already exhausted themselves.
How to undergo dendritic cell treatment for prostate cancer in Germany?
Many men are excellent candidates for dendritic cell treatment but cannot undergo it in their native country. This is due to the technological complexity of the production of an individual vaccine. The clinic cannot simply purchase the drug from an international manufacturer, as the vaccine must be manufactured directly at the medical facility.
In such a situation, you can undergo your treatment in a German hospital, especially since vaccination is carried out quickly and does not require mandatory hospitalization. On the Booking Health website, you can find specialized clinics that provide immunotherapy for prostate cancer. Booking Health is an international medical tourism provider that helps men with prostate cancer undergo all types of treatment in Germany.
The Booking Health company's tasks include the following:
selection of a hospital specializing in dendritic cell treatment for prostate cancer;
selection of an attending physician, if necessary, the creation of a tumor board;
making your treatment appointment, bypassing a "waiting list";
preliminary planning of your medical care program (diagnostics, vaccination, and other procedures required);
control of treatment costs and exclusion of additional fees for foreigners (saving up to 50%);
independent control of treatment by the Booking Health doctors;
communication with a hospital after returning home and a remote consultation with your attending physician, if necessary;
control of invoices from the hospital and prices;
organization of subsequent courses of treatment;
booking accommodation, airline tickets, and transfers;
interpreter and personal medical coordinator services.
You can choose a clinic on your own or consult with the Booking Health advisors by leaving your request for treatment on our website.
Choose treatment abroad and you will for sure get the best results!
---
Authors:
The article was edited by medical experts, board certified doctors Dr. Nadezhda Ivanisova and Dr. Vadim Zhiliuk. For the treatment of the conditions referred to in the article, you must consult a doctor; the information in the article is not intended for self-medication!
Sources:
Good Clinical Practice Network
NIH, National Cancer Institute
Read:
Why Booking Health - questions and answers
How to make right decision when choosing the clinic and specialist
7 reasons to trust to the rating of clinics on the Booking Health portal
Booking Health quality standards
Get a free quote