Due to the difficulties associated with the organization of treatment in Turkey, Switzerland and South Korea, we have currently suspended the processing of requests to these regions.
If you are interested in treatment in Germany, please leave a request and our specialists will contact you as soon as possible.
Today, medical travel is the trendy type of tourism. Service combines thorough treatment, nice vacation, and a rich sightseeing programm. High-class service, doctors' professionalism, clinics, technical equipment, favorable climate make together a brand identity of foreign healthcare. These and many other factors encourage patients from all over the world to go abroad for the treatment.
If you have decided to improve your health in one of the foreign hospitals because of their obvious benefits and you don't have an idea what country to choose, we will be more than happy to help you! We prepared a list of the top medical tourism destinations for your consideration. Where to treat the diagnosed illness? What is the focus of this or that hospital? What conditions are you going to be offered?
Where can you get a piece of advice from a worldwide known professor? All these and a number of other questions will be answered in this article! Now, when you got armed yourself with the right information, you will for sure make the right choice!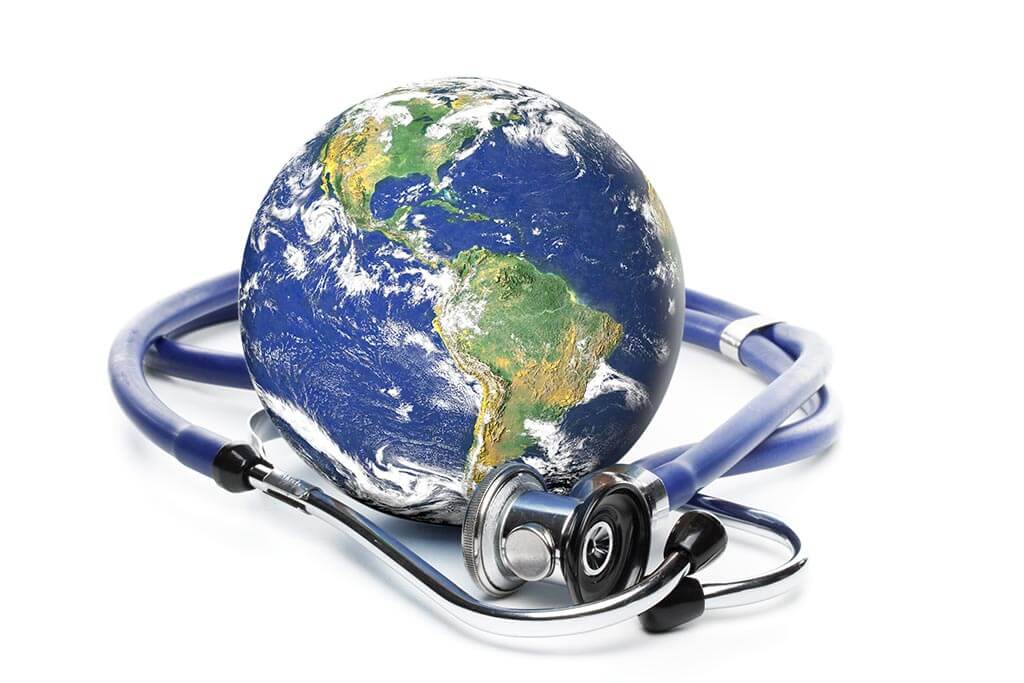 Treatment in Germany
Germany rightfully won fame of the European and the world's besthealthcare center. Thanks to the doctors' high qualification, use of the latest technologies, and treatment techniques, German hospitals check-in thousands of foreign patients each year. Service level completely matches the famous German "quality" brandwhich is, first of all, order, sharpness, politeness, punctuality, and effectiveness. One more exclusive feature of their medicine is the "value for money" type of relations.
Germany has a wide choice of hospitals like university, municipal, and private ones. Each kind has its own peculiarities, though the main unifying feature is the excellent quality of treatment.A client has also options for choice among such programs as: diagnostics, cardiology, neurosurgery, and rehabilitation course, etc. Therapy and diagnostics can be performed without even leaving the borders of one city. Almost every big city has its famous multi-focused clinic, e.g., Charite Univerity Hospital in Berlin or The Diagnostic Clinic of Munich.
Here, you can receive a piece of advice from a renowned professor. Many Nobel Prize winners practice in Charite in Berlin and Clinic in Munich. Except for the clinics, spas and thermal optirons are also in trend, for instance, Baden-Baden, Bad Kissingen. Healing properties of these resources are used to treat the rheumatism, dermatitis, bronchitis, and many other diseases.
Most popular German hospitals are:
"Elizabeth" Clinic
Goethe University Clinic
Munich University Clinics Network
Treatment in Switzerland
Innovative treatment techniques, up-to-date equipment, development of the pharmaceutical branch made Switzerland one of the most sought-after healthcare centres. Perfect mountain climate, stunning alpine views contribute to the early recovery and rehabilitation.
The key benefit of the Swiss healthcare is also a cutting-edge clinical equipment that is beyond competition among other medical centres of the world. Swiss hospitals apply robotic surgical systems "Da Vinci", perform complex operations without even a touch of a surgeon, use the unique radiation therapy system "Gamma-Knife" that is able to inhibit inoperable brain tumors. Highly-qualified professionals work in Swiss clinics. They also invite the global medicine "stars" to their clinics.
You can get cure in almost anyspecialty here, and especially popular is plastic surgery because it is done on the highest possible level in Switzerland.
Most popular Swiss hospitals are:
"De La Tour" Clinic
"Hirslanden" private clinics network
Zurich University Clinic
Bad Ragaz Resort
Treatment in Austria
Neighboring to Germany, Austria is also famous for its healthcare system quality. Austrian medicine takes its roots from the Vienna Medical School where it has gained best features like professionalism, accuracy, and reliability.
Austrian hospitals are being highly appreciated at the international market. Technical equipment of the clinics, great diagnostics, and rehabilitation possibilities encourage the development of traumatology, gynecology, orthopedics, and oncology. Comfortable hospital conditions are often located inside the walls of historic buildings. Luxury mansions create the warm and friendly atmosphere where your health will improve in an eye blink.
Main Austrian clinics are:
"Leeh" private clinic
"Döbling" private clinic
Vienna Private Clinic
Treatment in Czech Republic
There is huge demand for spa resorts in the Czech Republic in addition to conventional treatment. Among those spa resorts are: Karlovy Vary, Carlsbad, Marienbad, Velke Losiny, Frantiskovy Lazne, Marianske Lazne, Jachymow, Teplice, Klimkovice, Poděbrady, and Lázně Bělohrad. Each spa resort has its own focus. Thus, people come to Bludow to treat their problems of the respiratory tract and kidneys. Tourists choose Karlovy Vary, Frantiskovy Lazne, Marianske Lazne to treat cancer. Same Frantiskovy Lazne and also Hodonin, Darkove, Jesenik, LazneLibverde are focused on the treatment of the circulatory system diseases.
Special attention is given to the Czech medicine. Here, they successfully implement innovative technologies like "The Da Vinci Robot", "Cyberknife". Czech Republic is specializing in the treatment of the musculoskeletal system, orthopedic problems, as well as healing of the infertility. Prices are a little inferior to the German, but the quality is on the highest level.
Main Czech Republic clinics are:
My Clinic" private hospital
Motol University Hospital
"Na Homolce" clinic
Choose treatment abroad and you will for sure get the best results!
---
Authors: Dr. Nadezhda Ivanisova, Alexandra Solovey
Read:
Why Booking Health - questions and answers
How to make right decision when choosing the clinic and specialist
7 reasons to trust to the rating of clinics on the Booking Health portal
Booking Health quality standards
Send a request for treatment