Due to the difficulties associated with the organization of treatment in Turkey, Switzerland, South Korea and India, we are not currently processing requests to these regions.
If you are interested in treatment in Germany, please leave a request and our specialists will contact you as soon as possible.
Chemotherapy is one of the vast therapeutic focuses in oncology, which uses drugs to suppress tumour growth and its destruction. This treatment is used all over the world. It is effective for most types of cancer.
European hospitals achieve the best results using chemotherapy.
Content
Advantages of chemotherapy in Germany
Some patients mistakenly believe that chemotherapy is nothing complicated and there is no need to go abroad to receive it. Indeed, what's the difference, where to swallow tablets or receive injections ? "At a local hospital or at a prestigious German hospital?"
In fact, there is a difference and it is significant. Effective treatment requires a lot of conditions and regulations to be fulfilled.
The advantages of chemotherapy in Germany:
Development and use of the most effective chemotherapy regimens for different types of cancer. Different drugs are used in different combinations, different doses and in different duration courses. The regimen is determined not only by the type of cancer, but also by its histological structure, prevalence, size of the tumour mass and many other criteria. German doctors have the adequate qualification to effectively vary the treatment regimens making them as effective as possible in each specific clinical case.
Provision of acceptable treatment tolerance. It is difficult for doctors in third world countries to provide a full range of treatment for a terminally ill patient when there is limited resources available, understaffed hospitals and insufficient knowledge of palliative care regimes. Doctors are not adequately paid to ensure a patient's comfort more than is necessary. Hence hospitals in countries with undeveloped medicine pay just enough attention to a patient's health. In Germany everything is different. If possible, doctors try to neutralise the side effects of drugs. This not only allows the patient to tolerate treatment better, but also reduces the likelihood of refusal from therapy due to complications or a significant deterioration in the quality of life while taking chemotherapy drugs.
Use of new, high quality drugs. If there are any innovations in the world of medicine, Germany is one of the first countries to introduce them into clinical practice. It is here that the newest drugs for chemotherapy are used. They are not registered in many developing countries.
It is also worth mentioning that in Germany chemotherapy is effectively combined with other cancer treatments. Many of them are not available in other countries.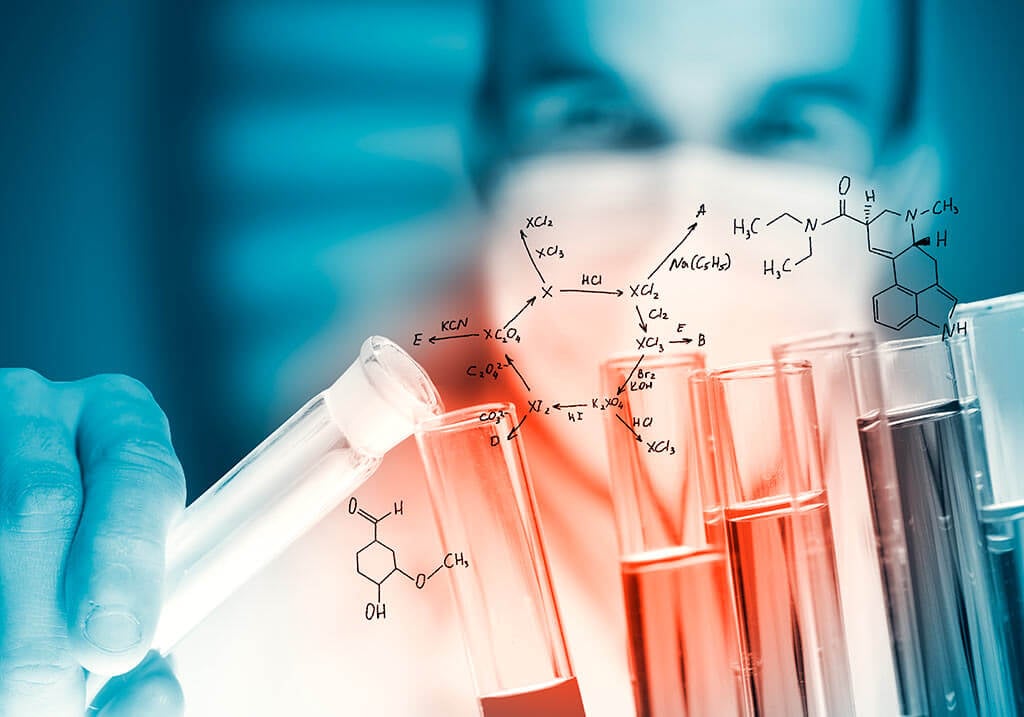 Types of chemotherapy
In addition to the most commonly used intravenous method of administering chemotherapy drugs, there are many other types of chemotherapy. Some of them are much more effective in certain clinical situations.
In Germany doctors successfully use the following therapeutic methods:
Isolated chemotherapy. Some conditions require local chemotherapy rather than systemic one. In other words, drugs are not injected into a vein, but into an artery that carries blood to a specific area of the human body. This type of chemotherapy is used in Germany to treat liver, lung cancer, malignant tumours in the limb tissues.
The main advantage of such treatment is the possibility of using shock doses of chemotherapy drugs, which would cause serious complications in their systemic administration to the body. The drugs inhibit tumour growth and reduce its size acting directly on the tumour cells or its metastases. At the same time, aiming to prevent side effects.
Apart from the administration of chemotherapy drugs into the main artery of the organ or into the body part, there are also other types of local chemotherapy. These include:
Intravesical chemotherapy - infusion of solution into the bladder
External chemotherapy – to treat melanoma or other skin cancers, topical chemotherapy drugs, such as a gel or a cream can be used
Intracavitary chemotherapy. Chemotherapy drugs are administered into the thoracic or abdominal cavity. This is one of the varieties of this type of treatment, German hospitals use intraoperative hyperthermiс chemotherapy. During the surgery a heated solution of chemotherapy drugs is poured into the abdominal cavity to destroy metastases. This can significantly improve the prognosis of the disease by preventing tumour dissemination.
Intrathecal chemotherapy. Sometimes the systemic use of chemotherapy drugs is inappropriate because of the delimitation of a particular part of the body by a physiological barrier. For example, drugs that are not able to penetrate into the brain at high concentrations through intravenous or oral administration can be administered directly through the central nervous system. Thus, a person can overcome the blood-brain barrier.
In some types of brain cancer, there is a special device that is used to inject drugs into the spinal canal. It is fixed under the scalp during the operation. The device is removed after the treatment.
Thus, German hospitals have much more opportunities for conducting high quality and effective chemotherapy than medical centres in most parts of the world. This is one of the reasons why the survival rate of cancer patients in Germany is significantly higher as compared to the world average indicators.
The cost of chemotherapy course
The cost of treatment with chemotherapeutic drugs in German hospitals depends on the cancer form, its histological type, patient's age and presence of a concomitant pathology. For example, chemotherapy course in patient with prostate cancer and concomitant kidney failure will differ from chemotherapy course in patient with prostate cancer and preserved kidney and liver function.
The average cost of chemotherapy in various cancer types is the following:
Breast cancer – from 6.571 €
Lung cancer – from 7.000 €
Colon cancer – from 6.767 €
Peritoneal cancer (hyperthermic intraperitoneal chemotherapy) – from 35.633 €
Thyroid cancer – from 6.514 €
The total cost of the treatment course in German hospitals also includes clinical and laboratory examination, specifying imaging procedures (ultrasound examination, CT, MRI), as well as holding the multidisciplinary tumor boards, which are necessary for selection of the optimal treatment regimen.
How to undergo treatment in Germany?
To undergo a course of chemotherapy in Germany, you will need to:
Choose a reputable hospital offering affordable prices and effective treatment
Consult and reach a decision with the management of the hospital
Apply for a visa
Book air tickets and travel to Germany
Find the appropriate hospital and book a hotel
Find an interpreter to accompany you and to translate medical records
As you can see, there is a great deal of non medically related issues that a medical tourist will have to deal with. Nevertheless, Booking Health specialised in the service of booking treatment abroad. We take good care of most organisational issues.
We will help you to:
Find a superb hospital, which will provide the most effective chemotherapy
Optimise your treatment programme and save up to 70%
Organise treatment in Germany
Get health insurance against unforeseen medical expenses
Organise urgent medical treatment at any oncology clinic if necessary
Our site shows current estimate prices for medical services at German hospitals. Send us a request to get free advice with how to go about choosing a medical institution. We will select a hospital for you within 24 hours.
Choose treatment abroad and you will for sure get the best results!
---
Authors: Dr. Vadim Zhiliuk, Dr. Sergey Pashchenko
Sources:
National Center for Biotechnology
Read:
Why Booking Health - questions and answers
How to make right decision when choosing the clinic and specialist
7 reasons to trust to the rating of clinics on the Booking Health portal
Booking Health quality standards
Send a request for treatment