Due to the difficulties associated with the organization of treatment in Turkey, Switzerland, South Korea and India, we are not currently processing requests to these regions.
If you are interested in treatment in Germany, please leave a request and our specialists will contact you as soon as possible.
Breast cancer is a severe oncological condition, which takes thousands of lives each year. This is the most common oncological condition in terms of prevalence and the first one in terms of mortality. Survival rates are significantly different in various countries. This is solely due to the quality of the medical services provided. As a result, many patients with breast cancer prefer to be treated not in their own country, but abroad where a higher standard of medical procedures are conducted.
Content
Breast cancer - advise the clinic!
When breast cancer is detected, only treatment of a high quality can save a woman's life. Where can this be obtained? Speaking globally, there are two options: home or treatment abroad. Maybe you have heard about many patients traveling to medical centers abroad in countries like Israel, Germany and other developed countries in order to undergo treatment for breast cancer. Why does this happen? It is obvious that the prices for breast cancer treatment in Israel are higher. Plus one has to spend a lot of time away from home.
The thing is that for a person who has just been diagnosed with a life threatening condition, money is no longer the first priority. Treatment for breast cancer in a patient`s native country will be cheaper, as there is no need to spend money on the trip itself. In addition, treatment of certain groups of patients may be covered by the insurance, once they apply for specialized medical care in the native country. The question is if the patient`s expectations will be satisfied in this case. After all, in modern society it's not longer a secret that there are leading countries in the sphere of medicine and there are countries with restricted medical options. Therefore, the treatment of breast cancer, for example, in Eastern Europe can`t be as successful as the treatment of the same condition in Israel or Germany.
The main possible problems of medical care in patient`s native country are as follows:
Late detection of the disease. In more than half the cases, the woman finds the tumor on her own, and only then goes to the clinic for help. However, at that time the tumor, as a rule, is quite large. Metastases may already exist - regional, and sometimes remote.
Poor financing of medical care. Only 10% of patients with breast cancer receive contemporary medical care. The rest are forced to accept treatment with outdated methods of chemotherapy, radiation therapy and surgical procedures. Unfortunately, treatment of breast cancer even in the developed European countries often applies obsolete schemes administration.
Deficiency of experienced doctors. Decent qualification of healthcare professionals is the cornerstone of successful treatment and further recovery. In order to keep an eye on new achievements in the sphere of drug treatment, radiation treatment, minimally invasive and reconstructive surgical treatment, doctors must attend thematic conferences and workshops. Unfortunately, some countries apply only standard treatment protocols, which were approved many years ago. That is why specialists have no chance to master new methods and treatment regimens. In addition, most medical centers do not have the necessary equipment for modern types of radiation therapy.
Thus, the only advantage of such treatment is the price. It may appear that treatment of breast cancer in a native country serves mostly as a reserve for those who do not have the financial means to visit Israel or Germany.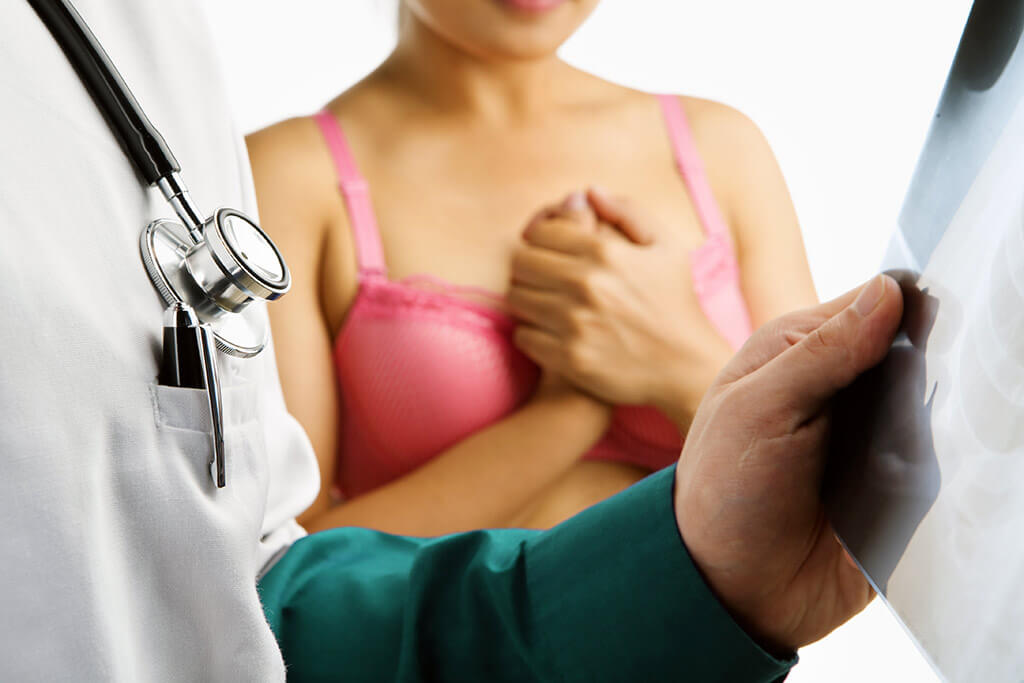 Where is cancer treated?
There is virtually no land where the foot of a medical tourist has not gone before. When going abroad for treatment, patients pursue certain goals. In most cases they go abroad to receive better medical care that is usually inaccessible in their own country. In rare cases they go abroad to save money or remain incognito during complicated course of treatment.
Patients, who have enough money, most often prefer to undergo breast cancer treatment in the USA. However, getting there today is rather difficult because of visa concerns. Many patients find it hard to acquire a visa because of the political situation that has developed in recent years between the countries. In addition, US medicine is very expensive for a non-insured person. The country is also on the far end of the globe, so significant amount of money is required to cover the flight.
In certain cases patients prefer to be treated in nearby countries. Many residents of North Europe go to Finland to receive breast cancer treatment, as it's not too far away. However, this country does not have great achievements in the field of oncology. In addition, the cost of medical services can be quite high there. Often breast cancer treatment is much cheaper even in Israel.
In recent years the treatment of breast cancer in China has become very popular. Moreover, medical services here are quite affordable. Therefore, tourists from countries with expensive medical care prefer to be treated in China than, for example, in the USA.
Residents of Eastern Europe often go to Austria for the treatment of breast cancer. This country has a number of good medical centers, specialized on helping patients with different types of cancer. The standard of the medical care in Austria is quite high; many Austrian hospitals are certified to provide help to foreign patients. Beyond all doubt, the most modern methods of treating breast cancer are available in the clinics of Austria.
How much does breast cancer treatment cost in Israel
It is impossible to name one fixed price for the treatment of breast cancer in Israel, which could be fixed and which would work for all patients. After all, the total cost is based on the specific diagnostic and treatment procedures that are conducted. Different therapeutic approaches are used at different stages of cancer.
For example, surgery, remote radiation therapy, and brachytherapy are widely used during stages 1, 2 and 3. At the same time, treatment for breast cancer during stage 4 in Israel involves only chemotherapy and hormone therapy. Local or palliative treatment (relieving symptoms) is used, rather than radical.
Obviously, the treatment of breast cancer in Israel without radiotherapy and surgery is much cheaper. The price ranges between five - ten thousand dollars. If all modern methods are used, the cost will reach twenty- thirty thousand US dollars.
Treatment of breast cancer in Israel at these prices is not available to everyone, but the doctors of this country are achieving excellent therapeutic results.
How much does breast cancer treatment cost in Germany?
Breast cancer treatment in Germany for most patients seems an even more attractive option. This country invests a great deal of money into medicine. New therapeutic approaches in oncology are constantly being developed, allowing patients to live a quality life a bit longer.
Here are the approximate prices for breast cancer treatment in Germany:
A medical tourist has to spend more on the treatment of breast cancer in Germany. However, the results of treatment meet the expectations of most patients. This country provides low intraoperative mortality, low risk of medical errors and a minimal risk of complications. The most modern medications and the latest methods of radiotherapy are used here.
Organization of Treatment
Often the patient has sufficient funds for treatment in Germany, but he/she is held back by amount of organization costs that is required for such a trip.
Indeed, at this stage a person can face a lot of challenges:
It is difficult to choose a clinic without knowing its specifics
It is not easy to contact the head physician and get an invitation from him
It takes a long time to wait for a doctor, while the cancer is constantly progressing, and the chances of recovery are getting smaller every day
A patient must overcome the language barrier and look for translators. It is very difficult to assess how well they know German medical terminology
A patient needs to prepare documents for traveling abroad, look for a hotel near the hospital and solve a lot of small organizational issues
All these concerns can be taken over by Booking Health. We have been successfully engaged in medical tourism for a long time. Our company has direct contracts with all the major clinics in Germany. You can use the Booking Health service to get information about prices and treatment programs, and then book one of them at the best price.
Booking Health will help you:
Apply for a visa
Translate medical documents into German
Start treatment faster
Travel from the airport to the clinic
Reduce up to 70% of the treatment cost
You will also receive insurance covering any unforeseen medical expenses. Therefore, the original cost of treatment is guaranteed not to increase. If it decreases, all the remaining funds that were not spent on medical procedures will be returned to you.
Choose treatment abroad and you will for sure get the best results!
---
Authors: Dr. Nadezhda Ivanisova, Dr. Farrukh Ahmed
Read:
Why Booking Health - questions and answers
How to make right decision when choosing the clinic and specialist
7 reasons to trust to the rating of clinics on the Booking Health portal
Booking Health quality standards
Send a request for treatment