Due to the difficulties associated with the organization of treatment in Turkey, Switzerland, South Korea and India, we are not currently processing requests to these regions.
If you are interested in treatment in Germany, please leave a request and our specialists will contact you as soon as possible.
Cardiac rehabilitation involves a whole series of medical measures designed to improve a patient's life. Such rehabilitation is required both after acute conditions and during chronic heart diseases. Patients who have undergone cardiac surgeries most often need cardiac rehabilitation.
Content
Best hospitals and rehabilitation centres in Germany
Many centres operate in Germany where any patient will be able to participate in a recovery programme after he has suffered with heart issues. It doesn't matter if a patient is a German citizen or a foreign medical tourist.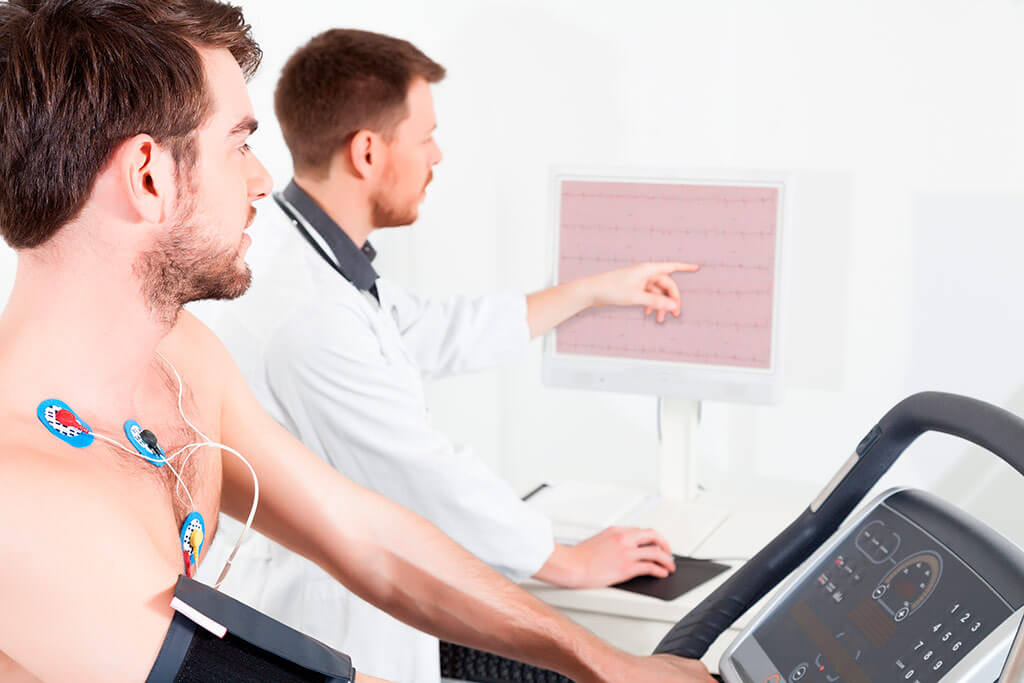 Methods and goals of cardiac rehabilitation
The main goals of cardiac rehabilitation are:
Restoration of the heart muscle and functional condition of the cardiovascular system
Reduced symptoms of the main illness
Increasing the patient's work capacity and improving of his/her quality of life
Prevention of further stable damage of the heart muscle as well as prevention of the acute cardiovascular conditions
Teaching a patient skills that enable him/her to cope with the disease
Cardiac rehabilitation is mostly found in countries with greater economic power. Doctors pay attention not only to the patients' survival rates but to their quality of life after the cardiac surgery or acute cardiovascular condition there as well.
Key ways of cardiac rehabilitation are:
Dosed physical activity
Physiotherapy to regulate blood flow
Use of medicines
Learning of the proper diet and lifestyle
Massage, manual therapy, acupuncture
Compression pulse therapy
Benefits of cardiac rehabilitation in Germany
You can undergo cardiac rehabilitation in many countries. Among them, Germany offers great benefits, especially if compared to what developing countries can offer.
Effectiveness. German hospitals prescribe cardiac rehabilitation that has been used for years already. Modern equipment is applied together with the various innovations in the treatment programme. Hence effective treatment of cardiac issues is constantly growing in Germany.
Comfort. A patient enjoys both physical and emotional comfort in German hospitals and rehabilitation centres. A person will be ensured with the best living conditions, proper diet corresponding to his/her state of health. No one is going to suffer from some noise, heat, cold, stress or any other factors which could reduce the effectiveness of the rehabilitation.
Safety. The process of cardiac rehabilitation is under thorough diagnostic monitoring in Germany. Doctors constantly assess the heart muscle function to prevent any complications in the recovery process. If there are any unforeseen life threatening situations, a patient is given timely and qualified medical help.
Teaching and patients' support. It is impossible to achieve all goals in 14-28 days. Doctors in Germany provide not only the necessary therapeutic procedures, but also prepare a person for further self-rehabilitation. After the completion of the programme, and patient's discharge from the hospital, an attending physician monitors the patient's progress for three more months.
How to arrange treatment?
You can send a request to the desired hospital and wait for an answer, as an option. It will take time to receive the answer, if you will get one at all. Therefore, we advise you to use the proven Booking Health service to book treatment abroad.
Here are some of the benefits that you receive when choosing to use our services:
Fast choice of hospital
Paperwork preparation to travel abroad
You don't need to pay the additional insurance costs; thus saving up to 50% of the general programme cost
Booking of the hotel, flight tickets, transfer from the airport
Translation of the medical paperwork and oral interpretation
The cost of treatment is not going to change, because you will receive an insurance up to 200 Thousand Euros. It will cover any sudden healthcare expenses should the need arise.
Make a request on our website Booking Health requesting the best option for you. Our friendly manager will select the best option for you to have the cardiac rehabilitation within 24 hours.
Choose treatment abroad and you will for sure get the best results!
---
Authors: Dr. Vadim Zhiliuk, Dr. Nadezhda Ivanisova
Read:
Why Booking Health - questions and answers
How to make right decision when choosing the clinic and specialist
7 reasons to trust to the rating of clinics on the Booking Health portal
Booking Health quality standards
Send a request for treatment