Due to the difficulties associated with the organization of treatment in Turkey, Switzerland, South Korea and India, we are not currently processing requests to these regions.
If you are interested in treatment in Germany, please leave a request and our specialists will contact you as soon as possible.
Many diseases, despite of their timely and high quality treatment, are still accompanied by side effects. These can be movement disorders, loss of coordination, speech and mental disorders, deterioration of appearance and many other residual effects. Rehabilitative measures are used to eliminate, reduce or compensate them.
Content
Types of rehabilitation
Medical rehabilitation has numerous focuses. According to the origin and location of the pathological processes that have caused health problems, rehabilitation can be classified into:
There are also many other types of rehabilitation. They all are apt for certain situations.
Goals of rehabilitation
Medical rehabilitation is a complex of therapeutic and diagnostic, pedagogical, cosmetic and other measures aimed at accelerating a person's recovery after diseases or medical procedures.
Rehabilitation mainly aspires to:
Accelerate regeneration of damaged tissues
Totally or partially restore lost functions and ability to work
Restore patient's appearance
Adapt to new living conditions in case of irreversible functional disorders
Acquire skills and psychological qualities enabling patient's return to sports, social life, retaining or acquisition of the ability to care for one's self
Rehabilitation can have a range of objectives. These depend on many factors, such as patient's age and health, his/her lifestyle, reversibility of impaired functions and structural damage to tissues.
However, in any case, all the actions aim to restore a a person to the former standard of living: physical, social, economic, psychological, sports, working etc.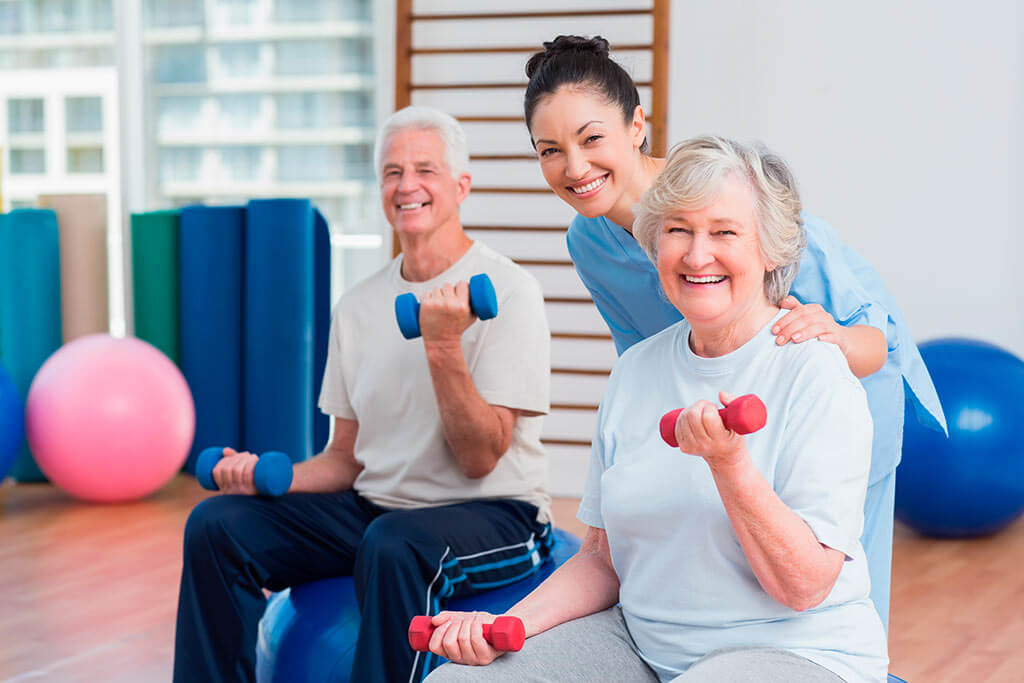 Rehabilitation in Europe
A special feature of European medicine is that doctors not only try to save the patient's life, but also to ensure a high quality system of care. Therefore, developed countries, such as Germany, offer a variety of rehabilitation medical institutions, where patients can recover after the treatment of a serious disease.
The advantages of rehabilitative measures in German hospitals:
Well-established rehabilitation regimens. Germany uses many developed rehabilitation programmes that took years to establish. These allow a person to restore most of the lost functions and return to a near normal work capacity.
Technical capacity of medical centres. Rehabilitation includes many different procedures. Some of them require high-tech equipment. It is available in German hospitals.
Physical and psychological comfort. German hospitals provide comfortable patient recovery rooms, a high level of household comfort, hospitable attitude of doctors and nurses.
High quality patient care. Many patients have limited ability to work after surgery, due to the effects of the disease. German hospitals provide high quality patient care, which facilitates accelerated physical and psychological rehabilitation.
Consultations after rehabilitation. Rehabilitative measures usually take a long time. Even after discharge from the hospital. Where a person spends only 2-4 weeks, the patient should receive procedures and follow doctor's recommendations. German medical specialists monitor their patients for another 3-6 months after their discharge. Moreover, this support is provided without additional financial costs.
With these advantages, rehabilitation in Germany is as effective as it is generally possible in a specific clinical situation. The experienced German doctors have already helped thousands of patients to return to their normal lifestyle after defeating the disease.This is yet another reason that makes Germany an attractive option for patients who want a truly restorative rehabilitation experience.
How to organise rehabilitation in Germany?
To organise a trip for rehabilitation in Germany, a lot of time and great effort is required. It is better to use the services of Booking Health in order to avoid unnecessary dilemmas.
We will organise both treatment and rehabilitation for you in such a way that:
You don't have to be concerned with anything but your health and recovery. We will take care of all organisational and daily logistical problems. You will not have to worry about getting a visa, booking tickets, searching for an interpreter, organising treatment in the hospital etc.
You stand to save up to 70% of your money. Different German hospitals offer different rehabilitation programmes, which include various diagnostic and rehabilitative procedures. Through the best possible rehabilitation programmes, you can save considerably.
You will be insured against unforeseen events. The process of rehabilitation after the disease can involve various unforeseen situations. They will require extra costs. Using the services of Booking Health, you will have an insurance, which covers all additional medical costs amounting up to 200,000 euros.
Thanks to Booking Health, your treatment abroad will be comfortable and affordable. You can send a request on our site for a superb rehabilitation clinic abroad within the next few hours.
Choose treatment abroad and you will for sure get the best results!
---
Authors: Dr. Nadezhda Ivanisova, Alexandra Solovey
Sources:
Spaulding rehabilitation network
Read:
Why Booking Health - questions and answers
How to make right decision when choosing the clinic and specialist
7 reasons to trust to the rating of clinics on the Booking Health portal
Booking Health quality standards
Send a request for treatment