Due to the difficulties associated with the organization of treatment in Turkey, Switzerland, South Korea and India, we are not currently processing requests to these regions.
If you are interested in treatment in Germany, please leave a request and our specialists will contact you as soon as possible.
Thousands of patients visit Israel every year for receiving high-quality medical services at an affordable price. Dozens of modern medical centers operate in the country, where you can take advantage of the latest developments in oncology, neurosurgery, reproductology or other high-tech medical fields.
Content
Why Israel is a good choice?
Israel is considered country with the best price-quality ratio in the field of medicine. The treatment here is cheaper than in the USA or Western Europe, but the medical services are at the same high level.
Several reasons why you should go to Israel for a treatment:
In 2019, Israel ranked sixth in the Bloomberg annual health care performance index. This country has risen one position as compared to 2018.
In the ranking of the International Healthcare Research Center (IHRC), Israel ranks first in terms of quality of medical services among 41 countries of the world.
20 Israeli clinics already have JCI accreditation. There is no doubt about the quality of their medical services.
Israeli doctors are among the best in the world. They are trained not only in local hospitals, but also in the USA and Europe. The total period of study and internship is 12-13 years.
Patients are examined and treated on the cutting-edge equipment. The leading Israeli clinics use the O-arm computer-assisted navigation systems, da Vinci Surgical System, SpineAssist spinal surgery system, and the IRE NanoKnife device.
Minimally invasive treatment is preferred. If possible, doctors try to avoid surgery, and if necessary, it will be carried out with access through the body natural openings or minimal incisions.
It is possible not only to undergo treatment, but also to improve the health in Israel. The country is located in several climatic zones. It has a unique climate. Israel is located on the shores of the Mediterranean, Red, Dead Sea, and Sea of Galilee.
Medical tourists are attracted by the high efficiency of operations and complex procedures, the low risk of complications, the possibility of minimally invasive treatment and rapid recovery.
The Medical Tourism Association of Israel makes treatment in this country safe for the patient. This organization cooperates with the Ministry of Health and the Ministry of Tourism. It removes unscrupulous medical tourism companies from the market and provides patients with legal support. You are guaranteed to receive high quality services in the hospitals, which are part of the Association.
Revenues from medical tourism in Israel
The medical tourism industry has mainly developed in major cities of the country. Oncology, neurosurgery, cardiac surgery and other high-tech medical fields are in the greatest demand.
Among state hospitals, the leaders in terms of income from medical tourism are:
Tel Aviv Sourasky Medical Center – about $ 22 million a year
Sheba Medical Center – $ 12 million per year
Rambam Health Care Campus Haifa – $ 8 million per year
In addition to these centers, there are many private clinics, which admit foreign patients: Assuta Hospital Tel Aviv, Hadassah Medical Center, Clalit Health Services. The total turnover of medical tourism in Israel reaches 500 million dollars a year.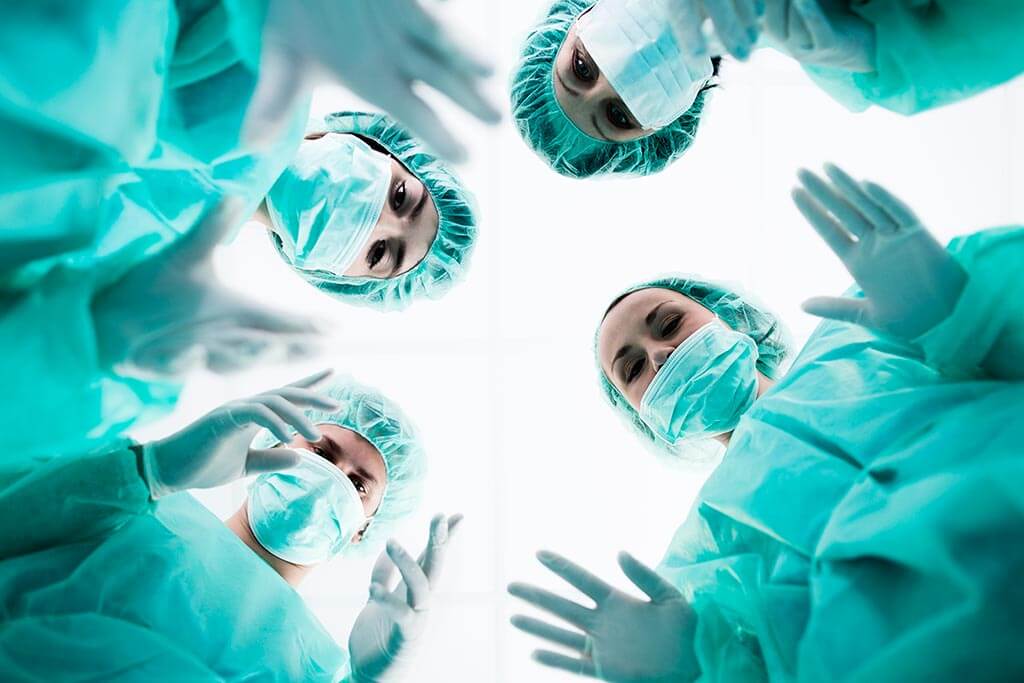 Which clinics are the best for a medical tourist?
It is better to contact those clinics, which employ the best doctors, have cutting-edge equipment, use modern treatment methods. Here is the list of leading Israeli medical facilities.
Sourasky Medical Center (Ichilov General Hospital) was selected by Newsweek Magazine as one of the best hospitals in the world. It is the scientific base of Tel Aviv University. The annual budget of the hospital is estimated at about 250 million dollars. The complex includes Pediatric Hospital, Maternity Hospital, Rehabilitation Center, as well as five-star hotel for foreign patients. The center has ISO certification and has received international JCI accreditation, having passed 1280 of 1300 assessment tests.
Sheba Medical Center is a large complex of 150 hospitals. More than 1 million patients are admitted annually. The largest Bone Marrow Transplantation Center in Europe functions here. Sheba Medical Center is the National Israeli Center specializing in the treatment of cancer, glaucoma, autoimmune diseases, burns, spinal injuries, hemophilia, cystic fibrosis and viral diseases. According to Newsweek Magazine in 2019, the hospital ranked among TOP ten medical facilities in the world, as well as the leading center in medical science and biotechnological innovations.
Assuta Hospital Tel Aviv is the largest hospital which admits more than a million patients annually, carries out over 100,000 operations and more than 10,000 IVF procedures.
Yitzhak Rabin Medical Center includes the Beilinson Hospital, Schneider Children's Medical Center, Raphael Recanati Genetic Institute and the Davidoff Cancer Centre. The medical center admits more than 150,000 patients every year. Over a thousand doctors work in it. The main medical fields are oncology, transplantology, genetics.
Hadassah University Medical Center is located in Jerusalem. It contains 30 operating rooms and employs more than 700 doctors. The main fields are cardiac surgery, orthopedics, neurosurgery, oncology, gynecology, plastic surgery.
Oncology in Israel
About 80% of patients come to Israel for cancer treatment. Oncology in this country is considered one of the best in the world. The specialists in this country not only use advanced techniques that have proven themselves in other countries, but also develop new cancer treatment methods.
For example, the method of photodynamic therapy for prostate cancer was developed in Israel. It allows doctors to cure the disease without surgery. The risks of such side effects, such as erectile dysfunction and urinary disorders, occur much less frequently than after the radical prostatectomy.
Gamma Knife and CyberKnife are used in Israel. These radiosurgical methods allow doctors to destroy small neoplasms in the brain without incisions, pain and long rehabilitation. In recent years, CyberKnife has also been used for tumors of other locations.
Many other cancer treatment methods are also used, such as tumor ablation, vascular embolization, local types of chemotherapy (intrathecal, intraperitoneal, intra-arterial, limb perfusion). Radionuclide methods, targeted therapy and immunotherapy are used in Israel. Most of timely detected cancers are cured completely, and even at the advanced stages of cancer, Israeli specialists manage to increase the patient's life expectancy by years, or even decades.
Other popular focuses for medical tourism in Israel
In Israel, foreign patients undergo treatment of not only cancers, but also of many other pathologies. The main focuses for medical tourism are as follows.
Orthopedics. Joint replacement surgery is performed in Israel with the help of computer navigation, using minimally invasive techniques. Specialists successfully treat scoliosis, bone fractures, including the most complex injuries, and perform surgical interventions on the hand and foot. One of the best clinics in the field of orthopedics is the Hadassah Medical Center. It is a part of the prestigious International Society of Orthopaedic Centers (ISOC).
Hematology. Israel is considered one of the best countries in the world for bone marrow transplantation. Allogeneic (from the donor) and autologous stem cell transplantation are used here. Diverse options for this procedure are used, namely the transplantation can be performed from a relative or unrelated donor. Some patients undergo transplantation after low-dose chemotherapy, mini-transplantation (NST or LST), and cord blood procedures.
Neurology and neurosurgery. Israel carries out treatment of spinal injuries, tumors and degenerative brain lesions, as well as consequences of traumatic brain injuries. Sheba Medical Center has one of the world's best treatment centers specializing in multiple sclerosis and the Section of Stroke. Doctors of the Hadassah Neurosurgical Center carry out operations in patients of any age, including newborns and people over 80 years old.
Cardiac surgery. In Israel, both open-heart surgeries using heart-lung machine and endovascular manipulations are carried out. They allow doctors to perform valve replacement, balloon angioplasty and vascular stent placement. Israeli doctors perform minimally invasive coronary artery bypass grafting on a beating heart.
Ophthalmology. The Israeli hospitals carry out operations for the treatment of cataracts, glaucoma, intraocular tumors, strabismus, and laser eye surgery. The best medical centers use state-of-the-art lasers for the treatment of age-related macular degeneration, and carry out genetic diagnostics of eye diseases. The operations are performed in patients of any age, including newborns.
The cost of treatment in Israel
The feature of Israeli medicine is its high level at affordable prices. Therefore, patients from various countries come here. People from the countries of the former Soviet Union go to Israel for receiving high-quality medical services. Patients from the United States and other developed countries come to Israeli clinics in order to save on treatment. Most medical tourists from Western countries are people who do not have health insurance, who have to pay for the treatment on their own.
Different clinics have different prices. In Israel, both private and state hospitals admit medical tourists. The costs for medical services in state clinics for foreign patients are higher than for Israeli citizens. However, it is still lower than in private hospitals. On the other hand, a patient has more comfortable conditions in private clinics, as well as the reduced waiting period for a treatment, the possibility of choosing a doctor, and many additional services.
As an example, we give the approximate costs for some procedures and operations in Israel.
| Procedure or operation | Cost in Israel |
| --- | --- |
| Radical mastectomy for breast cancer | 13,500 EUR |
| Knee replacement surgery | 21,000 EUR |
| Hysterectomy (surgical removal of the uterus) | 10,500 EUR |
| Surgical treatment of heart defects without heart-lung machine | 30,000 EUR |
| Diagnostics and conservative treatment of scoliosis | 8,000 EUR |
| Endoscopic resection of rectum | 28,000 EUR |
| Liposuction | 11,000 EUR |
How to go to Israel?
If you want to go to Israel for a treatment, you can use the services of Booking Health. With our service, you can select the appropriate clinic, book a medical program at a favourable price. We can arrange a trip to Israel for you. We provide the following services and benefits:
Selection of the clinic in Israel, which specializes in the treatment of certain diseases and achieves the best results
Reduced waiting period for a treatment
Reduced costs of medical services due to avoiding additional coefficients for foreign patients
Direct communication with the doctor
Elaboration of a treatment program without repeating previously performed diagnostic tests
Buying and forwarding medicines
Communication with the clinic after the treatment program completion
Organization of additional diagnostics, treatment or rehabilitation
Specialists of Booking Health provide TOP-class services. We will book a hotel and airline tickets for you, meet you at the airport and take you to the hospital by car.
Choose treatment abroad and you will for sure get the best results!
---
Authors: Dr. Vadim Zhiliuk, Dr. Sergey Pashchenko
Read:
Why Booking Health - questions and answers
How to make right decision when choosing the clinic and specialist
7 reasons to trust to the rating of clinics on the Booking Health portal
Booking Health quality standards
Send a request for treatment