Due to the difficulties associated with the organization of treatment in Turkey, Switzerland, South Korea and India, we are not currently processing requests to these regions.
If you are interested in treatment in Germany, please leave a request and our specialists will contact you as soon as possible.
The diagnosis of pathological processes or diseases occurring in the human body is a very important stage in medical care. A misdiagnosis can lead to improper treatment. As a result, a person does not receive the treatment outcome that he/she so deeply desires. Any patient needs a highly accurate and timeous diagnosis in order to receive adequate treatment, which improves both life span and quality.
Content
Problems in diagnosis
Unfortunately, this is not the case in developing countries; with low medical funding there is have a very high chance misdiagnosis. As a result, a patient waste several years before he/she finally receives the right treatment. During this time the condition progresses and the additional therapy becomes increasingly difficult, long, painful and expensive.
A misdiagnosis can lead to the following consequences:
Risk for the patient's life
Rapid progression of the disease due to a lack of the adequate therapy
Development of further complications
Spread of disease in the population (eg; infectious diseases, parasitic infestations)
Development of irreversible changes in the internal organs
The method of diagnosis not only aims to determine the disease, but also to assess the prevalence, severity, type of the pathological process and its peculiarities. The lack of adequate diagnostic measures can lead to the incorrect choice of treatment strategy and often patients are unaware of this.
Causes of low quality diagnosis
The main causes of low quality diagnosis in the financially disadvantaged countries are:
Lack of high-tech equipment for providing comprehensive testing or resources. Even if the country has a certain number of necessary diagnostic devices, their number does not meet the needs of the population. Therefore, high-precision examination methods are used only in exceptional cases, which leaves many affected people distraught without hope and urgent treatment.
Lack of qualified staff. The education system, including postgraduate education, in developing countries leaves much to be desired. Many doctors acquire knowledge and experience only at a higher education institution, which they could have graduated from several decades ago. However medicine has radically changed since then, these specialists often do not progress as they stick to using 20-30 years old diagnostic criteria and techniques.
Lack of adequate screening. Screening is a massive diagnostic measure aimed at the early detection of common diseases. The developing countries do not use many screening diagnostic techniques, which significantly reduce the timely detection of many pathological processes.
Lack of patient comfort. To receive the adequate diagnosis, a person often has to spend long hours in queues, visit different hospitals in different cities. In addition, the procedures are time-consuming, since it is usually necessary to register in advance and wait for your turn. Due to a poor medical care system, many patients fail to go through the diagnosis prescribed by the doctor as it is inconvenient.
Poor tolerance of procedures. To detect diseases, specialists often use invasive diagnostic methods. The countries with ill equipped medical resources tend to pay less attention to a patient's comfort and feelings. Consequently, many procedures can be painful, accompanied by side effects and sometimes even can pose a risk of further complications.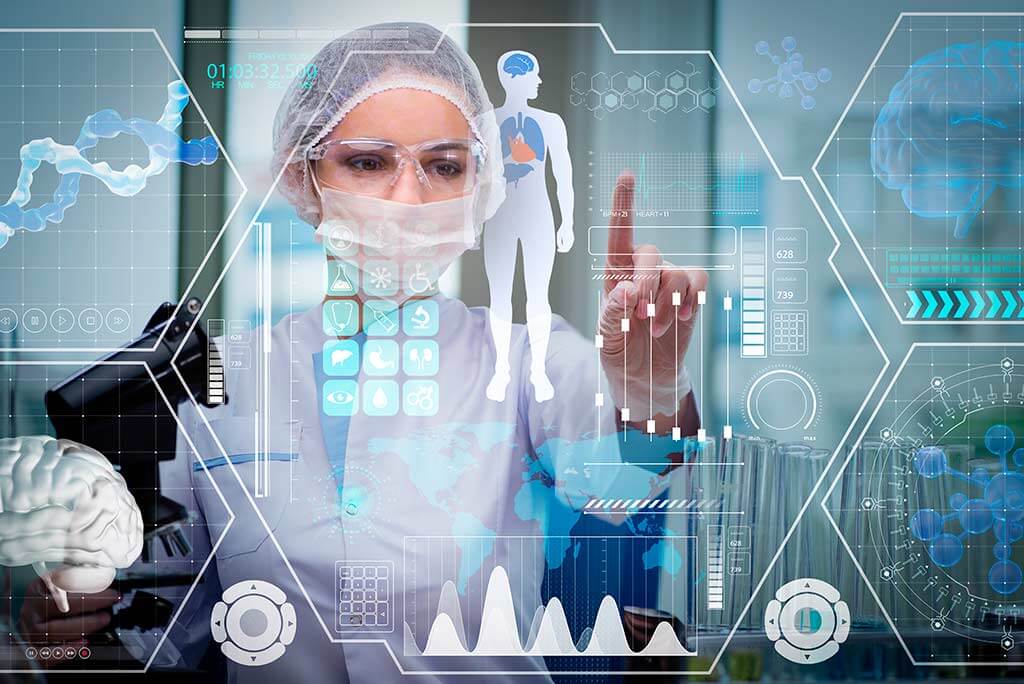 Diagnosis in Germany
The developed countries provide most patients with correct, timeous diagnosis, which is characterised by the following aspects:
Essence of the disease
Its prevalence
Severity
Complications, if any, their prevalence and severity
Concomitant condition
Advantages of diagnosis in Germany:
High-precision diagnosis with the use of the most modern devices and consumables. Using these one can detect even the slightest changes in both organs and tissues. In Germany the disease can be diagnosed at an early stage of its development. The treatment can also be started immediately. Such diagnostic procedures are available in Germany, may be inaccessible or even not used in the developing countries.
Qualified personnel. German doctors are generally highly qualified both at German universities and have to intern at a foreign hospital to gain more experience. Then they constantly improve their skills. The country attracts the best specialists from all over the world, because here they have unlimited opportunities to explore their professional growth. Diagnosis is carried out by the best world specialists working in German hospitals. Therefore, the probability of diagnostic errors is very low.
Organisation of diagnosis. All the necessary procedures are provided within a limited time. You do not have to move anywhere, because large medical centres comprise of several hospitals. They have usually have all that is necessary to provide high quality and a highly precision diagnosis.
Good tolerance of diagnosis. German hospitals respect the principle of "painless medicine". No one here will perform invasive manipulations without proper and safe anaesthesia. When using any procedure, doctors pay attention not only to their informative value, but also try to achieve safety and good tolerance of all diagnostic measures.
International standards. The diagnosis is made according to the international criteria and classifications, so that the patient can continue treatment in any other hospital of the world, if he/she desires or needs to.
German hospitals offer diagnosis and immediate treatment afterwards. Here all the incredibly advanced diagnostic and treatment methods are available for patients. This is one of many reasons why people from all over the world go to German hospitals to receive advanced and highly qualified medical care.
How to come to Germany for medical treatment?
A trip to Germany for the purposes of receiving medical treatment can pose to be a daunting task, and for some people it can be a logistical nightmare with unforeseen difficulties. The patient needs to find a suitable clinic, apply for a visa, book tickets and hotel. Add that to the lack of knowing how to speak German and the many peculiarities of the German culture. But don't let this stop you from receiving possibly the best medical treatment in the world. In order to choose a superb clinic for diagnosis without having to spend a fortune, why not try using our online platform Booking Health.
We provide you with the service of booking your medical treatments abroad, enabling you to choose an excellent option in terms of costs and quality. Please do not hesitate to contact our team for free consultations on how to secure affordable diagnostics programme and save up to 70% of your costs for treatment. You will receive a response within 24 hours after sending your request for the search of a clinic.
Apart from the cost savings, you will also benefit from the following advantages:
All organisational and everyday practical issues will be solved (translator services, medical documentation, registration at the medical facility for diagnosis, flight tickets reservation, transfer to the hotel or hospital)
You will be given medical insurance, which will protect you from unforeseen medical costs in Germany within 48 months
You will not have to wait in the queue for the doctor or diagnosis procedures.
Booking Health will ensure that you focus exclusively on your health. We will take care of all the other issues.
Choose treatment abroad and you will for sure get the best results!
---
Authors: Dr. Nadezhda Ivanisova, Alexandra Solovey
Read:
Why Booking Health - questions and answers
How to make right decision when choosing the clinic and specialist
7 reasons to trust to the rating of clinics on the Booking Health portal
Booking Health quality standards
Send a request for treatment