Due to the difficulties associated with the organization of treatment in Turkey, Switzerland, South Korea and India, we are not currently processing requests to these regions.
If you are interested in treatment in Germany, please leave a request and our specialists will contact you as soon as possible.
Leukaemia is a deadly malignant cancer of the hematopoietic system (blood). Illness can be acute or chronic due to its clinical course. They differentiate between several histological types of illness.
Lymphoblastic leukaemia (mostly affects children) and myeloblastic leukaemia (pathology is usually observed in elderly people) are the most often encountered.
Content
Principles of leukaemia treatment
The basis for the treatment of most malignant cancers types is surgical intervention. But with leukaemia in the patient's body there is no focus on the location of the tumour cells, which could be removed, stopping the growth of the tumour. Therefore, the basis of treatment in this case is chemotherapy.
There are two separate stages in the treatment of acute leukaemia:
Induction. The goal of therapy is to achieve complete clinical and hematological remission of the disease. This condition is considered if a bone marrow sample consists of less than 5% blast cells (with an exacerbation of leukaemia, their number reaches 20-30%). At the induction stage, intensive chemotherapy is used.
Consolidation stage requires a long term treatment. Its goal is to maintain complete clinical and hematological remission. Chemotherapy is used at this stage. In many cases, stem cell transplantation is also used (bone marrow transplantation).
Features of leukaemia chemotherapy
We can name a lot enough of drugs used for leukaemia chemotherapy. They are applied in different doses and combinations, though the therapy scheme and treatment duration differ.
Individual approach is required to prescribe effective chemotherapy. The criteria for the choice of one scheme or another are prognostic factors which can be favourable or unfavourable.
Let's have a look at the necessary criteria for chemo choice on child patients who suffer from lymphoblastic leukaemia. Favourable prognostic factors for them are:
Age between 1 and 9 years old
A tumour growth of B-cells
the content of leukocytes in one millimeter of cubic peripheral blood does not exceed 50 thousand
European or Asian race, female
leukaemia has not spread to the spleen, liver, genitalia and the central nervous system
more than 50 chromosomes are observed in leukaemia cells
Genetic analysis shows translocations in 12 and 21 chromosomes
After 1-2 weeks of treatment, there is a significant decrease in the number of leukaemia cells (good response to chemotherapy)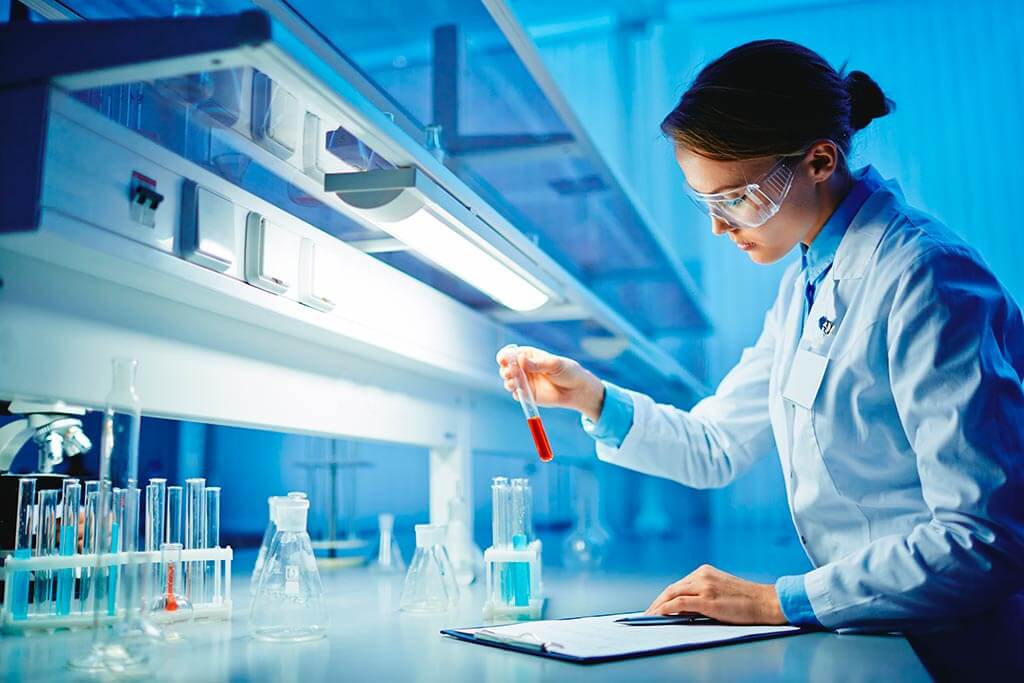 Unfavourable prognostic factors include:
Age less than 1 year old or older than 10
Tumour grows out of T-cells (T-lymphoblastic leukaemia)
The content of leukocytes in one millimeter of cubic peripheral blood exceeds 50 thousand
African race, male gender
Leukaemia has spread to the spleen, liver, genital organs or the central nervous system
Less than 46 chromosomes are observed in leukaemia cells
Genetic analysis shows translocations (transfer of fragments of the genetic code) in 1 and 19, 9 and 22, 4 and 11 chromosomes
After 2 weeks of treatment there is no significant reduction in the number of leukaemia cells (poor response to chemotherapy)
Based on the factors listed above, the patient's treatment scheme is planned for both induction and consolidation. This requires not only compliance by the doctor with protocols for the provision of medical care to patients with leukaemia, but also the availability of high-tech diagnostic procedures, their high accuracy and the possibility of timely implementation.
Treatment of leukaemia also includes maintenance therapy. Patient's hematopoietic system suffers from the illness. Therefore, it often needs a transfusion of erythrocyte and platelet masses, timely treatment of infections due to weak immunity. Procedures are applied to reduce the number of leukocytes in the blood (leukapheresis).
Bone marrow transplantation
One of the therapeutic measures that are carried out during the consolidation phase is stem cell transplantation. This is an expensive, unsafe, but highly effective method of treatment, which is widely used in the developed world to treat leukaemia.
Transplantation options are:
Allogenic - donor cells are used
Autologous - own stem cells are used
Autologous transplantation is considered to be safer, because there is no risk of a "graft versus host" reaction.
But allogenic transplantation is more effective. It is possible to achieve complete cure of the disease in many cases with the help of allogenic stem cells transplantation.
Benefits of leukaemia treatment in Germany
World statistics suggests that with leukaemia at the induction stage, it is possible to achieve complete clinical-hematologic remission in about 85% of patients. Half of them will have recurrence, despite subsequent consolidation therapy. The second half (about 40% of the total number of patients) will be completely cured of leukaemia.
Treatment success depends on:
Presence of favourable or unfavourable prognostic factors
Proper, adequate chemotherapy
Use of stem cells transplantation and peculiarities of this procedure
In many ways, the prognosis depends not only on the nature and course of the disease, but also on the quality of the treatment.
It is better to be treated in Germany, because here:
Doctors strictly follow the protocols of healthcare for patients with leukaemia, so the therapeutic scheme is always chosen in the most effective way.
The latest medications are used, which are not yet available in other countries.
Qualitative and high-precision diagnostic methods are used, which enables a more accurate identification of favourable and unfavourable factors. They are necessary for the selection of qualitative therapy.
Innovative methods of leukaemia treatment are available, which are used only in developed countries.
The possibility of using therapeutic techniques which are at the stage of clinical trials and have not yet been introduced into the clinical practice.
In Germany one has the option to use a high-tech treatment directions of stem cells transplantation. This procedure is not safe. Nonetheless, it is held with better quality in the developed countries thanks to the highly knowledgable doctors who use of the latest medical equipment. Generally the risks are much lower.
The world's second largest stem cell donor base is in Germany. 5 million people have been registered there. Therefore, even if the patient does not have relatives suitable for transplantation, the donor can be selected from this database. Good compatibility of the material for bone marrow transplantation is the key to a successful procedure.
What hospitals can treat leukaemia?
Germany has many reputable clinics where patients from all over the world can undergo treatment for leukaemia. Here are some of them:
Oberberg Waldbrölle Hospital is a healthcare facility certified as a Cancer Centre. The hospital is equipped with the latest devices. Patients with leukaemia get treated in the Department of Oncology and Hematology here. Specialists will choose the individual scheme of chemotherapy for patients with leukaemia at both induction and consolidation stages using the highly-accurate diagnostic methods and great clinical experience.
St. Anthony's Hospital offers patients the opportunity to undergo diagnostics and receive effective treatment of leukaemia. It takes place in the department of oncology and hematology. This is a multidisciplinary clinic. Physicians of different specialties work here, and if necessary, the patient will receive consultations not only from the oncologist-hematologist, but also other doctors.
Hannover Medical School (MHH). The doctors of this hospital focus on providing high-tech innovative treatment methods. It is possible to have not only chemotherapy, but also maintenance therapy, allogenic (from a donor) stem cells transplantation.
How to get treatment in Germany?
Arrangement of treatment in Germany presents great difficulties for people who have not yet been to this country and have never been treated abroad. In such cases it is better to use our booking services.
Booking Health company will assist you in:
Selection of the clinic. We will choose a hospital for you, where doctors focus on the leukaemia treatment.
Cost planning. Due to the optimization of therapeutic and diagnostic programmes, you can sometimes save up to 70% of the cost of healthcare services.
Arrangement of treatment issues. We will agree on all the details with the management of the hospital, provide an interpreter, if necessary, we will agree on urgent treatment.
Using Booking Health service you will get insurance covering unforeseen medical expenses while on treatment in Germany, and also within 4 years after its completion.
Choose treatment abroad and you will for sure get the best results!
---
Authors: Dr. Vadim Zhiliuk, Dr. Nadezhda Ivanisova
Read:
Why Booking Health - questions and answers
How to make right decision when choosing the clinic and specialist
7 reasons to trust to the rating of clinics on the Booking Health portal
Booking Health quality standards
Send a request for treatment