Due to the difficulties associated with the organization of treatment in Turkey, Switzerland, South Korea and India, we are not currently processing requests to these regions.
If you are interested in treatment in Germany, please leave a request and our specialists will contact you as soon as possible.
A ground breaking drug with the clinically proven effect has been registered in the European Union. The medicine is free to use to cure any type and stage of Spinal Muscular Atrophy. This remedy was developed by the Ionis Pharmaceuticals and has been being used since 2016 in the USA.
Spinal Muscular Atrophy is a group of congenital diseases accompanied by damaged neurons of the anterior horns of the spinal cord. These neurons are responsible for performing voluntary movements by reducing the skeletal musculature. By the way, sensory and mental disorders are not peculiar for the illness.
Treatment with the new medication can be started at any age. Tests show high enough efficiency of this drug in patients who received their first injection at the age of:
8-42 days old
Before 6 months
From 1 year old to 15 years old
The volume and nature of voluntary movements in the main and control groups were assessed during the testing.
It turned out that 40% of patients who received treatment with the drug achieved notable successes regarding such criteria:
Keeping the head up
The ability to sit
Ability to stand
Body turns
Legs movements in a lying position
Walking
These movements remained impossible for the control group patients who received the placebo.
The medication for Spinal Muscular Treatment is injected into the liquor which is a liquid surrounding the spinal cord. It acts by increasing the level of SMN protein, which is accompanied by an improvement in the function of the motor neurons synapses.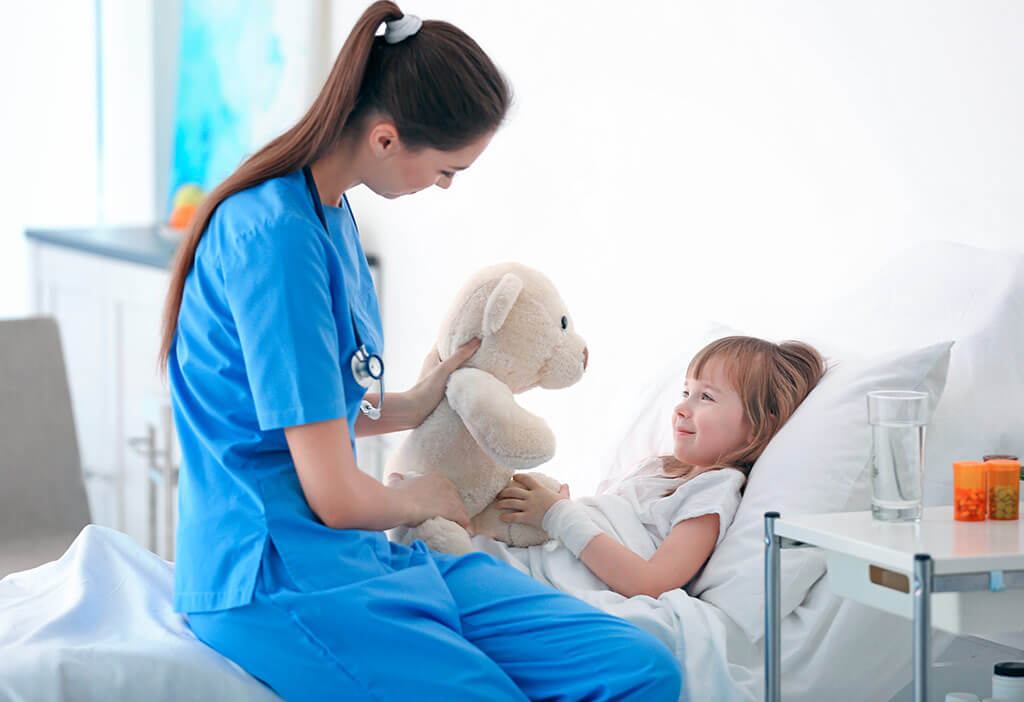 Treatment of Spinal Muscular Atrophy in Germany
New medication for Spinal Muscular Atrophy is already being used in Germany. Other methods of fighting the disease are also used. You can come to Germany and get thorough treatment.
Use the trusted services of Booking Health to arrange the trip. We are experts in the field of medical tourism.
As our client you will receive a number of benefits such as:
Choice of the best hospital in Germany for the treatment of Spinal Muscular Atrophy
Save up to 70% of costs
A package of services: translation of medical documentation, visa processing, transfer from the airport
Insurance covering unforeseen medical expenses within 48 months after treatment
The possibility of receiving free consultations with the attending physician's advice for 3 months after the end of the therapeutic course
Leave a request on the BookingHealth website. Our service-managers will contact you within the next few hours to discuss all the relevant details of the trip to Germany for treatment.
Choose treatment abroad and you will for sure get the best results!
---
Authors: Dr. Vadim Zhiliuk, Dr. Nadezhda Ivanisova
Read:
Why Booking Health - questions and answers
How to make right decision when choosing the clinic and specialist
7 reasons to trust to the rating of clinics on the Booking Health portal
Booking Health quality standards
Send a request for treatment