Due to the difficulties associated with the organization of treatment in Turkey, Switzerland, South Korea and India, we are not currently processing requests to these regions.
If you are interested in treatment in Germany, please leave a request and our specialists will contact you as soon as possible.
Esophageal cancer is one of the most deadly oncological diseases. Patients suffering from this cancer have a very low survival rate. However, those who undergo treatment in Germany have a chance to significantly increase their life expectancy.
Content
How is Esophageal Cancer treated in Germany?
The success following treatment of esophageal cancer essentially depends on the stage at which the pathological process is detected. In Germany, therapy is individually selected for each patient. It is developed with due consideration of a number of factors:
The stage of cancer
Tumor location - upper, middle or lower third part of the esophagus
Histological type of the tumor - squamous cell carcinoma or adenocarcinoma
Here are some of the treatments available in Germany:
Surgical treatment. It suggests removal of the tumor and adjacent tissues. The extent of the surgery depends on the stage of the oncological process and the nature of tumor growth. Unfortunately, in most cases of esophageal cancer tumors are inoperable due to their late detection. The condition is most commonly diagnosed during stages III or IV.
Palliative surgery. It is used in the case when radical treatment is impossible. It ensures that the patient's quality of life does not diminish and offers pain free treatment, but practically does not influence the outcome of the disease. Doctors usually perform esophageal dilatation combined with stenting. A stent is a tube that holds the form of the esophagus and enables the patient to swallow food.
Radiation therapy and chemotherapy. These treatments either supplement surgical treatment or in case of inoperable esophageal cancer they are used separately. The treatment methods can prolong the patient's life for several months. Germany also offers tele-irradiation or contact radiation therapy.
Targeted therapy. It suggests the use of drugs that suppress tumor growth and does not have a toxic effect on healthy tissues. The therapy is used for esophageal adenocarcinoma. The targeted therapy for the treatment of squamous cell carcinoma has not yet been developed.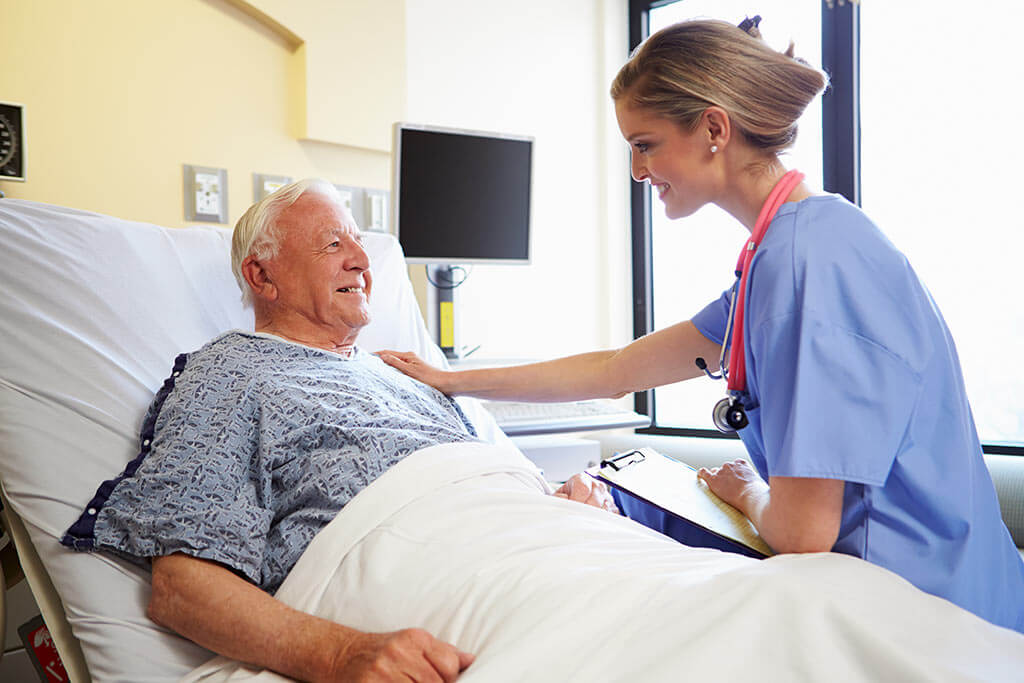 Benefits of diagnosing esophageal cancer in Germany
Both diagnosis and treatment of esophageal cancer in Germany are more effective than in most countries around the world.
The main benefits include:
Examination in precancerous conditions (men, women). Most patients develop esophageal cancer due to precancerous conditions. Among them are leukoplakia, ulcers and scars, papillomas and adenomas, diverticula, esophageal achalasia. A periodic preventive examination of risk group patients enables a timely detection of esophageal cancer until doctors can perform radical surgery to treat it.
High-precision cancer diagnostics. To diagnose oncological diseases,Germany uses highly sensitive diagnostic techniques. Therefore, esophageal cancer can be detected in any type of growth, even in the early stages. The country offers opportunities for preventive non-invasive and painless examination of risk group patients.
Quality surgical treatment. If detected at early stages, Germany can provide minimally invasive treatment. To this end, specialists use endoscopic surgery. The further development of the tumor requires open surgery, which should be performed by experienced surgeons. The extent of surgical intervention is planned in such a way as to minimize the risk of tumor recurrence.
Clinics where one can treat esophageal cancer
In Germany one can find a variety of clinics providing esophageal cancer treatment. Here are some of them:
Depending on the stage of the disease and the general patient's health condition, doctors may use one of the following treatment methods:
Arrangement of esophageal cancer treatment in Germany
Esophageal cancer progresses very quickly. In a matter of weeks, it can become inoperable, and then even German specialists will not be able to significantly prolong the patient's life. Consequently, it is very important to go for treatment as soon as possible. Nonetheless, the problem is that it is almost impossible to arrange an urgent trip to Germany on your own. You will have to wait a long time for a response from the chief physician, as well as collect, draw up and translate documents, and then wait for a long time to consult an oncologist. Therefore, you should contact Booking Health. We will make the urgent appointment with a doctor in one of the best German clinics.
Cooperating with us, you will get a number of additional benefits:
Full service package
Visa support
Reduction of medical expenses up to 70%
Insurance against unforeseen medical expenses
Free doctor's advice within the next 3 months after treatment program completion.
We will contact you within 24 hours and help you to get urgent medical attention in Germany.
Choose treatment abroad and you will for sure get the best results!
---
Authors: Dr. Vadim Zhiliuk, Dr. Nadezhda Ivanisova
Read:
Why Booking Health - questions and answers
How to make right decision when choosing the clinic and specialist
7 reasons to trust to the rating of clinics on the Booking Health portal
Booking Health quality standards
Send a request for treatment