Due to the difficulties associated with the organization of treatment in Turkey, Switzerland, South Korea and India, we are not currently processing requests to these regions.
If you are interested in treatment in Germany, please leave a request and our specialists will contact you as soon as possible.
Cervical cancer is a severe condition that commonly affects women of childbearing ages. Despite all the efforts of an early detection of pathology, this type of cancer is often found during the 3rd-4th stages, when it is difficult to treat such a tumor. If it is detected at stage 0 or 1, then most of these women are completely cured of the disease.
Content
What are the chances of recovery?
There are many women who have survived cervical cancer and lead a normal lifestyle after treatment. These women participate in physical, social and sexual activities quite normally thereafter.
It is very important to diagnose the disease on time, since it is much easier to cure cervical cancer at an early stage. A woman has an average of 10 years to identify pathology in stage 0. This is the time the cancer is localized in one place. It does not develop, or does not germinate the mucosa and does not give metastases. It can be removed, thereby the disease can be cured completely in the early stages.
There are less women who have defeated cervical cancer among those who were diagnosed at stage 3 or 4. Survival in such cases is not very high. A lot depends on the quality of the cervical cancer treatment. In Western countries, there are much more people who have suffered from cervical cancer and recovered than in the developing countries of Asia, Africa and the CIS.
The best prognosis for the disease is when it is diagnosed before the third stage. During stages 0 and 1, the five-year survival rate of patients, provided that qualitative treatment is received, reaches 93%. In the second stage, this indicator reaches an average of 60%. In the third stage, up to 35% of women live 5 or more years after the diagnosis. Most of the 35% of women have received quality medical care.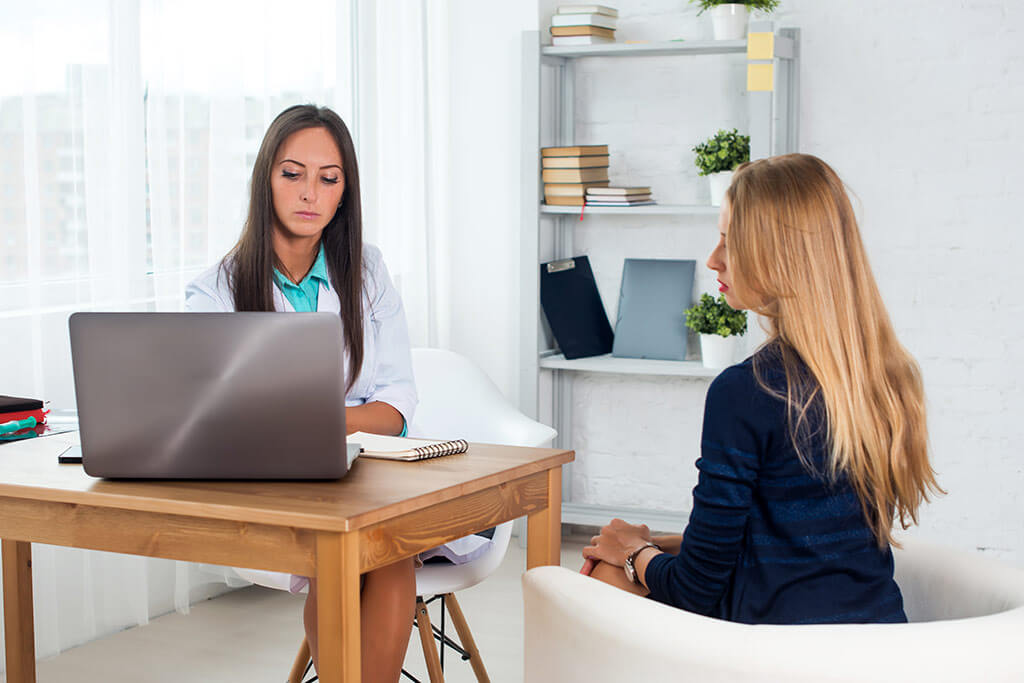 I had been diagnosed with cervical cancer - what should I do?
If you have been diagnosed with this disease, the worst thing you can do is postpone treatment. Any neoplasms progress. Tumors increase in size and give metastases. So the answer to the question of what to do if cervical cancer has been found in your body is obvious: you need to be treated as quickly as possible. The sooner you seek help, the higher your chances of recovery are.
What do doctors do when cervical cancer is detected during a diagnostic study?
Treatment for cervical cancer usually includes the following steps:
In Western countries, other methods of treatment can be used. This includes hyperthermia, immunotherapy, targeted therapy.
If a woman has been diagnosed with cervical cancer, doctor decides which treatment plan to choose. It is based on the specific clinical situation, the oncological stage, the type of cancer. Stages 0, 1 and 2 require removal of the tumor. During the 3rd-4th stages the surgery does not always improve the prognosis and life expectancy. Therefore, doctors are often limited to prescribe radiation and chemotherapy.
How much does cervical cancer treatment cost?
The cervical cancer treatment cost is determined by many factors. The main ones are:
What treatment methods are used
How long does treatment last
Which country is the patient being treated in
Many patients undergo cervical cancer treatment in Israel. Medicine is well developed in this country. Although not everyone can afford the services of doctors in Israel. Prices reach tens of thousands of dollars. Although it should be acknowledged that medical services in this country are of high quality.
How much does cervical cancer treatment cost in Russia? It depends on the clinic that you are being treated at. Public health facilities are usually cheaper - the entire course can cost several thousand dollars, including surgery, radiation and chemotherapy. However, private clinics often have prices, similar to those in medical Western centers. So if you need a combined radiation therapy for cervical cancer, where you can undergo this procedure in Moscow at an affordable price, it is better to consult your oncologist.
Residents of other CIS countries also prefer to be treated at their home country because of a lack of financial resources to be able to afford quality medical services of foreign clinics. Obviously, cervical cancer treatment will cost differently in Ukraine and other countries of the post-Soviet space compared to Germany or Israel.
In developed countries, treatment costs are several times more expensive. Still, patients with moderate or high incomes go to Western countries for treatment.
Cervical cancer treatment in Germany
The answer to the question where cervical cancer is treated the best comes as no surprise: in the Western countries. It has the best developed medicine. Hospitals and research are well funded. For example, Germany has the most modern methods of treatment, including those that are not yet used in clinics in developing countries.
When deciding where to undergo treatment for cervical cancer, you need to consider the financial question. It is true that it is better to operate cervical cancer in Germany than in the CIS or India? After all, in German clinics, intraoperative mortality is lower, there is less risk of complications and also higher effectiveness of treatment. However, in countries where cervical cancer is well treated, the cost of medical services will always be higher. In Germany, the price of the surgery will be an average of five thousand euros. The cost of radiotherapy and chemotherapy reaches twenty thousand euros. Therefore, each person needs to decide where to treat cervical cancer. If the cost of treatment is not a problem, it is worth going to Germany for treatment. If not, you will need to be treated in one of the clinics of your own country.
Booking Health Services
Many people want to go to Germany for treatment as they have means to do that, but they are discouraged when it comes to the organizational issues. Organizing a trip without knowing the specifics of German medicine is very difficult.
Here are the main problems that patients face:
The administration of the clinic does not respond to letters
A long waiting period for treatment - cervical cancer continues to grow while you wait for a doctor
The wrong choice of clinic
The language barrier
Large financial expenses: insurance for foreign patients, interpreter, service charges, etc.
Numerous intermediaries want to get a percentage from the cost of your treatment
The price is constantly increasing during the treatment process
Thanks to the services of our company Booking Health you can solve all these problems. We are ready to arrange a trip to Germany for you for the treatment of cervical cancer.
Our advantages are:
On our website you can see the actual cost of treatment at any clinic and choose the best program at a good price
We will select you a clinic whose doctors have succeeded in treating cervical cancer
We will provide all the services, an interpreter, meet you at the airport and transport you to the clinic
You will save up to 70% on treatment, because you do not have to pay intermediaries and purchase insurance for foreign patients
The initial cost of treatment is guaranteed not to increase, because all the extra costs will be covered by the Booking Health insurance
The waiting time for the doctor's consultation will be significantly reduced
Take advantage of all the benefits of German medicine using Booking Health. We will make the treatment process comfortable, easy and affordable. You do not have to solve numerous organizational issues, and you will be able to fully concentrate on your treatment.
Choose treatment abroad and you will for sure get the best results!
---
Authors: Dr. Nadezhda Ivanisova, Dr. Farrukh Ahmed
Read:
Why Booking Health - questions and answers
How to make right decision when choosing the clinic and specialist
7 reasons to trust to the rating of clinics on the Booking Health portal
Booking Health quality standards
Send a request for treatment