Due to the difficulties associated with the organization of treatment in Turkey, Switzerland, South Korea and India, we are not currently processing requests to these regions.
If you are interested in treatment in Germany, please leave a request and our specialists will contact you as soon as possible.
Prostate cancer is a malignant neoplasm of the prostate. Due to obvious reasons it affects only males. This is one of the most common oncologic pathologies. At the same time, it is relatively favorable compared to other types of cancer. Number of patients who beat prostate cancer are significantly higher than those who died from it. The use of modern methods of treatment makes it possible to cure the disease completely. Otherwise, the life of the patient will be significantly prolonged, sometimes for decades. Let's talk about how to beat prostate cancer.
Content
Is it possible to beat prostate cancer?
The answer is "yes". Prostate cancer is possible to beat. However, proper treatment is required for that. Most patients undergo radical prostatectomy. This is the only way to cure prostate cancer. The organ is removed along with seminal vesicles and a fragment of the urethra.
Different opinions exist on what is the best way to treat prostate cancer. Radical treatment is only provided with the help of a surgery. Other methods may not cure the disease completely, but slow the growth of the tumor to such an extent that death from cancer will not occur. According to statistics, with the right approach to treatment, the overall relative fifteen-year survival rate of patients with prostate cancer is 95%. That is, only 5% of patients die from this cancer within 15 years.
Which doctor treats prostate cancer? This is usually done by urologists or oncologists. There is also a separate specialty – oncologic urology. Doctors of this specialty work only with tumors of the genitourinary system. These are urologists who have received a narrower specialization through additional training.
Surgical methods to treat prostate cancer
A doctor decides individually in each case what is the best way to treat prostate cancer. Treatment strategy depends on:
Prevalence of the pathological process - local, locally advanced or generalized cancer
Life expectancy (for example, if the cancer is diagnosed at age of 80, surgery might not be performed, as it is best to treat prostate cancer by conservative methods - it is safer for elderly patients)
Degree of malignancy of cancerous formation (determined by the Gleason scale)
Surgery always presents a health risk. Because complications are possible, there is a certain percentage of intra-operative and postoperative lethality. Rehabilitation is needed after surgical treatment of cancer. But all risks can be minimized if treatment is done abroad. The best way to treat prostate cancer is in Germany which is confirmed by statistic data. The death rate of patients and the risk of complications are lower in this country.
Robot-assisted surgeries are carried out in the developed and prosperous countries. These are laparoscopic surgical interventions, which are carried out not by human hands, but by a robot controlled by a doctor.
Main advantages of such interventions are:
Thinner and even cuts
Human factor is excluded
Doctor controls the course of the surgery better, because he sees the image on the monitor screen, and he has a better view thanks to the cameras introduced into the patient's body
Risk of complications, including lethal ones, is much lower
Rehabilitation of patients goes much faster
A person feels better in the early postoperative period
But cure prostate cancer is not the whole picture. After all, life goes on after the surgery. Man should not suffer from urinary incontinence, and many patients want to maintain erectile function. In Germany doctors perform nerve preserving surgeries. As a result, after treatment, a person can lead a full sexual life.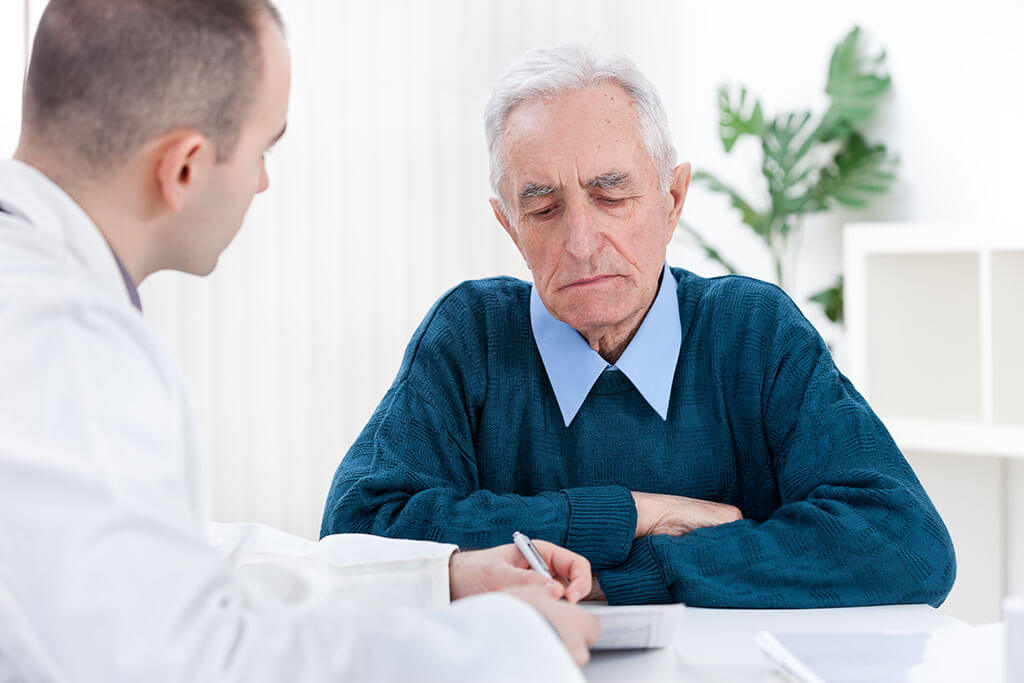 Modern radiation therapy
While choosing where it is best to treat prostate cancer one has to take into account the level of equipment of the healthcare institution. Radiation therapy is frequently used for the treatment of this disease. Its results considerably differ within countries and hospitals. That is because prostate cancer treatment with help of radiation therapy can be provided in the variety of ways. They mainly differ by their safety level.
The main tasks that qualitative radiation therapy put before itself are:
Tumor tissues have to receive maximum possible radiation load
Healthy tissues have to receive minimum radiation
In case of remote radiation the guidance should be accurate, repeating the contours of the tumor
In the still developing countries they often use only conventional radiation therapy. It carries high risk of complications. Sometimes it can even lead to the development of other malignant neoplasm.
These are all the reasons why in modern German hospitals where they treat prostate cancer, more advanced technologies are applied:
3D-conformal radiation therapy
Intensity-modulated radiation therapy
Proton or neutron therapy
Interstitial radiation therapy
But because the above mentioned modern methods are not available in their home country, a large number of patients from the developing countries prefer to treat prostate cancer abroad where they own all necessary devices to provide qualitative and safe radiation.
Treating prostate cancer abroad
Western countries' hospitals remain the best choice where to treat prostate cancer. Germany is number one option. That is exactly the best place to undergo surgery for prostate cancer. Here, doctors apply modern laparoscopic interventions including robot-assisted ones. It's possible to perform transurethral electro resection of the prostate gland on the early stages of the illness.
There are many hospitals where prostate cancer is treated in Russia. A large number of patients from CIS go to this country. However, prostate cancer treatment in Moscow might not be as successful as it will be in Germany. Meanwhile, the cost of therapy is comparable to the prices of the same services in the developed countries. If you are looking for a place where to treat prostate cancer in Moscow, you should pay attention to the clinic of OJSC "Medicine". High-intensity focused ultrasound ablation of the prostate gland is performed here, as well as brachytherapy is used. It is possible to perform laparoscopic operations with the preservation of nerves.
Very often patients undergo prostate cancer diagnostics in Israel and receive therapy in the same country. Modern treatment of prostate cancer in Israel can be obtained at the Rambam Medical Center in Haifa. Here, laparoscopic and robot-assisted operations are performed. In Israel prostate cancer is treated with high-intensity ultrasound ablation and contact radiation therapy.
Prostate cancer treatment in Israel cost depends on the methods used. Usually, therapy is cheaper than in European hospitals. This is one of the main reasons why patients prefer to undergo prostate cancer treatment in Israel. But at the same time, many modern methods are not available here.
The country where it is best to treat prostate cancer is Germany. Here they use the latest methods of remote radiation therapy, which allow minimally affect on healthy tissues during irradiation. This is 3D-conformal therapy and radiotherapy with modulated intensity. Besides, treatment of prostate cancer in Germany can be highly effective even at the stage of generalization of the process, when there are distant metastases. The standard methods of therapy give only 25% of the five-year survival rate for such patients. But in German hospitals modern methods of radionuclide treatment are used. Here, PSMA therapy is used with the isotope lutetium-177. It accumulates in cancer cells and destroys them wherever they are located.
Arranging treatment abroad
If you are looking for treatment of prostate cancer, medical tourism will be the best choice. Doctors of developed countries have succeeded in the treatment of this cancer. You can contact Booking Health for assistance. For many years we have been arranging treatment abroad for patients from dozens of countries around the world.
The main advantages of cooperation with us are:
We will choose the best hospital for you, whose doctors use the most modern methods of prostate cancer treatment and achieve great success in the fight against this disease
We will negotiate with the administration of the hospital and resolve any organizational issues (emergency treatment, wards of increased comfort, special nutrition schemes, residing of relatives in a medical institution, etc.)
You will save up to 70% of the costs that would have been expected in case of an independent trip to Germany
You will receive insurance that covers any unforeseen medical expenses for up to 200 thousand Euros
You will be able to fully concentrate on treatment, and we will take care of its organization
Booking Health employees will provide you with such services as translation of medical documentation, interpretation, visa processing, and transfer from the airport to the hospital.
Choose treatment abroad and you will for sure get the best results!
---
Authors: Dr. Vadim Zhiliuk, Dr. Nadezhda Ivanisova
Read:
Why Booking Health - questions and answers
How to make right decision when choosing the clinic and specialist
7 reasons to trust to the rating of clinics on the Booking Health portal
Booking Health quality standards
Send a request for treatment