Due to the difficulties associated with the organization of treatment in Turkey, Switzerland, South Korea and India, we are not currently processing requests to these regions.
If you are interested in treatment in Germany, please leave a request and our specialists will contact you as soon as possible.
The intensive working rhythm is an integral part of most people's life. We strive to finish the project on time, manage a complicated task or get a promotion. That is why vacation is the only time when we can pay attention to our health. Of course, the perspective of spending these precious days visiting clinics is very unpleasant. Fortunately, it is easy to combine vacation abroad with the preventive examination or treatment. Countries with thousand-year history and culture have been helping tourists with medical issues for many years.
Content
Germany is a mark of quality and treatment result
It is hard to determine what is more attractive in Germany — the sights or the quality of medical care. In the winter, Germany invites travelers to visit the Berlin International Film Festival "Berlinale", the largest festival of art and digital culture "Transmediale" and a traditional carnival which takes place in all German cities simultaneously.
The Alpine Ski World Cup takes place in ski resorts of southern Bavaria in February. There are safe and gentle slopes for beginners and several kilometers long ski runs for the experienced skiers. In addition to freestyle and slalom skiing, vacationers can try their hand at snowboarding, tandem-boarding, bobsled and skating. It is always possible to get a training from the experienced instructor, as you wish.
There are also balneological resorts and thermal springs in the ski areas. It is an effective recovery option after intense physical exertion. Such vacation is excellent for the treatment of chronic diseases, for example, diseases of joints and spine, nervous system pathologies, gynecological disorders, etc. Nutrition courses and special diets will help you to normalize weight and remove toxins from the organism.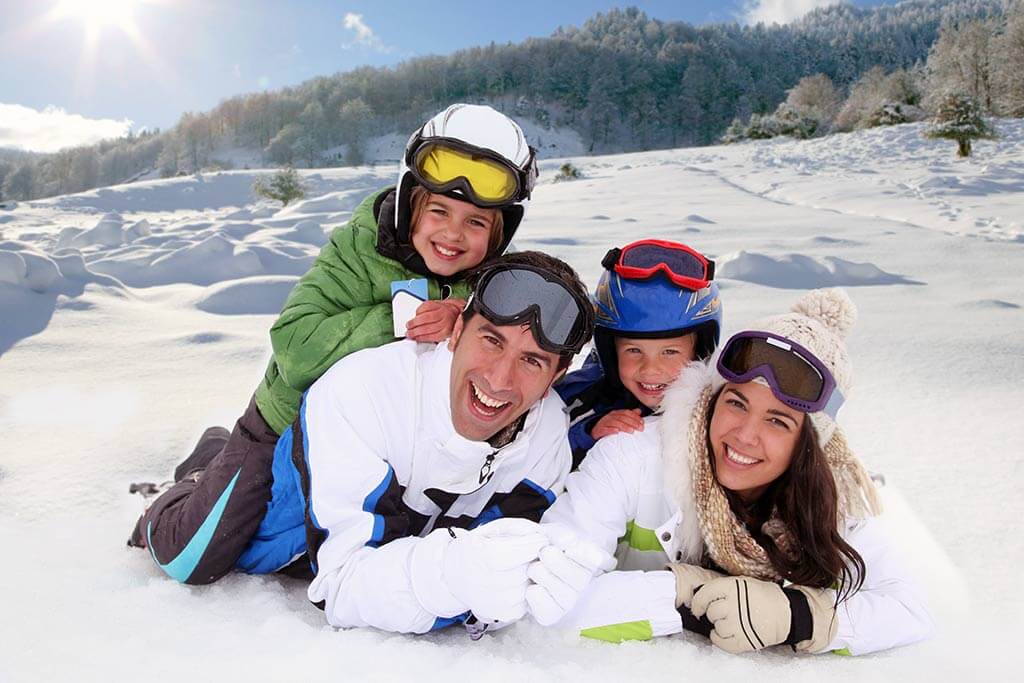 Germany is also well-known for its high-tech medical care. German neurosurgeons perform complex interventions on the brain and spinal cord even in cases when other doctors consider the situation hopeless. Hundreds of thousands of people come to this country every year for joint prosthetics, heart surgery and effective rehabilitation programs after surgical treatment. Provision of medical care for international patients is a significant part of work of large hospitals in Berlin, Cologne, Bonn, Frankfurt and other cities.
Israel means free communication with doctors
The principal difference between winter and summer vacation in Israel is more comfortable climate in cold season, when the air temperature reaches +15-20°. Besides, it is better to visit national nature reserves and Judean desert monasteries in winter, when the hiking is not accompanied by the scorching sun. Such resorts as the national nature reserve and Mount Hermon ski resort welcome visitors during the whole year, but skiing and snowboarding is only possible in winter months.
The main shrines and sights of Israel are available all year round. Ancient Jerusalem with the Church of the Holy Sepulchre, the Wailing Wall, the Baha'i Gardens in Haifa and the city of Nazareth, where Christ lived, are waiting for travelers.
Israel has traditionally been a popular destination of medical tourism for patients from the CIS countries, Europe and Asia. Especially it concerns preventive examinations and treatment of oncological diseases. Tel-Aviv Sourasky Medical Center has been accepting patients of all ages for over 100 years. Center Rambam in the industrial and scientific center of Israel, Haifa, is well-known for its clinical researches. An attractive feature of Israel is the opportunity to communicate with doctors in native language. Israel doctors often attend international medical events, where Hebrew language is rather rare, so almost all of them speak English perfectly.
Plastic and cosmetic surgery in Thailand
Winter vacation in Thailand will be suitable for those who want to escape from cold and snowy weather. Depending on the season, there are only three types of climate, namely hot, dry, and rainy. National parks and tropical nature can be considered a symbol of Thailand. For example, there are a lot of attractions for travelers such as coral reefs in the marine park of Koh Samet Island, an incredible composition of stalactites and stalagmites in the Nam-Tok-Me-Surin Park, a village of elephants in Pattaya, etc.
The traditions and religious customs in Thailand are very unusual for European travelers. Residents of the country profess Buddhism, which is based on peace and goodwill for all living creatures. The atmosphere of Thailand has a beneficial effect on people with neurological diseases, and traditional Thai massage improves the condition of the musculoskeletal system.
Medicine of Thailand is well-known due to the skills of plastic surgeons and cosmetologists. For example, the Preecha Aesthetic Institute performs a sex-change surgery and genital plasty, and the Bumrungrad International Hospital accepts patients with the spine and musculoskeletal system diseases.
The costs of treatment in international hospitals of Thailand are higher than in other Asian clinics, but are much more attractive than the fees for medical services in Europe and the United States. For example, the chin surgery will cost here 700 $, and the eyelids correction will cost 540 $. The high level of medical care is confirmed by the JCI accreditation (Joint Commission International) and 37 clinics have already passed it.
State-of-art treatment for affordable prices in Turkey
Winter vacation in Turkey means comfortable hotel service and sightseeing without any touristic rush. The air temperature ranges from +10° to +25° at this time of year, so only the sturdiest travelers continue visiting beaches. It is better to admire the palaces and mosques of Istanbul, find a delightful souvenir at the Grand Bazaar and enjoy the landscapes of Cappadocia at this time of the year.
Turkey meets thousands of medical tourists during winter months. Workers of medical sphere provide care to international patients with all the responsibility. The International Tourism Association in Istanbul controls the quality of medical services and the conformity of clinics` level with international standards. According to the head of the organization, Emre Ali Kodan, 700 000 international patients visited Turkey in 2017, and this number will only increase in the future.
The specifics of Turkish medicine is a combination of high-quality healthcare with democratic prices and liberal legislation in this area. So, the organ transplantation is allowed here. It is especially important for bone marrow transplantation in patients with blood cancer. Oncology and oncohematology are the most popular medical destinations in Turkey. At the same time, the costs of bone marrow transplantation are quite acceptable in comparison to the costs in other countries. The price of the intervention starts from 35 000 $.
Turkish clinics offer effective cosmetic procedures, for example, hair transplantation using the FUE method. Visitor's comfort always comes first and the patient can be constantly accompanied by coordinator, if necessary.
South Korea is the leader in the medical equipment production
South Korea is becoming more and more popular destination for medical tourism. According to Bloomberg, it already ranks the 4th place regarding the healthcare system quality among Asian countries. As predicted, in 2020 the country will accept for treatment about 1 million of people.
South Korea offers the tourists endless sandy beaches of Jeju Island, which are located near Hallasan National Park. Skiers and snowboarders will enjoy the South Korean Alps, where the skiing season lasts until April. Interested in ancient culture people will enjoy Seoul, where Gyeongbokgung Palace, which was built in 1935, is located.
South Korea is the motherland of Samsung, LG and Hyundai — developers and suppliers of specialized medical equipment. It is not surprising that the hospitals are equipped with the latest models of tomographs, robotic systems and equipment for orthopedic rehabilitation. Doctors, in their turn, continuously improve skills in order to be able to work with the upgraded equipment.
The price policy of South Korea hospitals is quite attractive. The price for a basic check-up starts from 440 $, and the extended check-up costs 740-1240 $. Large medical institutions have to be compulsory accredited according to the international standard JCI (Joint Commission International).
Making the right choice among multiple options
Planning the winter vacation and treatment abroad is associated with only one significant problem, namely, the problem of choosing the country and the most suitable clinic or resort. Of course, you can take advantage of your friends' experience, if any of them have already combined vacation with a treatment. You will get a lot of practical information and valuable pieces of advice regarding organization of a trip. Another way is to choose а suitable variant exactly for you with the help of professionals in this area
The medical tourism operator Booking Health has been the leader in this industry for more than 15 years. The company annually helps thousands of people to spend their vacation with health benefits. The work of Booking Health fully complies with international standards. This is confirmed by the ISO 9001:2015 quality control certificate in medical tourism area and hundreds of reviews from our patients.</p>
Specialists of Booking Health will help you with the following affairs:
To choose travel destination
To choose a health resort or a clinic, and even a particular physician
To organize a trip on suitable dates
To issue an invitation for treatment to get а visa;
To translate medical reports and check-up results into the required language and vice versa, into your native language
To organize а transfer from the airport to the resort or the clinic
To use the services of interpreter or personal medical coordinator
To organize an excursion program, outdoor activities, shopping or another leisure activities, as you wish
We will be happy to help you in organizing pleasant rest from your everyday life with maximum benefits for your health. Leave your request on the official web-site of the company Booking Health, and our specialist will contact you on the same day to discuss details of the trip.
Choose treatment abroad and you will for sure get the best results!
---
Authors: Dr. Vadim Zhiliuk, Dr. Sergey Pashchenko
Read:
Why Booking Health - questions and answers
How to make right decision when choosing the clinic and specialist
7 reasons to trust to the rating of clinics on the Booking Health portal
Booking Health quality standards
Send a request for treatment