Due to the difficulties associated with the organization of treatment in Turkey, Switzerland, South Korea and India, we are not currently processing requests to these regions.
If you are interested in treatment in Germany, please leave a request and our specialists will contact you as soon as possible.
Dermatological rehabilitation is a range of therapeutic and preventive measures aimed at restoring the skin.
It can be required after:
Skin diseases
Plastic surgery
Complicated cosmetic procedures
Burns and traumatic skin injuries
Radiation therapy
Surgery related to the disorders of skin integrity, especially in open areas of the body
The main goal of dermatological rehabilitation is the improvement of patient's appearance, elimination of psychological discomfort and his/her social adaptation.
Dermatological rehabilitation involves the following measures which are aimed at:
Restoration of skin integrity
Normalisation of skin appearance after the treatment of dermatological diseases
Correction of improperly performed cosmetic procedures or other manipulations that have caused aesthetic defects
Alignment of skin colour and relief after eliminating morphological elements
Accelerated recovery of the skin after operations, injuries, burns
Dermatological rehabilitation is widely used after surgical interventions associated with extensive skin trauma. It has been proved that dermatological rehabilitation preceding the surgery can significantly reduce the duration of the postoperative period that is quite unfavourable for the patient.
In this case, the measures aim to:
Quickly restore tissue function
Reduce cicatricial changes
Reduce postoperative tissue infiltration
Normalize lymph flow
Improve microcirculation
Accelerate resorption of hematomas (blood clotting in the tissues)
Eliminate ecchymoses (small subcutaneous hemorrhages with obscure edges)
Accelerate regeneration and epithelization of the postoperative wound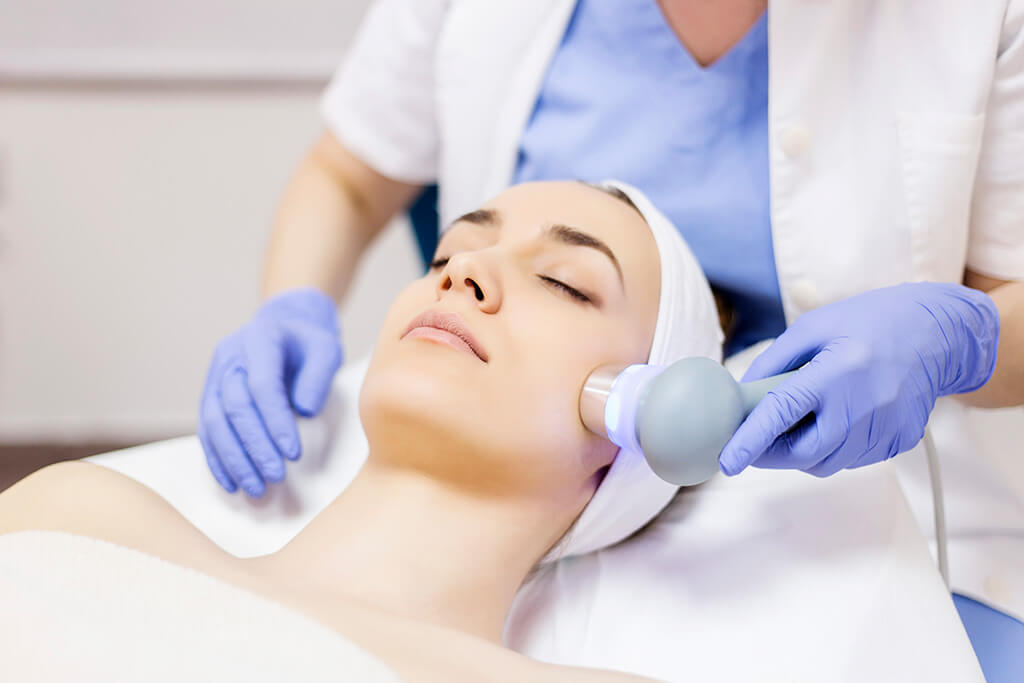 German hospitals prescribe a complex of necessary rehabilitative procedures for each patient individually. There the latest techniques are used, aimed at the restoration of all functions and aesthetic appearance of the skin.
These can be:
Intradermal injection of drugs
Cosmetic procedures
Massage
External use of drugs
Physiotherapy
Altitude chamber
Cosmetic masks
Peelings
Salt baths
Rejuvenating procedures
Mud treatment
Cryotherapy (exposure to critically low temperature)
The high quality dermatological rehabilitation at German hospitals provides an opportunity to significantly reduce the period of skin regeneration, to accelerate patient's social adaptation, to prevent possible complications related to thinning of the skin or growth of scars. There the latest medical advances are used. The rehabilitation goes without pain, discomfort, as well as in the conditions of the best possible physical and psychological comfort.
Use Booking Health to choose one of the best hospitals for a full recovery. You will be satisfied by both the recovery and the aesthetic look of your healing process. On our site you can find up-to-date information about treatment programmes in different hospitals abroad, as well as their cost.
Using the online platform you can:
Get actual prices of medical services at European hospitals. We have direct contracts with medical institutions which enable you to have access to the cost.
Choose a suitable rehabilitation programme at the most affordable price. You can either compare prices on your own or make a request and our specialist will select the hospital with equally beneficial costs.
Secure yourself against all risks, unforeseen situations and unplanned medical expenses.
Solve all household and organisational issues (translation of medical records, visa, flight to the country, transfer from the airport to the rehabilitation centre, hospital, organisation of treatment at the hospital).
Thanks to our service you can not only save, but also get rid of all the extra worries, having the opportunity to focus exclusively on restoring health or appearance.
Choose treatment abroad and you will for sure get the best results!
---
Authors: Dr. Nadezhda Ivanisova, Dr. Sergey Pashchenko
Read:
Why Booking Health - questions and answers
How to make right decision when choosing the clinic and specialist
7 reasons to trust to the rating of clinics on the Booking Health portal
Booking Health quality standards
Send a request for treatment