Due to the difficulties associated with the organization of treatment in Turkey, Switzerland, South Korea and India, we are not currently processing requests to these regions.
If you are interested in treatment in Germany, please leave a request and our specialists will contact you as soon as possible.
There are numerous people who are not satisfied with the state of healthcare in their own country and so they go in search of better medical services abroad. German hospitals have ranked among the best in the world. With lots of funds invested into the healthcare system here, this ensures that the most effective, most progressive and high-tech therapeutic techniques are administered. But, arranging treatment beyond the borders of your home country can be challenging for anyone who hasn't used such services before.
Content
Stages of arrangement treatment in Germany
Conventionally, the process of organising treatment in Germany can be separated into several stages. Here's what you need to do if you want to travel abroad for a course of therapy:
Choose a hospital. You are required to choose a medical facility where you can get quality treatment. For many patients, the price of diagnostic and therapeutic services is an important factor. You can use the free BookingHealth service to do that. You can select the best hospital that meets all your needs (quality of medical services, prices, geographical location) with its help.
Reference to the hospital means you will need to talk to the head doctor or his secretary. It is necessary to agree on all the details of treatment and your stay at the hospital. Then, you need to get their invitation and thereafter will you be able to apply for a visa.
Collection of documents. You need to collect all the necessary documents for the trip to Germany in order to undergo treatment. In addition to visas and passports, you cannot forget about medical records. You can take the data of diagnostic studies that took place before with you, i.e. all your previous medical history. All medical documentation must be translated into German.
Translation/Interpretation. You will have to find a person who will interpret all the information orally and in the written form. It's hard to find an interpreter who does written contracts, as this person must stay with you when you get to the hospital.
Flight. A patient must be present at the hospital on the day appointed which means the tickets have to be booked in advance. Once in Germany, you will have to find a transfer from the airport to the hospital where you will be getting treatment. Sometimes, it's also necessary to book a hotel if treatment is on an outpatient basis or if you have somebody accompanying you.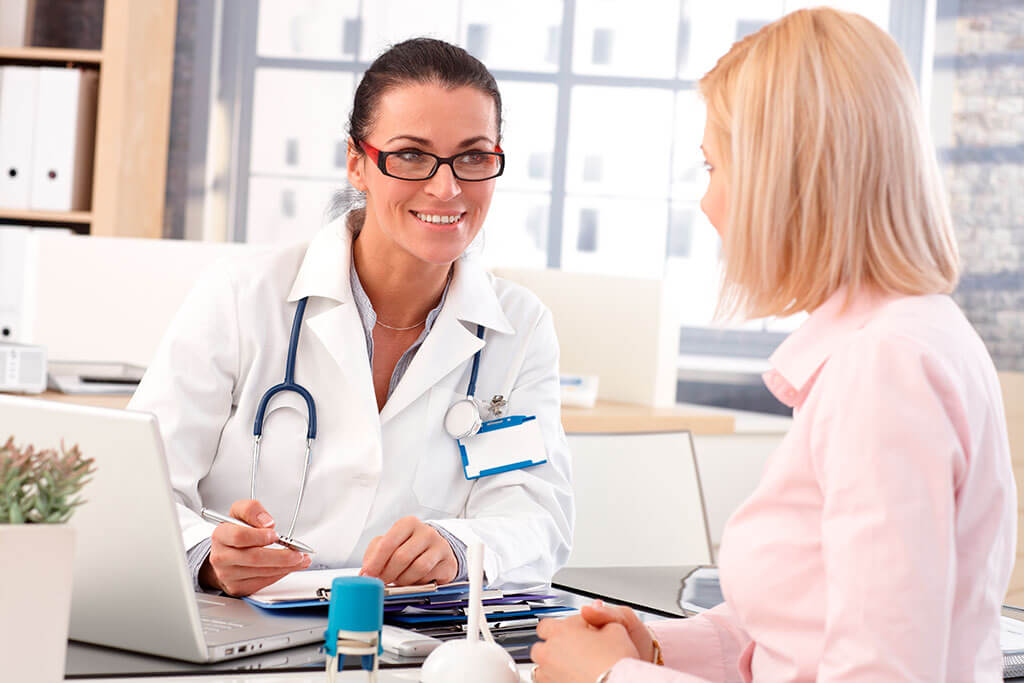 What hospital to choose?
There is a huge number of hospitals in Germany with a wide profile and medical centres of narrow specialization. The choice of a medical institution depends on the diagnosis of the patient or his complaints. Some clinics specialise in surgical interventions, others treat children, third ones can offer rehabilitation, and the fourth are engaged in reproductive medicine and so on.
Here are a few clinics that are very popular both among Germans and foreign patients:
Halle University Hospital includes a number of specialized institutes and departments. Here they have the most innovative methods of treatment of various diseases. More than 150,000 patients are treated annually in this hospital. In recent years, the hospital has significantly expanded through the construction of new buildings, and continues to expand to accommodate all patients in need of quality medical care.
Heidelberg University Hospital is one of the oldest German hospitals. It specialises in the treatment of oncological and cardiological diseases. This medical facility has a good reputation all over the world thanks to the use of the most advanced achievements in healthcare as well as in the diagnostic and treatment process.
Hannover Medical School (MHH)​ is one of the leading places among German University hospitals. High-precision diagnostics and high-quality treatment of various diseases, including severe ones, are carried out here. The hospital conducts medical research aimed at finding new, more effective methods of restoring patients' health.
Help with arranging treatment abroad
If you do not know how, or do not want to or do not have time to organize treatment in Germany, you can delegate this task to the staff of Booking Health service.
In this case we will help you to:
Choose a hospital
Prepare all necessary documents, issue a visa
Book flights
Get from the airport to the hospital or hotel
Provide an interpreter.
Cooperation with Booking Health service has a number of benefits:
A chance to save on treatment and diagnosis due to the competent optimization of the therapeutic program.
Solving all organizational issues.
Provision of insurance for the amount of 200 Thousand Euros, covering all unforeseen medical expenses. Insurance lasts 48 months after the completion of the treatment course.
Possibility of urgent treatment in German hospitals.
Full transparency of financial relationships (the cost of all medical and diagnostic programs is detailed to the smallest).
Receiving free consultations of the attending physician within 3 months after completion of the therapeutic course.
Please, do refer to our service if you need help in the selection of a hospital. Just leave a request on our web site and we will choose the best suitable hospital for you no later than 24 hours after you leave a request.
Choose treatment abroad and you will for sure get the best results!
---
Authors: Dr. Vadim Zhiliuk, Dr. Nadezhda Ivanisova
Read:
Why Booking Health - questions and answers
How to make right decision when choosing the clinic and specialist
7 reasons to trust to the rating of clinics on the Booking Health portal
Booking Health quality standards
Send a request for treatment