Due to the difficulties associated with the organization of treatment in Turkey, Switzerland, South Korea and India, we are not currently processing requests to these regions.
If you are interested in treatment in Germany, please leave a request and our specialists will contact you as soon as possible.
The expression "German quality" is known worldwide as an indicator of high standards. Everything in this country is done in the best possible way. It's not just about cars or household appliances. People with the most complex diseases, namely, cardiological, oncological, neurological, and other ones are successfully treated here. Annually, thousands of patients visit German clinics in order to receive high quality medical services.
Content
Why is treatment in Germany so effective?
There are several reasons why doctors in German clinics achieve better results, compared to medical institutions in the other countries:
Training of doctors. German Doctors receive an excellent education. The best specialists from all over the world come here for practicing in reputable clinics. Therefore, doctors' qualification is much higher than in most other countries.
The technical equipment in clinics. Each large hospital has expensive medical equipment. Most institutions in other countries can only envy. This gives possibility to perform accurate diagnostics and plan successful treatment. Ultramodern operations are also carried out with its help.
The latest treatment methods. Doctors in Germany successfully apply treatment techniques which are not implemented in the clinical practice of other countries yet. Own therapeutic techniques are developed here. Medical achievements of other countries are also timely implemented in German hospitals.
The latest treatment methods
Many diseases require high-tech medical care. The following techniques are used in Germany:
Robot-assisted operations. Surgical interventions are performed by a robot-surgeon. A doctor guides it with a special remote controller. Such operations are less traumatic, because the human factor is excluded. The "hand" of a robot will never falter. Cuts are perfectly straight and thin. The volume of blood loss is decreased. The rehabilitation period is improved, the risk of complications is reduced, the patient's recovery period is accelerated.
Radiosurgery. Nowadays, tumors, aneurysms, arteriovenous malformations are removed without a scalpel. Malformations in lungs and brain could be removed with the help of radiosurgical techniques. This is a painless and quick procedure. A person can drive a car and go to work the next day after the radiosurgical removal of the brain tumor.
Radionuclide medicine. Clinical trials with radioisotopes which are accumulated in particular tissues are carried out in Germany. This is especially important for identifying and destroying tumor metastases. During the examination, metastases accumulate special substances, which emit radiation and destroy cancer cells.
Cardiac surgery. Complex heart surgeries are performed in German clinics. Moreover, they are often performed even without opening the chest. Access is provided through the blood vessels of the lower limbs. The operations with thoracoscopic access are also performed in the same way. Such interventions are less traumatic and do not require long-term rehabilitation.
Matrix-induced chondrogenesis. Damaged cartilages of the joints cannot be restored. But everything changes if German doctors take up the case. They take the patient's cartilage cells, grow a full-fledged cartilage of a necessary shape and implant it inside the knee joint. As a result, the cartilage surface defect is compensated.
Hospitals and costs of treatment
In Germany, you can undergo treatment in large university hospitals, academic clinics and small specialized praxis. The choice of the healthcare facility depends, first of all, on the diagnosis and the age of the patient.
Leading German multidisciplinary hospitals are:
The cost of the medical program depends on the chosen hospital, the patient's age, diagnosis and treatment method. Estimated costs of treatment for widespread pathologies are as follows:
To receive information about the cost of treatment exactly in your case, leave your request at the Booking Health website.
How to choose a hospital and come for treatment to Germany?
Booking Health is the medical tourism operator that has been organizing treatment of people from 75 countries in the world's leading hospitals for 16 years. Compliance of the quality of the company's work with high international standards is confirmed by the prestigious ISO 9001: 2015 certificate.
Booking Health offers help in such important aspects:
Choosing the right hospital based on the annual qualification profile
Establishing communication directly with your physician
Preparing medical program in advance, without repeating previous examinations
Providing favorable costs, without overpricing and additional fees for foreign patients (saving up to 50%)
Booking the appointment on the necessary date
Monitoring all stages of the treatment program
Help in buying and forwarding of medicines
Communication with the hospital after treatment completion
Control of invoices and return of unspent funds
Organization of follow-up examinations, if necessary
Offering service of the highest level: booking hotels and plane tickets, transfer organization
Services of interpreter and personal medical coordinator
To start planning your treatment, please, leave the request on the website of Booking Health. Our patient case manager or medical advisor will contact you the same day to discuss all the details. Aim of our work is to help you in improving and maintaining your health.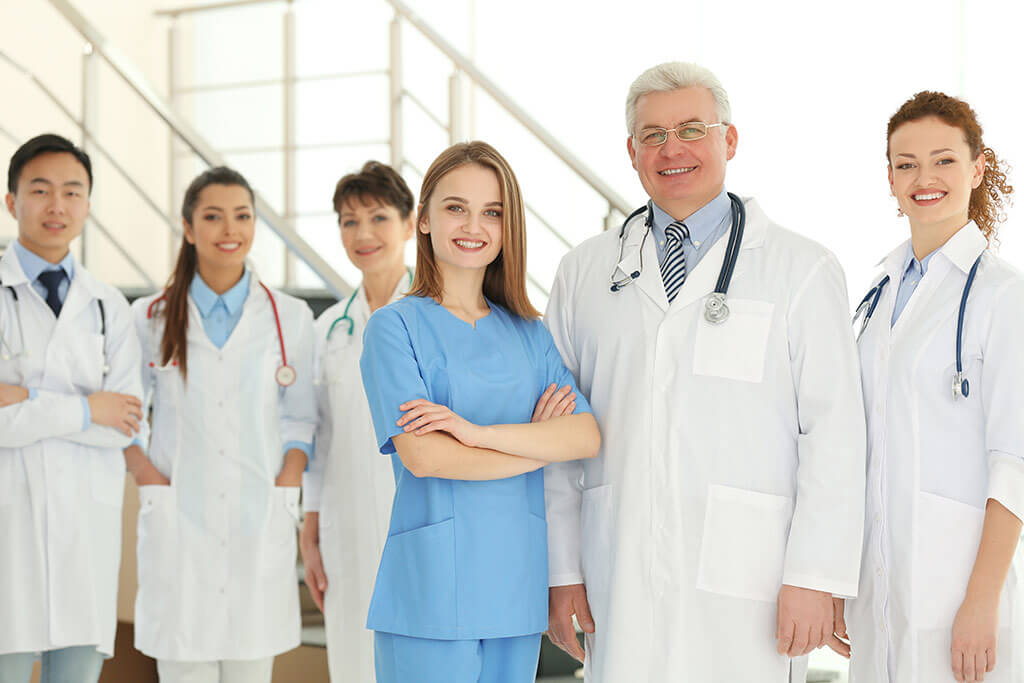 Choose treatment abroad and you will for sure get the best results!
---
Authors: Dr. Vadim Zhiliuk, Dr. Nadezhda Ivanisova
Sources:
Read:
Why Booking Health - questions and answers
How to make right decision when choosing the clinic and specialist
7 reasons to trust to the rating of clinics on the Booking Health portal
Booking Health quality standards
Send a request for treatment