Due to the difficulties associated with the organization of treatment in Turkey, Switzerland, South Korea and India, we are not currently processing requests to these regions.
If you are interested in treatment in Germany, please leave a request and our specialists will contact you as soon as possible.
Oncology is a rapidly developing and sometimes complex branch of medicine. As cancer is more successfully treated in hospitals where advanced research is conducted, treatment in Germany is gaining in popularity. Medical tourists from all over the world come here to get proper help. The question is, which hospital should you choose with the best chance of fighting cancer?
BookingHealth specialists have compiled for you a list of TOP-5 cancer hospitals in Germany.
Content:
Helios Hospital Berlin-Buch
The Helios Hospital Berlin-Buch is a multidisciplinary medical institution with more than 70 departments, laboratories and centers. The main activity of the specialists is the treatment of blood cancer and solid malignant tumors in adults and children. The extensive clinical experience of doctors, the availability of innovative equipment, as well as classical and alternative methods of treatment allow specialists to accept a large number of patients for treatment and demonstrate excellent rates of success in the treatment of cancer annually. So, in 2019, the hospital treated more than 1,500 patients with soft tissue cancer, more than 550 patients with thyroid cancer and more than 500 patients with breast cancer.
The hospital includes the Research Center for Oncological Hyperthermia, whose specialists study the effect of high temperatures on various types of cancer. Local, regional and general hyperthermia is used for various types of cancer, especially at the stage of metastasis.
The main departments of the hospital:
Department of Hematology and Bone Marrow Transplantation, headed by prof. Dr. med. Bertram Glass is considered one of the best specialist departments in Europe. The department's specialists develop new protocols for the treatment of leukemia, participate in clinical trials, and perform more than 200 bone marrow transplants annually.
The Department of Urology accepts for treatment of men with benign and malignant diseases of the genitourinary system.
Charite University Hospital Berlin
Charite University Hospital Berlin is one of the best medical clinics in Germany. The hospital offers treatment for any disease, and oncology is one of its main areas. The most modern cancer treatments not used in other countries are available here. There are methods of therapy that can extend the life of a patient for several years, even with the fourth stage of oncological pathology.
In this hospital, complex operations are performed. They are performed by surgeons of various specialties, depending on the location of the cancer.
Here are some of the departments that work at the Charite Clinic and specialize in cancer treatment:
The Charite University Hospital is a large medical institution that annually serves over a million patients from all over the world. Therefore, this clinic has a bed for every patient who needs the services of the best doctors in Germany for cancer treatment.
University Hospital of Ludwig Maximilian University of Munich
University Hospital of Ludwig Maximilian University of Munich is considered one of the best medical institutions in Germany. This institution offers the best cancer treatment technologies available today. Comprehensive Cancer Center Munich deals with treatment of oncological pathologies. 150,000 patients are treated here annually.
The Oncology Center has established close interdisciplinary cooperation between doctors of various specialties, which allows each patient to receive comprehensive medical care. An important role here is assigned to such auxiliary areas of oncology as palliative medicine and psycho-oncology. Self-help groups are also organized.
Clinic departments providing quality treatment for various types of cancer:
The University Hospital of Munich uses the latest radiation therapy methods such as brachytherapy, intensity modulated radiation therapy. New stereotactic surgeries are used to treat the central nervous system and pathologies. It is not only Cyber Knife and Gamma Knife, but also proton therapy. Robotic surgical procedures are used for operations on the pelvic organs and the abdominal cavity.
University Hospital Heidelberg
Oncology is one of the key focuses of the University Hospital Heidelberg. In research institutes, a lot of research is carried out in order to find new, more effective methods and schemes for the treatment of cancer of various localizations. The medical institution is ahead of many high-tech branches of medicine and is rightfully considered one of the best clinics in Germany for treatment.
Heidelberg National Cancer Centre also functions at this institution. It works closely with the German Cancer Research Centre and the German Cancer Organization.
Patients with tumors are successfully treated here:
Cancer of the urinary system
Skin tumors
Cancer of the ENT organs
Neuromuscular diseases
Lymphomas
Soft tissue sarcomas
Breast and female genital cancer
Tumors of thoracic localization
Gastrointestinal tract structures cancer
Both adults and children can get treatment here. The Department of the Pediatric Oncology, Haematology and Immunology functions here together with the Centre of the Ion-Beam Therapy and the Department of the Nuclear Medicine.
University Hospital Carl Gustav Carus Dresden
University Hospital Carl Gustav Carus Dresden is considered one of the most affluent, which means that all the technological possibilities for the treatment of various diseases, including cancer, are available here. The hospital is one of the top three cancer hospitals in Germany. The institution works closely with the Dresden Cancer Center. Patients in the hospital receive only quality treatment and care.
This university clinic carries out the latest surgeries for oncological pathologies. Physicians from different departments also work closely together to ensure quality, individualized care for each patient. The therapy regimen depends on the clinical situation.
Here, cancer is treated in different departments, depending on the location of the tumor. There are a few of these that focus on the treatment of malformations:
Surgical interventions are carried out using both minimally invasive techniques and using open access. However, doctors always prefer the least traumatic therapies.
University Hospital Frankfurt am Main
New cancer treatments are constantly being developed and implemented at the University Hospital Frankfurt am Main.
The Tumor Center employs doctors who diagnose and treat:
Malignant hematological diseases
Dermatological neoplasms
Head and neck tumors
Cancer of the breast and reproductive organs in women
Cancer of internal organs (gastrointestinal oncology)
Malignant neoplasms in children
Urogenital tumors in men
Malignant diseases of the central nervous system
The hospital uses the most advanced modern trends in surgery, radiation therapy, chemotherapy. Immunotherapy and cancer therapy are also applied.
One of the best is the Department of Radiotherapy and Oncology in the country is found at the clinic. The Department of Nuclear Medicine here, where modern methods of diagnostics and treatment of prostate cancer, thyroid cancer, and bone cancer are used.
Organization of treatment in Germany
Many middle- and high-income people living in countries with poorly developed healthcare systems prefer to be treated in Germany. It is here that the patient has a good, if not a high chance of overcoming a serious illness.
The cost of high-tech treatment of certain cancer types in German hospitals:
However, the organization of cancer treatment in Germany often presents certain difficulties for the patient, as he / she needs:
Choose a hospital
Communicate with its administration and communicate in German - first in writing and then orally.
Apply for a visa
Translate all medical documentation into German
Hotel search in Germany for an accompanying person
Look for an interpreter in Germany to be able to communicate with the administration and staff of the clinic.
All this takes too much time and cost. However, all organizational issues are easy to resolve if you contact Booking Health for help.
Our managers are going to:
Choose the best clinic
In the near future, arrange a visit to the doctor
We provide translation of medical documents and interpretation services for communication with German specialists.
Apply for a visa
Booking air tickets
We will meet you at the airport in Germany and take you to the clinic
Help save up to 70% of all medical expenses
You will also receive insurance for up to 200 thousand euros against any unforeseen medical expenses. Therefore, the initially agreed cost of diagnostics and treatment will remain unchanged even in the event of complications.
Contact Booking Health for help in organizing cancer treatment in a German clinic. To do this, you just need to apply on the website. Fill in your contact details and reason for treatment. Our specialist will contact you within a few hours.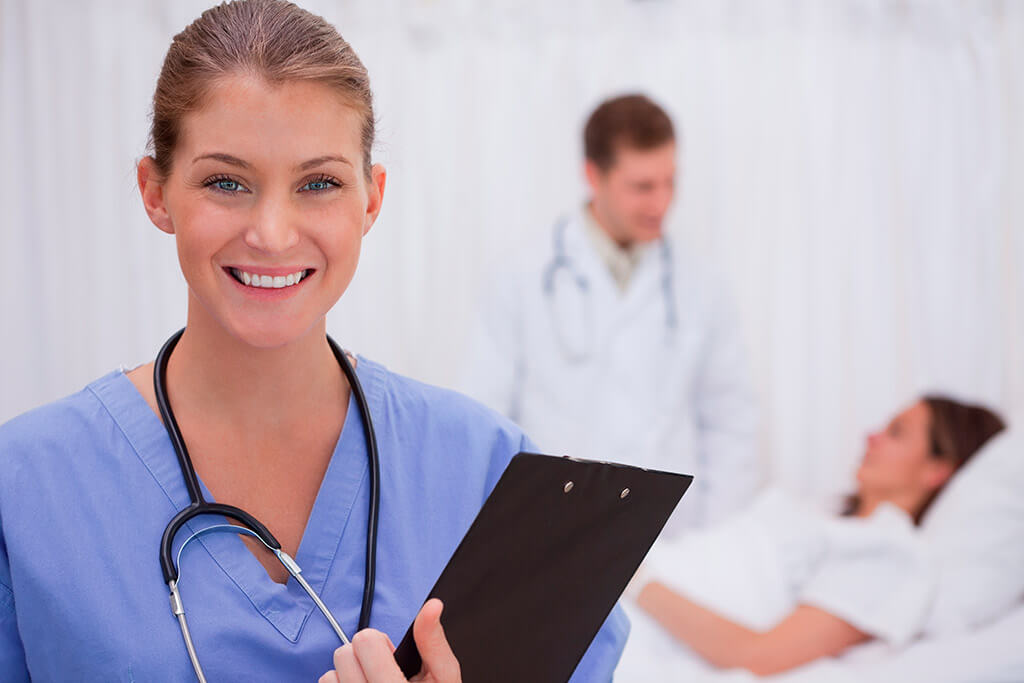 Choose treatment abroad and you will get the best results surely!
---
Authors: Dr. Nadezhda Ivanisova, Dr. Farrukh Ahmed
Read:
Why Booking Health - questions and answers
How to make right decision when choosing the clinic and specialist
7 reasons to trust to the rating of clinics on the Booking Health portal
Booking Health quality standards
Send a request for treatment