Due to the difficulties associated with the organization of treatment in Turkey, Switzerland, South Korea and India, we are not currently processing requests to these regions.
If you are interested in treatment in Germany, please leave a request and our specialists will contact you as soon as possible.
A few decades ago a diagnose of "cancer" sounded like a death sentence. Today, many oncologic diseases can be successfully cured thanks to the rapid development of healthcare. Medical science in prosperous countries like Germany have succeeded in this area most of all.
Content
Approximate cost of cancer treatment in Germany
Payment will be made at the hospital upon arrival. When booking through the Booking Health portal, your savings will be up to 50%. Insurance against cost increase.
You can receive highly-qualified medical help in various specialised hospitals in this country.
Benefits of oncological diseases treatment in Germany
The quality of cancer treatment in such countries where the healthcare system is poorly financed remains at a low level. It's no surprise that the death of patients with cancer is also very high. This picture is completely different in Germany. People live with cancer for years and are afforded treatment from time to time. Many patients with cancer live to the old age and die because of reasons that have no connection to oncology.
Certain oncologic pathologies can be completely cured in Germany. Normally, if there is no recurrence within 5 years after the treatment, it means, a patient was cured. It is much easier to cure malignant oncologic diseases in the early stages, before the tutor has spread and there is no metastases.
Key benefits of cancer treatment in Germany are:
Availability of modern equipment. Here the most innovative directions in oncology are used. The latest types of surgeries, effective and safe methods of radiotherapy, the latest achievements in the field of pharmacotherapy of cancer are also applied. Therefore, the results of treatment are much better than in many other countries.
Highly qualified doctors. German specialists in the medical field are highly educated with a focus on specific areas of disease.In addition, the best doctors from all over the world come here, because there are unlimited opportunities for their professional growth. Skilled qualification and extensive experience in fighting oncologic diseases enable doctors to achieve outstanding results in the treatment of patients.
Availability of the latest healthcare technologies. Oncology is a high-tech branch of healthcare. It is constantly developing and at a fast rate. New methods of treating cancer are always being used in Germany, and the methods of therapy developed in other highly developed countries are being introduced. In countries with poorly developed medicine, new methods of cancer treatment are usually not implemented for economic reasons, so patients have to go to Germany to receive high-tech healthcare.
Wide diagnostic capabilities. Most hospitals in Germany are equipped with the cutting-edge diagnostic equipment. Accurate, informative instrumental and laboratory studies are conducted here. A qualitative diagnosis of cancer and the extent of its spread in the body is a key to quality treatment.
Well-tolerated treatment. Cancer therapy is not always well tolerated by patients. A long recovery is necessary after surgical treatment. Radiation and chemotherapy are often accompanied by severe side effects. In Germany, doctors are concerned not only with the result of treatment, but also its tolerance, as well as safety. Therefore, effective methods of anaesthesia are used during postoperative period; the side effects of drugs are stopped with the help of additional drugs. After the treatment of cancer, you can undergo rehabilitation, aimed at restoring the basic functions of the body and improving the quality of patient's life.
Names of specialised oncologic hospitals in Germany
It is possible to obtain qualitative diagnostics and treatment of the oncologic process in many German healthcare facilities. The choice of a medical institution is determined by the location of the neoplasm, the stage of the pathological process, the age of the patient along with other criteria.
Here are some examples of hospitals that specialise in the treatment of oncology:
Frankfurt University Oncologic Centre is a part of the Goethe University Hospital in Frankfurt am Main. Here they treat almost all the types of cancer. Oncologic Centre closely cooperates with other departments of Frankfurt University.
For example:
Also, Goethe Hospital is engaged in the treatment of neuro-oncological diseases, head and neck tumours. Important areas of the Centre's work are oncohematology and paediatric oncology.
Helios Hospital Berlin-Buch is part of the Charite Medical Complex, which is one of the best healthcare facilities around the world. The hospital has certification of the German Cancer Society and admits patients with different cancer types. The specialized Cancer Center Berlin-Buch works on the basis of the Department of Oncology and Palliative Care. The head of the department, PD Dr. med Peter Reichardt, is a member of American and European Societies of Clinical Oncology (ASCO and ESMO), Connective Tissue Oncology Society (CTOS), German Cancer Society, German Society of Hematology and Oncology (DGHO), and other professional societies and associations.
In addition to multidisciplinary medical services in the Department of Oncology and Palliative Care, specialized departments of the hospital also admit cancer patients:
University Hospital Aachen (RWTH Aachen) includes Euregionales comprehensive Cancer Center Aachen. ECCA includes nine separate departments which specialise in the oncologic diseases of certain groups and locations. Interdisciplinary cooperation of cancer center representatives ensures the highest possible quality of diagnosis and treatment of cancer in this clinic.
Other departments of the University Clinic Aachen help to fight cancer as well:
Munich Multidisciplinary Cancer Centre is a part of Ludwig Maximilian University (LMU). Here the most innovative directions for treatment of different groups of oncologic diseases are implemented. Clinical researches are being held at the University Hospital and their successful results are being used in the general treatment practice.
Not only basic, but also supportive treatment for cancer patients is carried out here. Great attention is paid to the tolerance of therapy and the quality of patient's life after it is completed.
There are such departments in the hospital:
Surgeries for cancer treatment are also done in the other departments. It depends on the tumour location where the surgery is going to be held.
How to choose the oncologic centre?
Use the free online service Booking Health to choose a cancer treatment hospital in Germany. Here you can see the real programmes of diagnostic and therapy in different medical centres.
Booking Health company undertakes the organisation of cancer treatment in specialised oncologic hospitals. The range of services include:
Selection of the hospital
Optimisation of the treatment and diagnostics cost
Arrangement of treatment in the hospital
Providing an interpreter for oral (communication with doctors) and written (medical documents) translation
Assistance in obtaining a visa, booking airline tickets, hotels
Transfer from the airport to the hospital
At your request, we can arrange urgent treatment in one of the cancer centres in Germany. The cost of the therapeutic program, which is stipulated in advance, will not change, because all the extra costs, if any, will be covered by the Booking Health insurance. Using the services of our company, you no longer have to pay additional insurance fees, and it can be up to 50% of the total price of the programme.
Thus, with the help of Booking Health online-service you save money, your energy, and most importantly - time that is vital for cancer treatment. Leave an application on our web site so that our service manager helps you choose the optimal curative programme in one of the best German hospitals.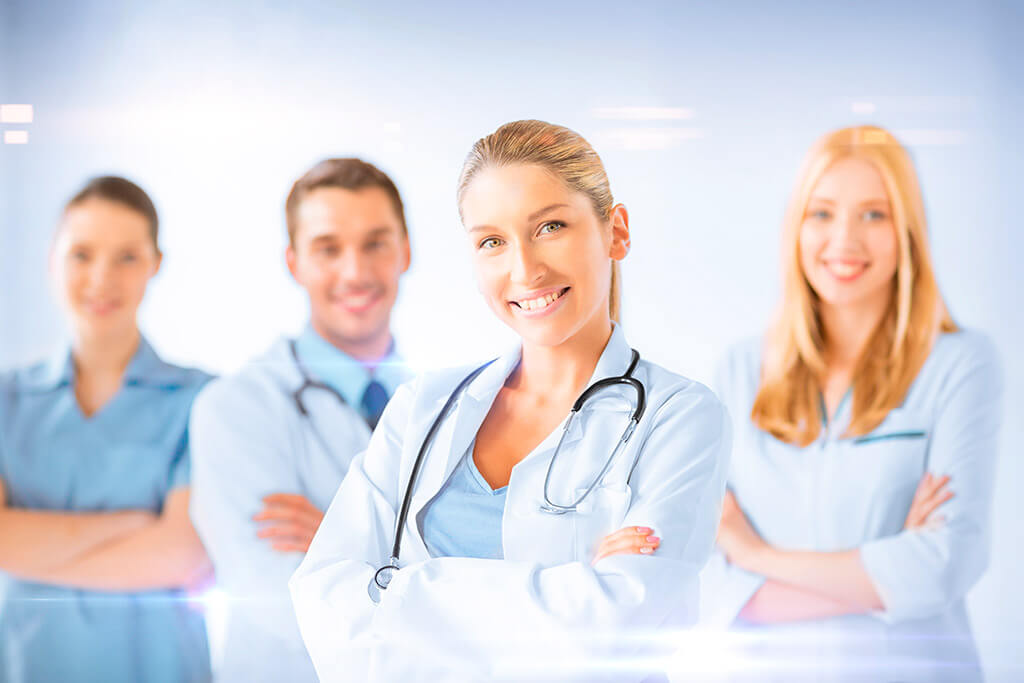 Choose treatment abroad and you will for sure get the best results!
---
Authors: Dr. Nadezhda Ivanisova, Dr. Sergey Pashchenko
Read:
Why Booking Health - questions and answers
How to make right decision when choosing the clinic and specialist
7 reasons to trust to the rating of clinics on the Booking Health portal
Booking Health quality standards
Send a request for treatment