Due to the difficulties associated with the organization of treatment in Turkey, Switzerland, South Korea and India, we are not currently processing requests to these regions.
If you are interested in treatment in Germany, please leave a request and our specialists will contact you as soon as possible.
There are various reasons why people visit plastic surgery or aesthetic clinics. It can be a change in appearance after a trauma, a desire to find more correct or symmetrical facial features, change one's body, correct congenital developmental anomalies. In any case, the choice of operation and the hospital location should be approached very carefully, since the final result depends on the experience of the doctor.
Content
Benefits of plastic surgery in Germany
According to statistics, more than 40% of Hollywood stars visit aesthetic surgery clinics located on German territory. Perhaps this is an indicator of the trusted workmanship of German specialists, because surely these famous celebs can afford plastic surgeons' in the USA as well.
The main advantages of plastic surgery in Germany are:
Reconstructive surgery. In Germany, various surgical interventions aimed at eliminating cosmetic defects are carried out. This area of ​​plastic surgery is constantly developing, modern technologies and developments are being used to correct abnormalities of development and other defects. Today, Germany is one of the leading countries in the field of reconstructive surgery.
High level of service. It is a norm, that patients experience comfortable conditions for their post-operative stay in German hospitals. Patients are provided with the calm, serene wards and are offered a menu depending on the patient's condition and his/her wish.
Qualified specialists. Doctors practicing plastic and reconstructive surgeries are competent with much experience in this field of medicine. Accuracy and pedantry of doctors during operations ensure that the desired result is received without risk of complications. Medical assistance is timely, ensuring that patients are at ease.
Examination and extent of the operation according to the indications. Poor-quality plastic surgery is equated to a charge of bodily injury in Germany. The situation is changed only by the patient's voluntary consent to intervene. The doctor will never ignore the obvious contraindications to plastic surgery - the patient's health is a priority, and not personal benefit.
Use of stem cells and autologous tissues. These technologies are applied to enlargen certain body parts. Modern surgical techniques are used in the process. Benefits of such an approach are obvious, as the risk of rejection, allergic reaction to the transplant is reduced , and the part of the body that has been corrected retains its properties in a non-operated form. This allows you to achieve the most natural result.
Surgeries on an outpatient basis. Certain surgical interventions are done on an outpatient basis which allows a person to go home right after the treatment. This impacts the cost of intervention as well:ie, the general cost of healthcare services is significantly reduced.
Computed modelling (engineering). Use of the preliminary computed appearance modelling in Germany helps to predict the result of intervention as well as to specify the requirements of the patient before the operation. The latest system use 3D modelling.
Cost effective. There are also interventions which a require aesthetic surgery along with the reconstructive surgeries. Thus, mammoplasty in the classic case has many negative consequences: scars on the chest and the inability to feed a baby. The modern approach to mammoplasty by German doctors is to increase the bust in such a way that the scars hide in the crease of the chest or armpit and are virtually invisible. And there is also the opportunity to fully experience the joy of motherhood and feed your baby with the remaining breast.
Modern technologies and attentive doctors, that have great respect the health of the patient, offer first-class service without costing an arm or a leg. This makes Germany one of the most attractive countries for plastic surgery. A great demand for aesthetic interventions, in turn, has caused the rapid development of this branch of medicine. Hence more safe and effective methods to improve the appearance of patients are also ensured.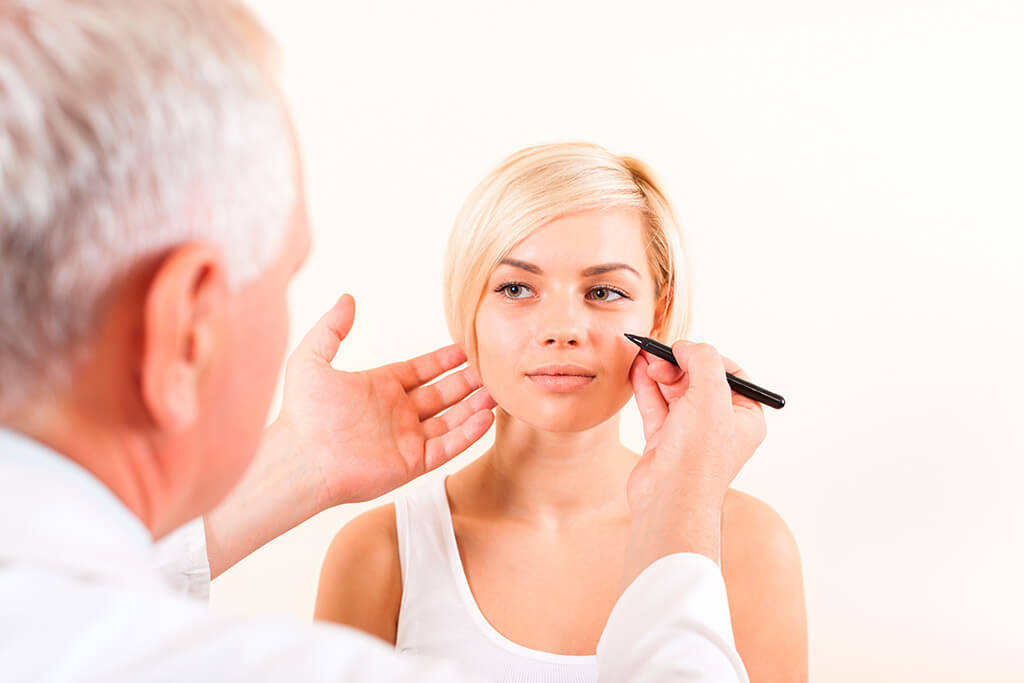 What hospitals to have a surgery in?
While there are various German healthcare institutions that offer plastic and reconstructive surgery. Choosing the right hospital depends on the part of the body you wish to have augmented.
These are several examples of German hospitals offering the plastic surgery services:
Cologne Plastic Surgery Clinic uses the latest techniques for facialrejuvenation, including endoscopic ones. The operations are conducted at the Department of Plastic Aesthetic Surgery and Aesthetic Dermatology. Plastic surgeons try to use the most sparing methods of correction of appearance at this hospital, to make features as natural as possible.
Erlangen University Hospital. Operations of a very different profile are carried out in the Department of Plastic Surgery and Hand Surgery. Doctors are engaged in plastic, reconstructive, maxillofacial surgery. Plastic surgeons perform skin transplantation, breast augmentation, restore or improve the shape of various parts of the body.
Klinik am Rhein Plastic Surgery Hospital focuses on breast augmentation, facial rejuvenation, and correction of the nose shape aka rhinoplasty. Here, abdominoplasty is performed, as well as minimally invasive cosmetic procedures. There are other ways to improve the appearance of patients. This clinic boasts highly technical equipment for 3D modelling used before the operation to show patients what their transformation will look like.
Where to undergo plastic surgery?
It is advisable not to choose the hospital for a plastic surgery by yourself. It is better to trust this task to the specialists.
Leave a request on our website and Booking Health service-manager will pick the best healthcare institution where doctors not only meet your needs:
Focus at the type of plastic surgeries that you require
Have great experience
Will conduct the intervention at the best price possible
We will help you to arrange the trip to Germany in oder to undergo plastic surgery. With BookingHealth you are able to:
Significantly save on medical services - in some cases, costs are reduced by 70% of the amount you would spend if you searched for the clinic by yourself
Obtain medical insurance covering costs in the event of complications after surgery for up to 200 Thousand Euros
receive consultations within 3 months after the operation with your plastic surgeon
We are going to provide all necessary services including an interpreter, meeting you at the airport, we will transfer you to the clinic. If necessary, we will help you book a hotel, flight tickets, and apply for a visa.
Choose treatment abroad and you will for sure get the best results!
---
Authors: Dr. Nadezhda Ivanisova, Dr. Farrukh Ahmed
Read:
Why Booking Health - questions and answers
How to make right decision when choosing the clinic and specialist
7 reasons to trust to the rating of clinics on the Booking Health portal
Booking Health quality standards
Send a request for treatment