It is possible now to go to Germany for treatment!
We issue urgent medical visas to go to Germany!
Please contact us! We know everything about the available flights around the world!
Content
Patient's psychological state of mind directly affects his/her health condition. Our emotional state regulates the production of numerous biologically active substances (neurotransmitters, hormones, enzymes) that have a direct effect on the functions of the internal organs. Panic attacks, stress, depression, anxiety disorders - all of these can lead to many somatic disorders.
These are some conditions, which have been proven to be caused by the psychogenic factor:
Hypertensive disease
Hemorrhagic or ischemic stroke
Such patients need to treat not only the main disease, but also need to eliminate one of the causes of its development. This is achieved through the psychosomatic rehabilitation. The main goal is the normalization of the patient's psycho-emotional profile, his/her social adaptation, elimination of the negative impact of the psychosomatic component on the state of health.
Indications for psychosomatic rehabilitation:
Depressive disorders
Anxiety disorders
Obsessive compulsive disorder
Chronic pain accompanied by a psychosomatic component
Adjustment disorders
Chronic fatigue syndrome
Pathological drowsiness
Phobias, panic attacks
Obesity due to psychogenic causes (bulimia nervosa, hyperphagic stress response)
Significant worsening of appearance due to injuries, burns, unsuccessful or complicated plastic surgery, skin diseases
Any conditions caused by stress, mental or emotional stress
There are certain groups of people that usually need psychosomatic rehabilitation. These include:
Athletes – after injuries
Drivers – after traumatic accidents
Alcohol or drug abusers – after having undergone a course of drug rehabilitation
Representatives of security agencies and armed forces
People whose activities involve highly social events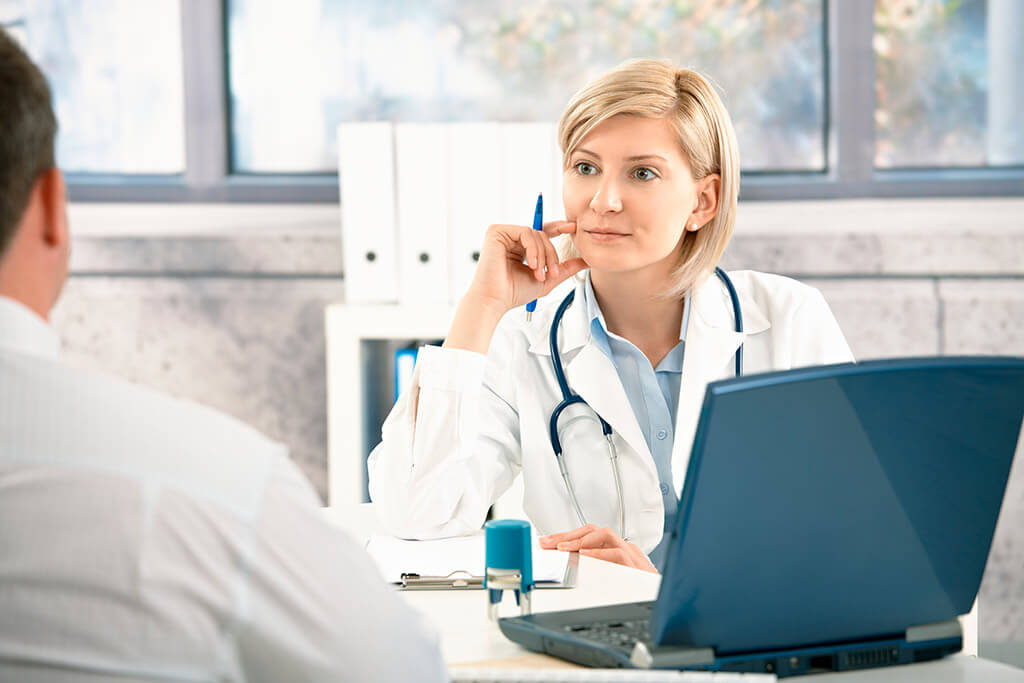 Where can you receive psychosomatic rehabilitation?
The process of psychosomatic rehabilitation in German hospitals involves both physical and psychological methods of therapeutic effect.
These include:
Prescription of drugs
Behavioural therapy, includes adopting healthier eating habits
Psychological counselling
Stress management training
Relaxing hardware procedure
Hypnosis
Physiotherapy
Occupational therapy
Psychological and social rehabilitation
Germany offers many reputable hospitals where patients can undergo psychosomatic rehabilitation at an affordable price. Here are some of them:
How to undergo treatment abroad?
Use our online platform for choosing the medical institution in which you would like to undergo psychosomatic rehabilitation. If you cannot find a suitable hospital, you can send us a request and we will provide you with the best option within the next 24 hours.
Booking Health gives you the opportunity to:
Quickly find a specialized medical institution for psychosomatic rehabilitation
Receive the termin on the desired date
Get acquainted with the treatment program in advance and discuss it with an independent expert
Communicate directly with your physician
Save on medical services up to 70% of their cost by excluding extra fees for foreigners
Receive insurance against unforeseen medical expenses
Communicate with the hospital after the completion of treatment
Purchase necessary medicines abroad
Get rid of organizational and household issues for the entire period of treatment (we take care of all these issues)
German hospitals offer all of the latest methods of psychosomatic rehabilitation. The program is selected in accordance with the personal needs of each patient.
Choose treatment abroad and you will for sure get the best results!
---
Authors: Dr. Vadim Zhiliuk, Dr. Sergey Pashchenko
Read:
Why Booking Health - questions and answers
How to make right decision when choosing the clinic and specialist
7 reasons to trust to the rating of clinics on the Booking Health portal
Booking Health quality standards
Send a request for treatment