Due to the difficulties associated with the organization of treatment in Turkey, Switzerland, South Korea and India, we are not currently processing requests to these regions.
If you are interested in treatment in Germany, please leave a request and our specialists will contact you as soon as possible.
If seeing is believing, its no wonder that we rely on our eyesight to make sense of the world around us, and accomplish most of our tasks. However, once we experience problems with our eyesight, daily duties and work becomes more challenging. Modern ophthalmology is so well developed that in specialised German hospitals, it may even be possible to restore one's vision if one is visually impaired. The very latest drugs and surgical techniques for treating eye diseases make modern miracles possible.
Content
Innovative treatment of eye disorders
The visual impairment disorders are very common. Some of them are hereditary (refractive errors), while others develop with age (cataract). In addition, some of these disorders develop alone, while others are due to complications of the systemic pathological processes in the body. Unfortunately, many diseases tend to progress. If a person does not seek medical help and does not receive adequate treatment, some of these disorders can eventually cause a total loss of vision or blindness.
Let's consider how German hospitals treat different, most common groups of eye diseases using the latest medical advances.
Refractive errors. The most common eye disorders include myopia, astigmatism, hypermetropia. To correct nearsightedness, most specialists all over the world successfully perform LASIK procedure (removal of the corneal layer). However, Germany also performs other, more technologically advanced surgical procedures, namely:
Femto-LASIK – surgical intervention pursues the same goals, but eliminates mechanical influence on the cornea
PRK – photocorrection of the cornea, which is used to strengthen the refractive power of the lens
Epi-LASIK – this surgery can be an option for people with a thin cornea. It can remove its thinnest layer and minimize the risk of injury to the surrounding eye structures
ReLEX smile – laser technique for restoring sight providing the highest possible level of safety and a minimal rehabilitation period
Cataract. The lens opacity requires the removal of this organ and its replacement with an intraocular lens. Almost all countries perform such surgical procedures. However, Germany uses the most advanced and highly effective artificial lenses, which makes it possible to achieve the best treatment result.
The following intraocular lenses can be used:
Blue-light filtering IOL
Foldable intraocular lenses
Multifocal (bi- or trifocal lenses allowing even for an elderly person to do without glasses)
MICS IOL for microcoaxial surgery (the lens is inserted through a minimal incision of less than 2 millimeters, which reduces the rehabilitation period by several times and reduces surgical risks)
Accommodative lenses
Light Adjustable Lens – can change the optical power after the artificial lens is installed in the patient's eye
German doctors have learned to grow a new lens from stem cells. This is not an artificial implant, but a person's own, genetically grown lens. The studies of this treatment on children with congenital cataracts were successful. At the age of 3, kids managed to fully restore their vision after the surgery. The technique has not yet been tested for senile cataract.
Corneal diseases. These disorders are of a high prevalence in Germany. Consequently, local hospitals have succeeded in managing this type of condition. Many operations are performed to restore vision to people with corneal disease.
These include:
Phototherapeutic keratotectomy
Lamellar keratoplasty (anterior or posterior)
Implantation of intracorneal ring segments
Prosthetic replacement of the cornea
Painting of corneal leukoma
Amniotic membrane transplantation
Glaucoma. It can generally be treated conservatively with the use of medicines. Some patients require surgical treatment.
Most often specialists use laser therapy by various methods:
Gonioplasty
Iridectomy
Trabeculoplasty
Contact or non-contact transscleral cyclophotocoagulation
Descemetogoniopuncture
There can be used iridocycloretraction or peripheral iridectomy if necessary. Congenital glaucoma can be treated by goniotomy, sinus trabeculectomy.
Macular dystrophy. It is a dangerous condition that causes blindness due to the damage of the retina. Germany has completed new studies, which show that in many cases ranibizumab combined with glucocorticoids can significantly improve the vision of these patients.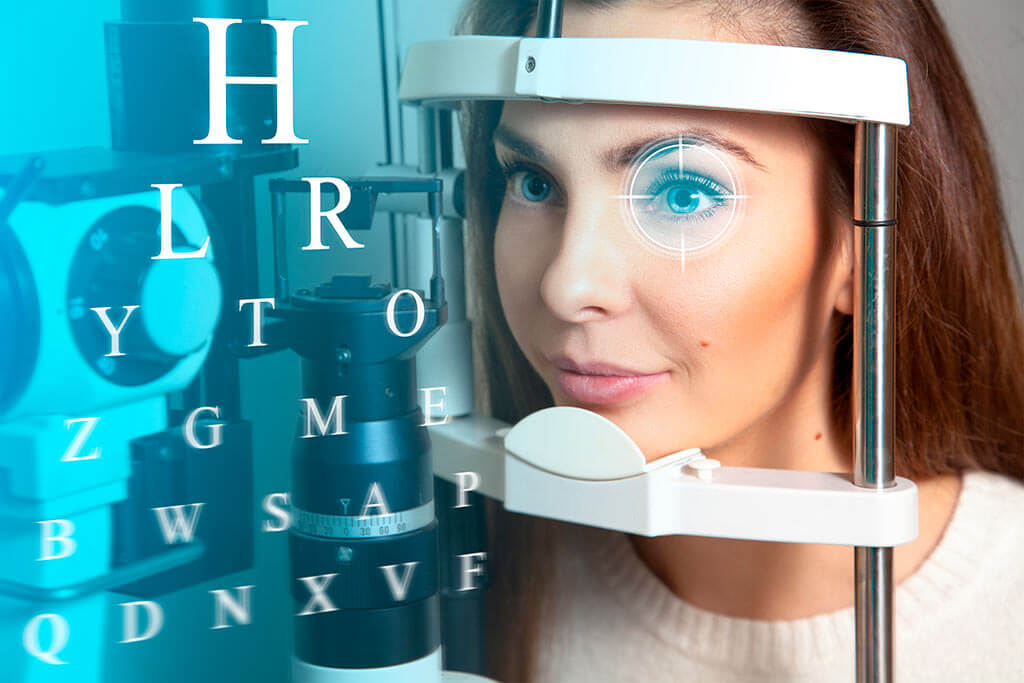 Other retinal diseases:
Germany uses the latest treatments for this group of diseases. Depending on the situation, the following treatment can be used:
New drugs - VEGF antagonists
Neurotrophic therapy
Argon laser coagulation
Vitrectomy
Photodynamic therapy
Macular rotation
Autologous transplantation of choroid and pigment epithelium patch
Germany has developed and is currently using retinal prosthesis. These are electronic devices implanted in the eye. They read and amplify the signals that enter the optic nerve. These can restore vision even for blind patients. The vision becomes good enough to distinguish colours, shapes, object movements and to recognise large objects.
Find specialized hospital & treatment
Which hospitals can offer treatment?
Germany has a number of hospitals specialising in the treatment of eye disorders and restoration of the total or partial loss of vision. Here are some of them:
University Hospital Charite (Berlin). The doctors of the Department of Ophthalmology at this hospital treat almost all diseases relating to the eye and one's vision. There are centres for the treatment of eye oncopathology, uveitis and corneal diseases. The specialists use innovative methods to treat the most severe conditions, also in children.
University Hospital Duesseldorf. The Department of Adult and Pediatric Ophthalmology offers the full range of services for the diagnostics and treatment of eye diseases. The outstanding quality of medical care is confirmed by numerous certificates and an ever-increasing number of patients.
Heidelberg University Hospital. The Department of Ophthalmology at this hospital offers advanced treatments of eye diseases – both conservative and surgical. Here one can correct strabismus, refractive errors, as well as perform corneal transplantation and treat neuro-ophthalmic conditions.
How to organise treatment in Germany?
To arrange treatment at a reputable German hospital, you need to find a suitable medical institution with both excellent health care and affordability. Then you need to contact the management of this hospital to obtain an invitation. The following steps include visa application, booking of air tickets and a trip to Germany. You also need to find a hotel, an interpreter and transfer. It is much easier to use the services of Booking Health, which is the service for booking treatment at foreign hospitals.
In the shortest possible time we will help you to do the following things:
To find a suitable hospital meeting all your necessary criteria and specialising in certain types of eye diseases.
To harmonise the diagnostic and treatment programme in such a way as to obtain the best possible treatment result and to spend minimum costs.
To organise the treatment at the hospital, to translate documents, to find an interpreter, to travel to Germany, to transfer to the medical centre.
To receive a health insurance against unforeseen expenses. It covers the costs up to 200,000 euros for a period of up to 48 months.
To find the best hospital offering innovative treatments for restoring your vision, send a request on our Booking Health site. Our informed service managers will assist you in selecting the most suitable treatment programme and will contact you within a few hours.
Choose treatment abroad and you will for sure get the best results!
---
Authors:
The article was edited by medical experts, board certified doctors Dr. Nadezhda Ivanisova and Dr. Farrukh Ahmed. For the treatment of the conditions referred to in the article, you must consult a doctor; the information in the article is not intended for self-medication!
Sources:
National Center for Biotechnology
American Academy of Ophthalmology Journal
Read:
Why Booking Health - questions and answers
How to make right decision when choosing the clinic and specialist
7 reasons to trust to the rating of clinics on the Booking Health portal
Booking Health quality standards
Send a request for treatment