Due to the difficulties associated with the organization of treatment in Turkey, Switzerland, South Korea and India, we are not currently processing requests to these regions.
If you are interested in treatment in Germany, please leave a request and our specialists will contact you as soon as possible.
Laser vision correction is a modern technique of myopia (nearsightedness), hypermetropia (farsightedness) and astigmatism treatment. The curvature of the cornea changes during the operation. As a consequence, visual acuity is fully restored. Laser correction is carried out using different methods. In Germany, the latest technology in this field of medicine are available.
Content
Laser vision correction methods
There are three main methods of vision correction. There are also subtypes of these surgeries inside the mentioned groups.
The following treatment techniques are applied for the correction of vision in the majority of cases:
PRK (photorefractive keratectomy) is the operation effective for myopia and complex myopic astigmatism treatment. The doctor cuts off the corneal flap, leaving its leg. Then a laser is directed at the external surface of the cornea, afterwards the flap is put in place. The main modifications of this operation are: LASEK, ASA, Epi-Lasik, TransPRK.
LASIK (Laser In-Situ Keratomileusis) differs that the laser action is performed on the inner layers of the cornea. A more progressive modification of this type of correction is Femto-Lasik (other names: Fully Laser LASIK, 100% Laser LASIK, Femto Super Lasik). It is distinguished by the fact that the flap is cut not by an excimer, but by a femtosecond laser.
ReLEx SMILE (femtosecond laser correction) is the most progressive method of laser vision correction, which is available in the developed countries, including Germany.
Its main advantages are:
There is no need to form a corneal flap, the intervention is performed through a minimal incision
Damage to the cornea during surgery is less than 80%
There is no expressed postoperative pain in the first few days after the intervention
Complications are minimal
Biomechanical stability of the cornea is not affected
The nerve endings of the cornea are not injured, which avoids the dry eye syndrome after surgery
Visual acuity is fully restored after 1 to 2 days (with PRK the duration of recovery can exceed 1 month)
Price of this vision correction technique is higher than the conventionally used surgery (PRK and LASIK). Many people, although, prefer exactly this kind of refractory disorders treatment based on the advantages listed above.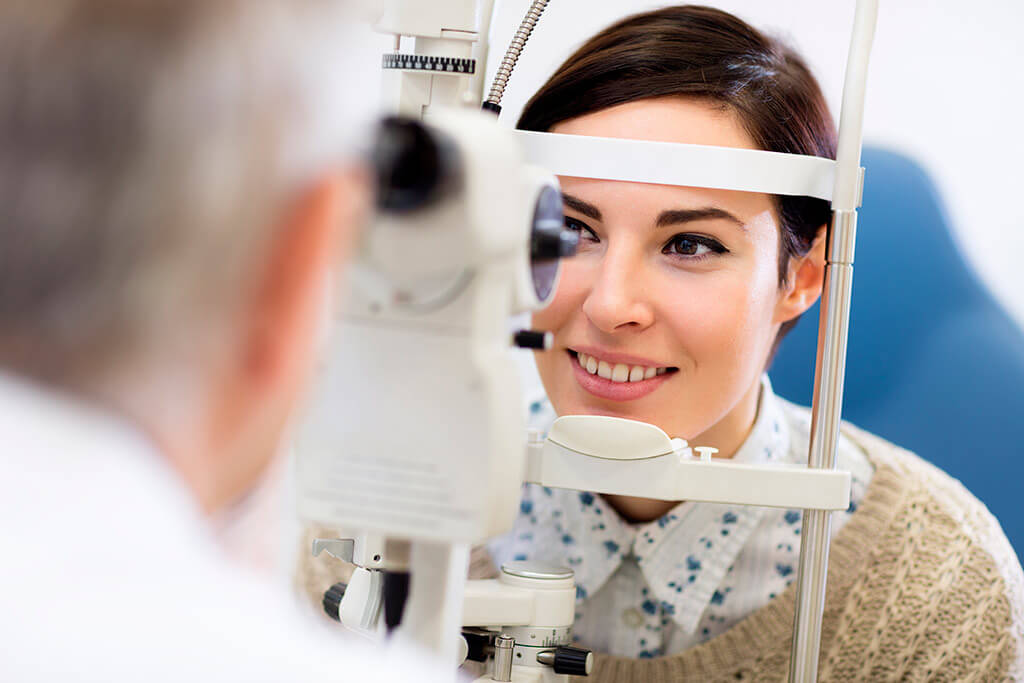 Why is it better to have laser eye surgery in Germany?
It is possible to have vision correction in basically any country. But, the many people who can afford to, prefer to have a surgery in Germany. The question is why?
The restoration of normal refraction in this country has many advantages such as:
Thorough diagnostics. Laser vision correction has many contra-indications. There can be diseases and conditions when surgery becomes ineffective or even dangerous. Sadly, healthcare facilities of developing countries, where medical activity is poorly controlled at the legislative level, the patient is not always examined with the utmost care, because the abolition of the operation is not beneficial for the hospital. In Germany, preparation for laser correction is regulated by appropriate protocols. A thorough examination of the patient before the surgery can reveal possible violations and determine how safe and expedient it is to perform a surgical intervention at the moment.
Possibility of some other surgeries. Certain clinical cases require the use of other surgical interventions for the correction of one's vision. For instance, scleroplasty is first done for patients with progressive myopia to stop the process of further reducing visual acuity, and only then laser correction is performed. In the case of significant manifestations of refractory disorders, implantation of phakic lenses may be required. All these operations can be carried out in Germany if necessary.
Safety for the patients. The latest equipment are used to ensure optimal results, and doctors have great experience in conducting such interventions at German hospitals. The risk of complications with laser correction largely depends on the qualification of the doctor. To avoid irreversible visual impairment, it is better to entrust your eyes to experienced professionals who have performed similar operations regularly for many years already.
Availability of the new technologies. ReLEx SMILE is not used at all in almost all countries with a poorly developed healthcare system. It has only recently been introduced in surgery in some countries. This means, that doctors haven't had a chance to master the new technique to perfection, which carries certain risks for the patient. The treatment of refractory disorders using the ReLEx SMILE method has been used since 2008 in Germany, therefore, there are a lot of specialists in German hospitals who perfectly understand the technique of femtosecond laser vision correction.
What hospitals is it possible to have the laser correction in?
There are numerous hospitals in Germany where you can have laser vision correction. These are some of them:
Choice of hospital and arrangement of treatment
The choice of hospital and the organization of treatment in Germany present serious difficulties for many foreign patients, but the international booking platform for medical services abroad Booking Health greatly facilitates this task.
Using our services, you are entitled to a number of advantages such as:
Selection of a hospital that meets all the necessary criteria (the diagnosis, availability of new methods of treatment, prices, conditions of stay in wards and other factors are taken into account when choosing a hospital).
Saving by optimizing treatment and diagnostics. Some patients manage to save up to 70% of the cost of therapy with our help.
Insurance for 200 Thousand Euros, covering any unforeseen medical expenses in Germany for up to 48 months after the completion of treatment.
Solving all arrangement issues: we will provide an interpreter, help you to issue a visa, book airline tickets and a hotel, arrange treatment for you at the hospital.
The possibility of settling an urgent treatment (reducing the waiting time for the reception of an ophthalmologist and performing an operation).
Contact the specialists of Booking Health online service! To do this, it is enough to make an application on our website. The process of choosing a hospital will take no more than 24 hours.
Choose treatment abroad and you will for sure get the best results!
---
Authors: Dr. Nadezhda Ivanisova, Dr. Farrukh Ahmed
Read:
Why Booking Health - questions and answers
How to make right decision when choosing the clinic and specialist
7 reasons to trust to the rating of clinics on the Booking Health portal
Booking Health quality standards
Send a request for treatment