Due to the difficulties associated with the organization of treatment in Turkey, Switzerland, South Korea and India, we are not currently processing requests to these regions.
If you are interested in treatment in Germany, please leave a request and our specialists will contact you as soon as possible.
Lymphoma is a group of oncological diseases characterised by a tumour developing from lymphoid tissue. The treatment for the condition presents serious difficulties, since in most cases there is no single localised tumour that can be surgically removed. However, Germany has a well-developed medical institution, therefore doctors are equipped to deal with many types of lymphoma quite effectively and often achieve complete cure of the disease.
Content
Types of lymphoma
All lymphomas are divided into two groups. One of them includes the only disease - Hodgkin's lymphoma, while another comprises many different oncological diseases.
Hodgkin's lymphoma. It is also called lymphogranulomatosis. The condition accounts for 30% of the total number of patients with the malignant forms of lymphoma. At the outset, it mostly affects lymph nodes and eventually extranodular lesions (located outside the nodes)on the lymphoid tissue develops.
Non-Hodgkin's lymphomas. These include numerous neoplasms that develop from the lymphoid tissue. They have a significant difference in their histological structure and degree of malignancy. Some of them tend to grow slowly, while others are characterised by an aggressive clinical course.
According to the origin, these tumours can be divided into:
Each of these has several subgroups and certain diseases. For example, MALT lymphoma refers to B-cell lymphomas from the peripheral cells. The same group includes a very malignant tumour, which is called Burkitt lymphoma.
According to the clinical course, the tumours can be classified into:
Indolent (slow growth)
Aggressive (rapid growth and metastasis)
The prognosis regarding slowly growing tumours is much better, while aggressive T-cell lymphoma or B-cell lymphoma without a timeous and appropriate treatment can lead to a quick death.
According to the primary location of the focus of the tumour mass, lymphoma can be:
Nodal - primarily located in the lymph nodes
Extranodal – located outside the lymph nodes
Leukaemic – located in the bone marrow
If the patient develops an extranodal lymphoma, this tumour can have different locations. For example, it can be pulmonary lymphoma or thyroid lymphoma.
Treatment of lymphoma in Germany
Since there is no single located tumour, in most cases, surgery is not the main method of treatment. The main role in lymphoma treatment is given to:
Chemotherapy
Immunotherapy
When the bone marrow is affected, the patient receives stem cell transplantation from the donor or autotransplantation (transplantation of patient's own stem cells). Surgical treatment is performed in rare cases. It is effective, if lymphoma is located in the lungs, spleen, stomach or other organs.
In addition, Germany and other developed countries actively introduce innovative treatments. They help to reduce the mortality of patients with the aggressive forms of lymphoma.
Target therapy. It prescribes the use of drugs that destroy tumour cells and causes little harm to the surrounding healthy tissues of the body.
To treat some types of lymphoma, the following use of drugs:
HDAC inhibitors
Proteasome inhibitors
Kinase inhibitors
BiovaxID vaccine. It is currently being tested in clinical trials, but it is quite possible that it will be widely used in the near future. The vaccine stimulates a patient's own immunity causing its intensive fight against the tumour. The preliminary data show that the vaccine can prolong remission after chemotherapy for lymphoma on average for 1 year.
At the moment a new technology is being developed, which can reduce the risk of recurrence of lymphoma after a bone marrow transplant. To that end, the specialists use monoclonal antibodies. They allow the destruction of tumour residues in the culture of stem cells before they are transplanted to the patient.
Advantages of treatment in Germany
The possibility of curing aggressive forms of lymphoma in the countries with poorly developed medicine is close to zero. In particular, the probability of curing non-Hodgkin's lymphoma does not exceed 25%.
The doctors in the developed countries, including Germany, have learned to cope with this group of diseases. Never underestimate what the latest medical discoveries can achieve, as in the case of medically advanced countries like Germany. A five-year survival rate of patients with non-Hodgkin's lymphoma can reach 70%. It is a very good result in such countries.
Germany offers the most advanced medical technologies, new drugs and modern treatment regimens. The experienced doctors working here regularly treat patients with lymphoma and achieve excellent results.
In Germany, the patient is far more likely to defeat the disease. That is why many patients diagnosed with lymphoma prefer to undergo treatment abroad.
Choice of the hospital
Germany has many hospitals where doctors treat lymphoma. Here are some of them:
To find the best hospital and receive treatment at an affordable price, use our services for booking treatment abroad.
Our advantages:
Selection of the most suitable hospital for you within one day.
Relevance and transparency of prices.
Cost optimization allowing you to save up to 70% of the treatment costs.
In case of complications or other unforeseen medical expenses, you will not need to pay extra for the treatment. The medical insurance will cover theses unforeseen treatment costs.
The possibility of receiving doctor's consultations for free within 3 months after treatment.
Contact us through the feedback form for a free consultation on the treatment for your disease and choice of hospital. Your request will be processed as soon as possible.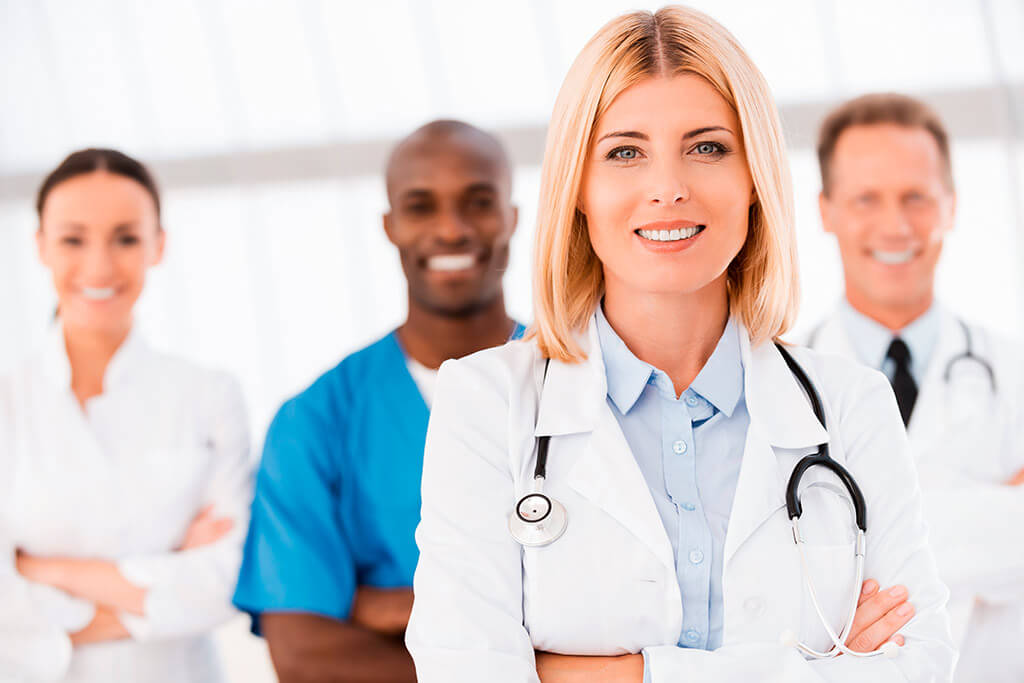 Choose treatment abroad and you will for sure get the best results!
---
Authors: Dr. Nadezhda Ivanisova, Dr. Sergey Pashchenko
Sources:
Read:
Why Booking Health - questions and answers
How to make right decision when choosing the clinic and specialist
7 reasons to trust to the rating of clinics on the Booking Health portal
Booking Health quality standards
Send a request for treatment