Due to the difficulties associated with the organization of treatment in Turkey, Switzerland, South Korea and India, we are not currently processing requests to these regions.
If you are interested in treatment in Germany, please leave a request and our specialists will contact you as soon as possible.
Joint illnesses are considered to be among the most widespread in the world. 10-15% of the working class suffers from this illnesses all over the world. The frequency of pathologies of the musculoskeletal system increases with a person's age.
Approximately 30% of people are diagnosed with some kind of joint disease after the age of 50. Not all of them have difficult course, but often the presence of a stable pain and a dysfunction of the affected joint requires medical attention.
Content
Goals of joint diseases treatment
In most cases, joint diseases do not pose a threat to life and do not affect its duration. However, they are extremely unpleasant for the patient, because they are accompanied by pain, functional disorders and impaired ability to work.
Both conservative and surgical techniques are used to treat joint diseases. The goals of conservative therapy are usually as follows:
Reduction of inflammatory and pain
Relief of joint disease exacerbation
Slowing the progression of the pathological process
Restoration of joints mobility
Maintaining a person's working capacity
Surgical methods of treatment are prescribed at low efficacy of conservative therapy. They are used to remove intra-articular structures, to restore the deficit of the joint surface, and in the most neglected cases, the joint is replaced by an endoprosthesis.
Conservative treatment of the joint diseases
There is a large number of joint diseases, and all of them are treated differently. However, there are some general principles of therapy, characteristic for the majority of pathologies.
To reduce inflammation, pain and improve the quality of patient's life, the following are used:
Non-steroidal anti-inflammatory drugs (to relieve pain)
Chondroprotectors (slow down degenerative processes in the joints)
Glucocorticoid hormones (indicated for an expressed inflammatory process)
Intra-articular injection of hyaluronic acid (reduces pain, allows to delay the need for endoprosthetics)
Physiotherapeutic measures (for normalisation of intra-articular structures trophy)
Therapeutic exercise (to strengthen the muscles and unload the patient's joint)
Conservative treatment of joints diseases is a complex, multi-staged process that should be controlled by a rheumatologist. Before the therapy will be prescribed, diagnosis is necessary to establish the main cause of joint pathology, since different illnesses require the use of different drugs.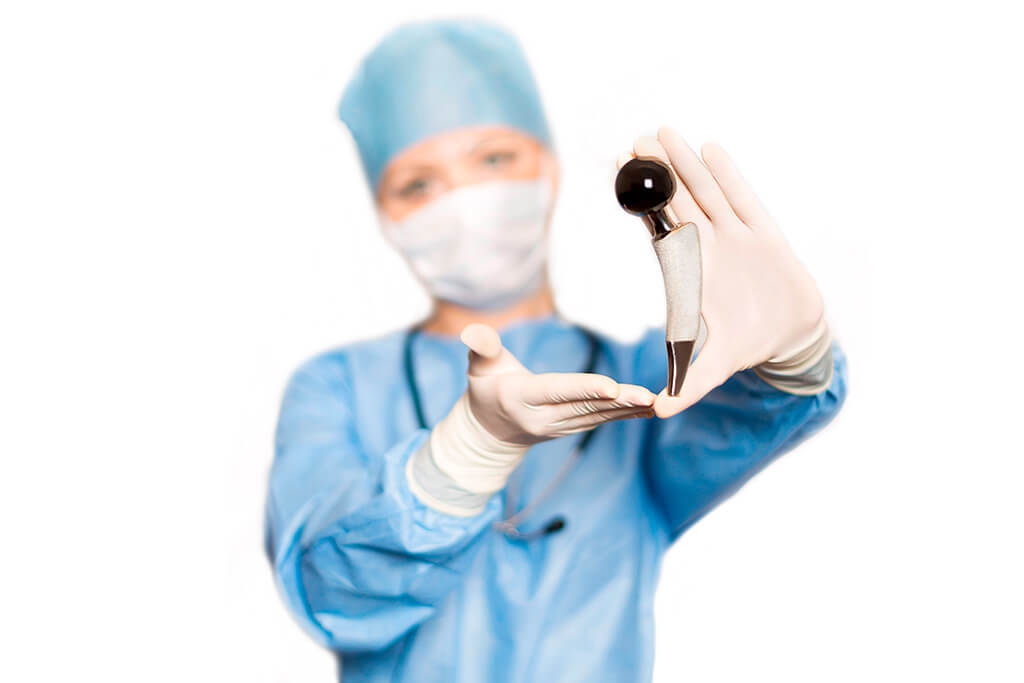 Surgical treatment of joints diseases
When the possibilities of conservative therapy are exhausted, surgical treatment of joint diseases is used. Endoprosthetics remains the gold standard here. This is a surgery, when patient's own "worn out" joint is replaced with an artificial prosthesis.
Arthroscopy is good in some situations. This is a method of treatment, when access is gained through the small incisions. The doctor inserts a thin tube with a camera and lighting. After examining the joint "from the inside", miniature surgical instruments are inserted into it and necessary manipulations are carried out. Sometimes removing cartilaginous or bony outgrowths inside the joint allows you to eliminate pain for a long time.
Recently, innovative methods of articular cartilage restoration have been increasingly applied. They not only postpone the need for endoprosthetics, but sometimes completely eliminating the need for an artificial joint.
Here are some types of interventions that are actively used in the hospitals of the developed countries:
Mosaicplasty is a procedure when cartilage from the human body is taken and then insert it inside the damaged joint (the main weak point of the surgery is - the lack of plastic material).
Cartilage Allotransplantation is an operation when donor cartilage is used to restore the patient's joint surface.
Autologous matrix-induced Chondrogenesis is a process when punctures are made in the bone, which are closed by a collagen membrane. Mesenchymal stem cells from the bone marrow, which differentiate from chondrocytes (cartilaginous cells) gradually, come out through the formed defects in the joint.
Implantation of autologous chondrocytes - a small fragment of cartilage is obtained from a patient, then the cartilage cells are cultivated with a multiple increase in their amount. They are injected into the diseased joint and fixed with a collagen membrane.
Implantation of matrix-induced autological chondrocytes is one of the latest methods of restoring the joint surface. The cartilage is taken from the body and then being cultivated. Then the cells are fixed on a biodegradable 3D matrix, the shape of which repeats the shape of the cartilage defect. Arthroscopic surgery for implantation of the matrix is ​​performed afterwards. It gradually resolves, and the chondrocytes remain, closing the defect. This method ensures remission of the disease for a period of 5 to 10 years. Six months after the operation, a person is able to run and ride a bicycle, and after 12 months contact sports are allowed.
Treatment of joints diseases in Germany
Innovative healthcare conservative and surgical directions used, makes it possible to live a normal life of quality for most patients as well as restoring their work capacity. You can receive proper medical help for any musculoskeletal system pathologies in German hospitals.
These are several healthcare facilities which deal with joints diseases diagnostics and treatment:
Arrangement of joints diseases treatment in Germany
You need to find a suitable hospital for the joints diseases treatment in Germany. Booking Health booking service is your best helper in this regard. More than 250 medical institutions in Germany, Switzerland, Austria and other countries are represented on our web site.
Here you can find the latest cost of diagnostic and therapeutic programmes in various healthcare centres. If necessary, our manager will pick the best option of treatment suitable for your needs. We will help you select a hospital where you will achieve the most effective therapy results at affordable costs.
BookingHealth is going to take care of arranging the treatment for you in Germany. You will be provided with an interpreter, help in obtaining a visa, booking flight tickets. If necessary, a transfer from the airport to the hospital as well as the organization of stay in the wards will be also arranged. Before the start of treatment, you will receive insurance in the amount of 200 Thousand Euros, covering unforeseen medical expenses.
Thanks to the Booking Health company you can concentrate only on your treatment, and all other issues are entrusted to our specialists. Just leave a request on our website regarding your clinic of choice and we will get back to you within a few hours!
Choose treatment abroad and you will for sure get the best results!
---
Authors: Dr. Vadim Zhiliuk, Dr. Nadezhda Ivanisova
Read:
Why Booking Health - questions and answers
How to make right decision when choosing the clinic and specialist
7 reasons to trust to the rating of clinics on the Booking Health portal
Booking Health quality standards
Send a request for treatment