Endoprosthetic replacement is an installation of an artificially created body part (prosthesis) inside the human body. This group of operation is used to treat a large number of various diseases that cause loss, deterioration of the functional state or appearance of certain organs or parts of the body.
Joint replacement in Germany
European hospitals can perform:
Hand and foot replacement surgery
Here are some medical institutions specialising in replacement arthroplasty:
If you have decided to undergo joint replacement surgery in Germany, we will help you choose the most suitable hospital, where you can be treated with the utmost care.
Kindly contact us to find out how you can:
Save up to 70% on treatment
Receive a full service package
Receive good medical insurance
We will assist you in booking your flights, obtaining a visa, translating medical records and arranging treatment in one of the German hospitals.
Advantages of endoprosthetic replacement in Germany
German hospitals have been successfully using replacement arthroplasty for many years. If you want, you can install an artificial joint prosthesis in any country, however Germany offers a number of obvious advantages regarding this procedure.
The latest endoprosthesis. Superior quality endoprosthesis, the latest on the market is used to ensure the best functional result after the installation of the artificial joint. After the replacement of large joints a person can lead an active life, and even engage in sports. The advanced endoprosthesis have low adverse reactions (the body does not reject them) and high wear resistance.
Long-term reliability of the endoprosthesis. After undergoing endoprosthetic replacement in low-cost hospitals, many patients face the fact that in a few years the prosthesis has to be changed for a new one. This suggests the likelihood of a repeated surgery, along with enduring pain, physical discomfort and a long-term recovery after surgery. Due to the use of the very best quality prosthesis and surgery in Germany, 90% of patients preserve the functionality of the artificial joint for 20 years after its installation. Most patients will not need the repeated surgeries in the future.
Good tolerability of the surgery. In spite of the unbearable pain and loss of joint function, many patients do not want to undergo endoprosthetic replacement because of the fear of surgery. However, German doctors try to do everything possible to make the patient feel at ease. Such factors as effective anaesthesia, postoperative care and a stay in a comfortable and well-equipped patient room can significantly improve the thought of an operation.
Low intraoperative and postoperative risks. German doctors select the ideal size of the prosthesis for each patient. When performing surgery, they preserve the maximum possible amount of the patient's own bone tissue. A surgical access is made using a minimal number of small incisions. Coagulation is quickly and of high quality. Precision navigation is administered to ensure less body tissue injury. The specialists prevent the infection of the wound and other complications. All this causes very low intra- and postoperative risks for the patient.
Fast recovery after surgery. The period of rehabilitation depends on the joint that was replaced by the endoprosthesis. However, in any case, this period will be shorter in Germany.
Through the use of high quality rehabilitative measures, which begin in the early postoperative period, several goals can be achieved:
Accelerated healing of the surgical wound
Speedy recovery of a person's mobility
Reduced aesthetic defects that remain after surgery
All these advantages indicate that Germany offers a far more advantageous replacement arthroplasty for patients who are willing to spend more for this kind of expert treatment. It is for this reason that German hospitals attract many hopeful patients from all over the world to its trusted hospital theaters.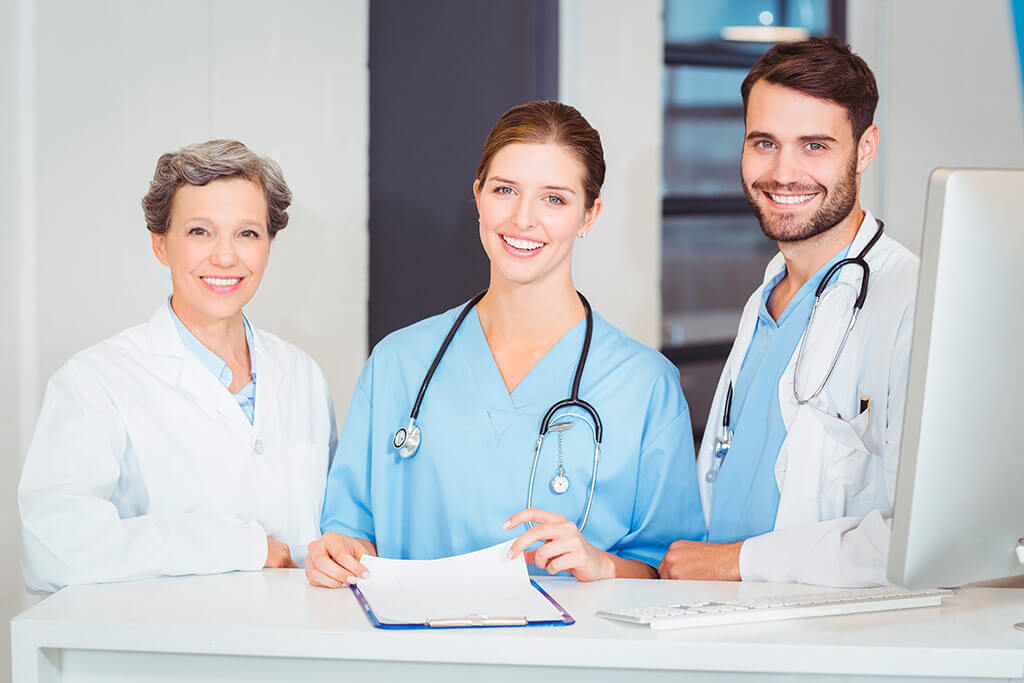 Choose treatment abroad and you will for sure get the best results!
---
Authors: Dr. Nadezhda Ivanisova, Alexandra Solovey
Read:
Why Booking Health - questions and answers
How to make right decision when choosing the clinic and specialist
7 reasons to trust to the rating of clinics on the Booking Health portal
Booking Health quality standards
Send a request for treatment