Heart defects in infants are almost always congenital. This can sometimes bring great danger to the baby's life. Such pathologies are not that common. However, the high mortality rate of those affected by heart defects forces doctors to improve early diagnostics and treatment techniques.
Life-sustaining activity is a vital stage of the therapy as well as compensation of disturbed blood circulation. However these are temporary measures. The key goal of treatment is to completely eliminate a heart defect which can only be done by surgery.
Heart defects represent rough organic defects of the heart muscle and blood vessels connected to its cavity. Prevailing heart defects include:
"Extra" gaps between the cardiac chambers
Improper placement of blood vessels
Too narrow, or on the contrary, too wide lumens between the blood vessels and cardiac chambers
Vessels are joined where they shouldn't be
Changes in the anatomical of the heart or vessel structures
Any congenital heart defects are eliminated with the help of surgery. The procedure can be performed right after a baby is born or after reaching an appropriate age. In case of waiting a kid is administered conservative therapy for chronic insufficiency treatment.
Endovascular operations are always preferred for heart defects in kids if they can help to negate the anatomic disorder. Endovascular surgery is a kind of intervention where the instruments are inserted through the vessels but not through the opened chest.
Benefits of such a procedure are obvious:
There is no need to cut open the chest
Cardiopulmonary bypass is not needed
There is no need to open the heart cavity
Long-term inpatient rehabilitation is unnecessary
Aesthetic effect
Low cost of surgery
Proper blood circulation can be restored by various devices like occluders, balloons, and stents. Devices are inserted into the heart, veins or arteries with the help of a catheter. Surgery is monitored by an X-ray or ultrasound.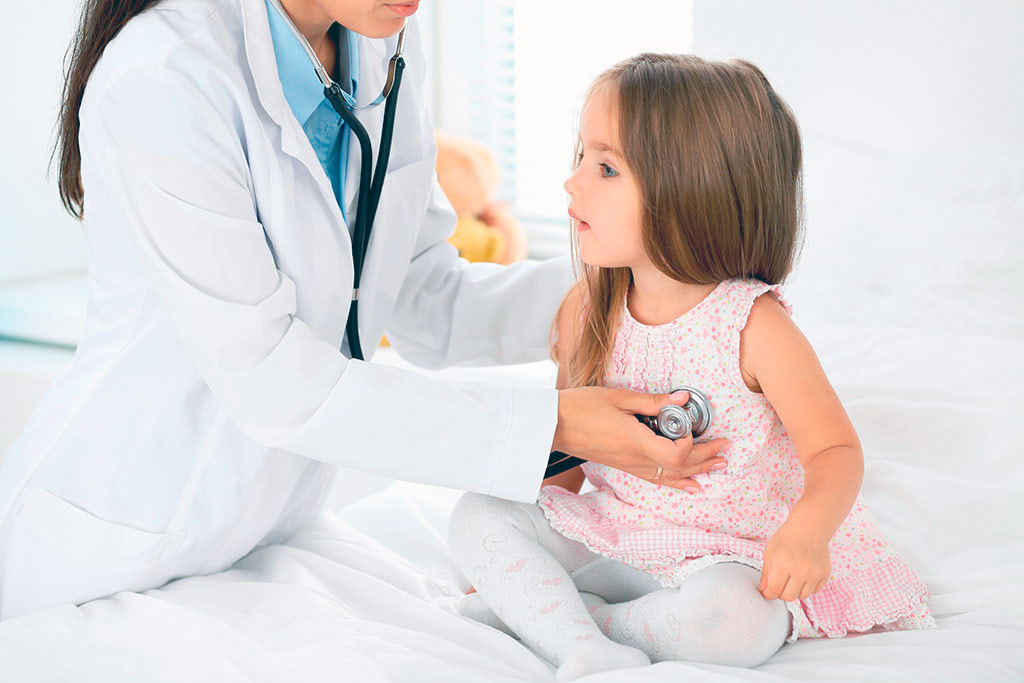 Open heart surgeries are done in clinics with limited possibilities to perform a proper endovascular operation. Besides, intravascular correction of cardiac malformation is impossible. Severe malfunctions of the heart and vessels structure require a traditional open heart surgery using the apparatus of artificial circulation.
Surgery success considerably differs in the medical institutions of different countries. In fact, almost all endovascular interventions are high-tech. That's why professionals from the prosperous countries with best healthcare have made great strides in congenital heart defects treatment (Germany, Switzerland).
In course of surgery next options can be performed:
Sealing of the defects
Replacement of valves
Prosthetics of the arteries (with artificial or alloprosthesis, obtained from one's own vessels from other parts of the body)
Reconstruction of vessels, changing their location relatively to the heart
Minimally invasive robotic-assisted operations can serve as an alternative for the conventional interventions presupposing opened access and all manipulations performance under the vision control. Certain German hospitals offer such operations. They are held with the help of "daVinci" and "Zeus" robotic systems.
Key benefits of these systems are:
Reduced impact of the human factor. Human movements are always less acute than those of a robot.
Surgical instruments and a camera are inserted through small incisions up to 2 cm long.
Risk of intraoperational and post-operational complications is lower.
Rehabilitation period is shorter.
There are pros and cons to be considered. Firstly, there is a limited availability of such an advanced technique. Not all the hospitals offer robotic-assisted cardio-surgeries. Second disadvantage this kind of surgery is available at a much higher cost.
Heart transplantation. Normally, the heart and its defects can be negated with the help of surgery. Unfortunately, it's not always possible. If a prognosis as for the restoration of normal hemodynamics after surgical treatment is not favourable then heart transplantation is needed.
Pre-natal (Intrauterine) cardio-surgery. It is possible to correct rough heart defects during pre-natal surgery even before a baby is born. Balloon plasty is used to fix under developments of the heart's left side. Specialists perform an operation around the 22nd week of pregnancy. The aorta of the fetus is enlarged, and the left half of the heart is formed normally. As a result, a baby will not require organ transplantation after the birth.
Any infant cardiosurgery requires high-tech equipment. A surgeon must also be experienced and be highly-skilled. German hospitals offer high end equipment and surgery is performed by the best professionals in their field. Thus, treatment of congenital heart defects in children is more successful in a hospital based in Munich or Berlin. Besides, this will reduce the chance of mortality and lower the risk of post-operational complications.
Choose treatment abroad and you will for sure get the best results!
---
Author: Dr. Nadezhda Ivanisova
Read:
Why Booking Health - questions and answers
How to make right decision when choosing the clinic and specialist
7 reasons to trust to the rating of clinics on the Booking Health portal