Due to the difficulties associated with the organization of treatment in Turkey, Switzerland, South Korea and India, we are not currently processing requests to these regions.
If you are interested in treatment in Germany, please leave a request and our specialists will contact you as soon as possible.
Cell Therapy is a promising and rapidly developing field of medicine. With this approach, patients can receive good treatment results even in severe, incurable diseases of the central nervous system. The main effect of cell therapy is achieved through the replacement of dead neurons, improvement of tissue trophism, formation of new vessels and nerve endings, normal functioning of the immune system.
Content
Cell Therapy Features
Cell therapy is used in many fields of medicine, and neurology is not an exception. The essence of the therapy is that stem cells are injected into the patient's body. They are administered intravenously or directly into the structures of the central nervous system.
Stem cells can be:
Embryonic
Fetal
Postnatal, including umbilical cord blood cells
Hematopoietic
Mesenchymal
Tissue-specific progenitor
The treatment of the central nervous system involves the use of fetal, postnatal and tissue-specific progenitor stem cells. Some treatment methods are still being studied in clinical trials, while other therapeutic approaches have been successfully applied for several years in the developed countries, including Germany.
What diseases can be treated?
Cell therapy can treat almost any disease affecting the central nervous system. It is used for the regeneration of the nervous tissue, restoration of the normal inter neuronic and neuromuscular junction.
Here is a list of conditions, which can be treated by cell therapy:
Effects of traumatic brain injury
Hypoxic lesions of the central nervous system
Effects of cerebral infections
Effects of stroke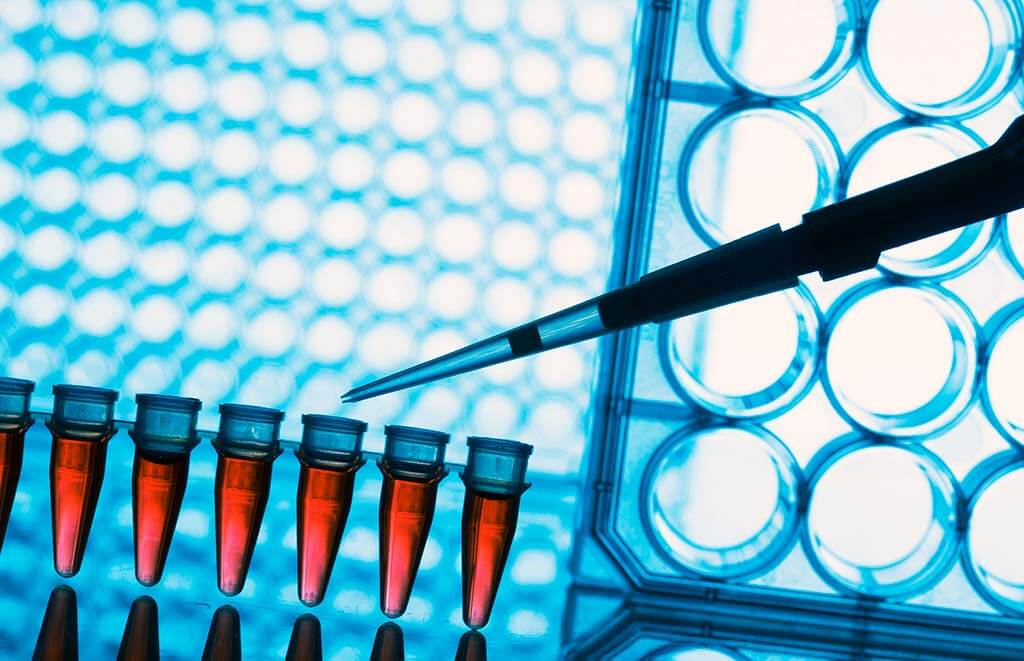 Cell therapy for the restoration of the CNS cells
One of the Swiss studies has shown that cell therapy can be highly effective in the treatment of lesions of the central nervous system of various origins. The clinical trials were conducted in several centers at once. These included leading European hospitals, such as the Rehabilitation Hospital in Munich (Germany), the Montreux Hospital in Lausanne (Switzerland) and the St. Anne Hospital in Brussels (Belgium).
A good clinical effect was observed in 73-94% of patients from different groups. Cell therapy turned out to be the most effective for brain damages due to head injuries, autoimmune and degenerative diseases of the central nervous system, including amyotrophic lateral sclerosis and multiple sclerosis.
In brain damages caused by infections and hypoxia the results were good as well. In patients with spinal cord injuries the results were worse. Nevertheless, even this group has shown an improvement in both motor and sensory functions in 73% of cases.
A total of over 150 patients were involved in the study, which lasted 18 months. The specialists used donor stem cells. The main effect was due to the interruption of chronic inflammatory processes in the structures of the central nervous system. The researchers explain that the regression of focal symptoms occurs due to the restoration of connections between neurons after cell therapy.
Surgical treatment for the central nervous system disorders using stem cells
In some conditions stem cells have to be injected directly into the patient's central nervous system.
Some diseases of the central nervous system are caused by an impaired production of certain substances that regulate its activities. For example, a patient with Parkinson's disease suffers from a lack of dopamine. The cells producing it die and, as a result, a person develops pronounced motor disorders. To alleviate symptoms, the patient has to take chronic medication for the rest of his/her life, although they cannot completely eliminate dopamine deficiency in the central nervous system.
Today it is possible to "grow" neurons from the progenitor stem cells. Their final differentiation occurs after their introduction into the body. Several tens of millions of these cells are converted into dopamine-producing neurons. Thus, patients suffering from Parkinson's disease can achieve a sustained clinical improvement for several years.
Stem cell therapy in Germany
Some German hospitals use stem cells to treat diseases of the central nervous system. If you want to take advantage of all the benefits that developed countries offer in medicine, you can try the German medical institutions that offer a course of therapy.
To find a suitable hospital and to arrange treatment in Germany, you can contact Booking Health employees for assistance. We will choose the best medical facility for you considering the price-quality ratio.
In addition, we will help you to:
Save 70% of treatment costs
Execute all necessary documents for traveling abroad
Negotiate with the hospital administration about reducing the waiting time for an appointment
Settle all organizational and everyday issues
We will provide you with interpretation services for the translation of medical documentation into German, as well as for communication with the hospital's staff. You will receive an insurance covering up to 200 thousand euros of unforeseen medical expenses within 48 months after the treatment starts.
Choose treatment abroad and you will for sure get the best results!
---
Authors: Dr. Nadezhda Ivanisova, Alexandra Solovey
Read:
Why Booking Health - questions and answers
How to make right decision when choosing the clinic and specialist
7 reasons to trust to the rating of clinics on the Booking Health portal
Booking Health quality standards
Send a request for treatment