Due to the difficulties associated with the organization of treatment in Turkey, Switzerland, South Korea and India, we are not currently processing requests to these regions.
If you are interested in treatment in Germany, please leave a request and our specialists will contact you as soon as possible.
Excessive weight and obesity worsen the appearance of a person, restricting his/her physical and social activities, and in addition, cause severe illnesses. The increase in body fat is one of the main causes of type 2 diabetes. Excessive weight several times increases the risk of heart diseases, atherosclerosis, cholelithiasis, joint diseases. Therefore, you need to get rid of the excessive body weight, urgently. You can do it in one of the German hospitals.
Content
Features of weight loss in Germany
Obesity is a disease that doctors can treat. Unfortunately, the approaches to obesity treatment became out of date in the most countries. A person comes to the doctor and is recommended to exersice and reduce food amount. That's it for the so called "treatment". However, the majority of the patients know already by themselves they have to eat less in case of obesity. But, a person is not able to monitor his/her nutrition throughout the life in the most cases. There is a bunch of reasons for that like binging (eating behavior issues), ignorance of dietary nutrition bases, traditions in the family, hyperphagic reaction to stress, etc.
German doctors take into consideration patient can not follow diet all the time during his/her lifetime. Thus, here they apply more efficient methods of obesity treatment rather than just a list of tips "How to change your lifestyle".
Peculiarities of obesity treatment approach in Germany are:
The patient is examined for the purpose of identifying the causes of obesity. It can be not only chronic overeating, but also hypothyroidism, Cushing's disease, hypothalamic obesity, insulinoma and other diseases.
The patient is taught the basic rules of nutrition. He gets information about the calorie content of the main food groups and learns to cook food that has enough nutritions to saturate the volume, but low caloric content.
Behavioral therapy is actively used. It is aimed at eliminating the wrong eating habits and the formation of new eating behavior. This is done by psychotherapists.
Therapeutic exercise is applied. At first the patient can be engaged in a group, under the guidance of a coach. In the future, he himself is able to control the load and choose exercises for burning calories.
Surgical methods. In case of severe obesity bariatric surgery can be performed in Germany. It allows you to solve the problem of excessive weight forever.
Surgical methods of obesity treatment
Two types of surgeries are done for obesity treatment:
Plastic surgery is aimed at improving the appearance of a patient with obesity. During the intervention, a few liters of fat from a certain area of ​​the body are usually "pumped out." Most often it's the stomach. Such an operation is called liposuction. Sometimes, abdominoplasty and abdominal skin tightening are performed simultaneously.
Plastic surgery does not solve the problem of obesity. It only allows a person to look better. To achieve real weight loss, you need to perform bariatric surgery. They are prescribed in case of severe obesity, when excessive weight carries more risks to a person than surgical intervention.
Most operations are aimed at one of two purposes:
1. Reduction of the stomach volume. For this, balloon plastic or bandage of the stomach is most often performed.
Balloon plastic is a completely reversible procedure. A balloon is injected into the stomach, which inflates. It takes up most of the space. As a result, a person is full with small portions.
In the case of gastric banding, its part is clamped with a special ring, and thus divided into two parts. The principle of operation is the same. Stomach becomes smaller. A person quickly becomes saturated with small amount of food and gradually slimming down.
2. Dissociation of the food lump and digestive enzymes. The digestive organs are located by a surgeon in such a way that digestive enzymes from the pancreas do not mix up with the food lump. As a result, a person can eat as much as necessary, but most of the food is not digested, and he gradually grows thin.
The disadvantages of such operation are the side effects that arise in case of overeating. Thoseare diarrhea, flatulence, abdominal pain, and sometimes fecal incontinence.
Benefits of conducting surgery in Germany are:
Great doctors' experience and low risk of complications
High efficiency – more than 90% of patients completely restore their weight to normal within several years after the surgery
Quality anesthesia during the surgery and post-operative period which allows for well-tolerated treatment by a patient
Comfortable conditions of stay in the hospital
What hospitals is it worth to refer to?
Germany can boast with many prestigious hospitals, whose doctors are engaged in the treatment of obesity and excessive weight. Here are some of them:
Arrangement of obesity treatment in Germany
Use Booking Health online-service to choose a good hospital offering services at the affordable price. If you doubt how to do it by yourself, ask our specialists for help. Leave a request on the website. We will pick several treatment options for you; calculate the cost in different clinics and call you back to provide this information.
In the future, we can assist you in arranging treatment in Germany. Cooperation with us will allow you to:
Get medical services in the best German hospitals
Completely focus on the treatment, as we will take on us all the organizational aspects (including assistance in document preparation, oral and written translations, transfer from the airport to the clinic, etc.)
Save up to 70% of the cost of diagnosis and treatment
Insure yourself against unforeseen medical expenses for 48 months after the completion of the treatment course
Receive advice from the attending physician regarding the state of health, nutrition, exercise or drugs within 3 months after treatment
We are experts in the field of medical tourism. Thanks to the services of Booking Health, you will lose weight and improve your health abroad at an affordable price.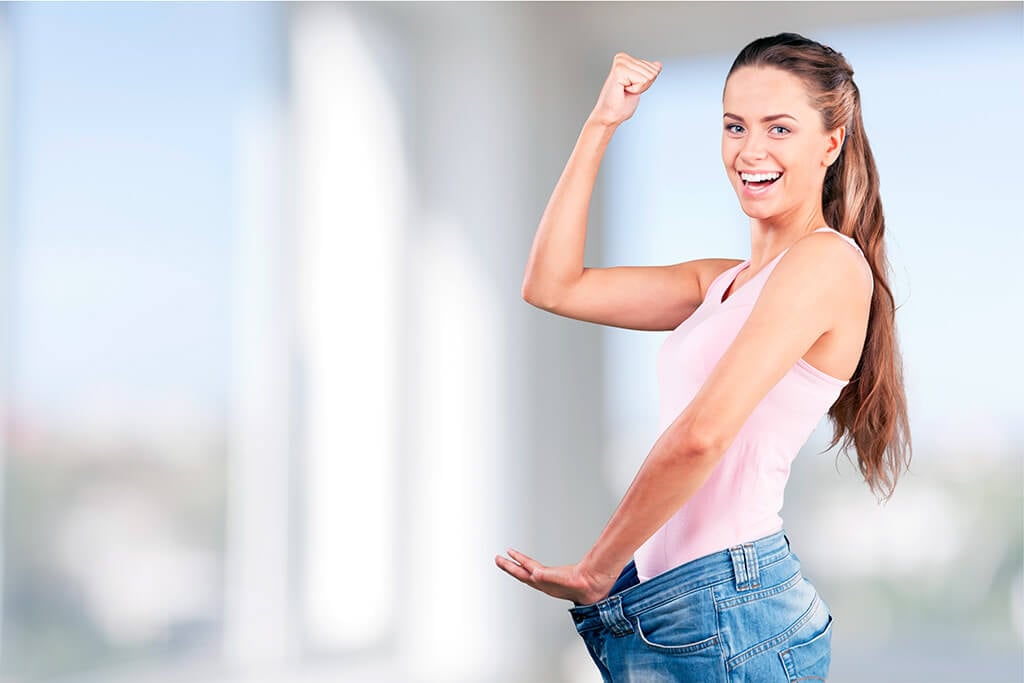 Choose treatment abroad and you will for sure get the best results!
---
Authors: Dr. Vadim Zhiliuk, Dr. Nadezhda Ivanisova
Read:
Why Booking Health - questions and answers
How to make right decision when choosing the clinic and specialist
7 reasons to trust to the rating of clinics on the Booking Health portal
Booking Health quality standards
Send a request for treatment