Due to the difficulties associated with the organization of treatment in Turkey, Switzerland, South Korea and India, we are not currently processing requests to these regions.
If you are interested in treatment in Germany, please leave a request and our specialists will contact you as soon as possible.
Any parents who has the misfortune of requiring healthcare for their kids, only want the very best for their kids. Germany can truly boast about the best healthcare system in Europe. Children from all over the world travel here to receive some kind of medical help. German hospitals offer highly effective diagnostics and therapy, decent level of inpatient comfort, accommodation and tolerant treatment.
Content
Benefits of German Paediatric Hospitals
While children's hospitals and paediatric departments can be found world wide, the treatment, though differs drastically at various locations.
German hospitals have a great advantage in this field of medicine:
Wide diagnostic capabilities. When you visit a German hospital, a child will be examined using the latest equipment. Here recent scientific achievements are used to make laboratory and instrumental diagnostic procedures as accurate and informative as possible. Correctly established diagnosis is the key to a successful treatment.
Healthcare innovations application. The state of the healthcare system does not stand still. New methods of treatment are constantly being implemented while old therapeutic approaches are being improved. There are new drugs, non-medicinal treatment procedures and rehabilitation measures which are being developed all the time.
Tolerant treatment methods. In German hospitals a very cautious attitude to children are practised. All diagnostic and treatment procedures are carried out as painlessly as possible. Non-invasive techniques are always preferred. If invasive interventions are required, then specialists do use not local anaesthesia, but rather general anaesthesia of short action. It is safe for the child and ensures little or no pain.
High level of comfort. German children hospitals as well as paediatric departments of general medical institutions do not look like a hospital. The interior is decorated in bright colorful themes. The departments are more like a kindergarten than a clinic. This child friendly environment eases the psychological stress of the child.
High efficiency of treatment. In German hospitals you will encounter a much lower risk of medical errors. Doctors act solely on the European protocols for the provision of medical care. Innovative approaches to treatment are used. All this achieves a much better result for therapy. The disease is cured quicker and leaves fewer effects on the child's body.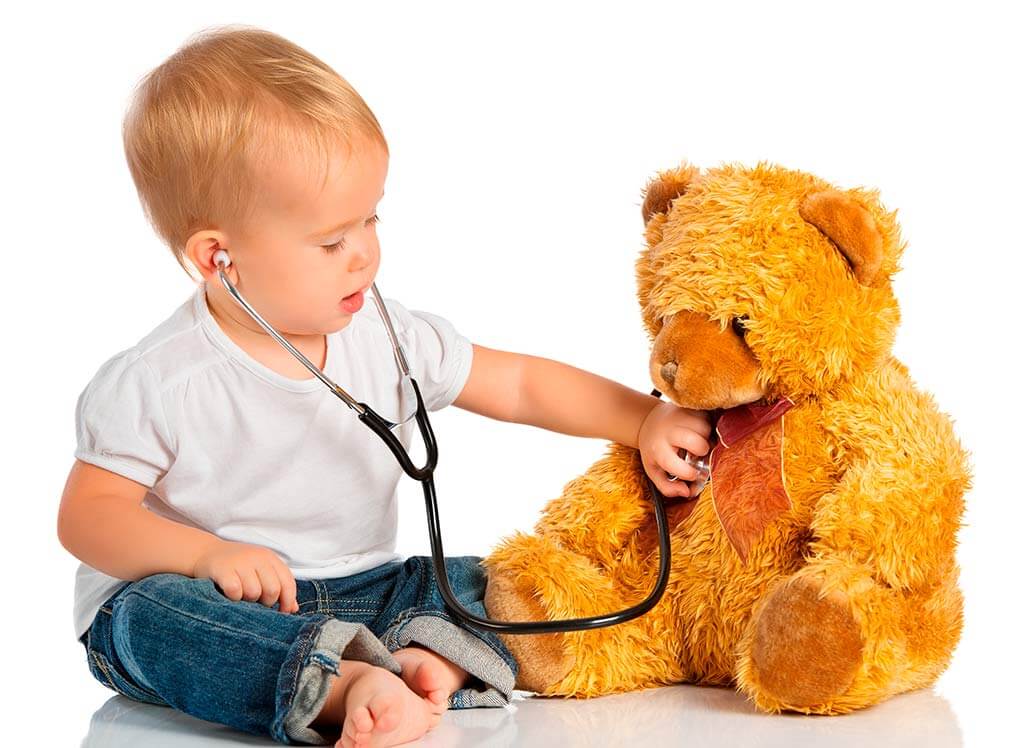 Titles of German children hospitals
Children are able to get highly-qualified help in many German hospitals. These are specialised children hospitals as well as departments in the healthcare facilities of a wide range medical facility.
Kinderkrankenhaus Amsterdamer Straße is located in Cologne and is directed at diagnostics and treatment of the children's diseases. There are branches of children's and adolescent healthcare, as well as paediatric surgery and urology in the hospital.
Conservative therapy of various pathologies of internal organs is carried out in the department of paediatric and adolescent healthcare. Doctors are engaged in treatment of:
Allergies
Endocrine diseases, including diabetes
Diseases of the stomach and intestines
Pathologies of the heart
Pulmonary diseases
Oncological processes
Congenital and acquired diseases can be treated in the department paediatric surgery and urology. There are following reasons why patients get operated here:
Congenital anomalies in the structure of the urinary tract
Urinary incontinence
Of course, other surgeries are done as well other than the urological ones. Children with various traumas, hernias, and malformations of internal organs undergo surgery in this department,. Almost all operations are performed, with the exception of cardio surgeries.
Bonn University Hospital admits thousands of children from the entire globe annually. Paediatric hematology and oncology departments are the most in demand. It's not a secret that cancer is a deadly illness and it can be treated much more effective in Germany than in the countries with the poor healthcare systems.
The department cooperates with the Institute of Experimental Hematology and Transfusion Medicine. This allows clinicians to use the latest directions in the treatment of oncohematological diseases.
Priority directions of the department are:
Leukemia
Brain tumours in children
Stem cell transplantation
Tumours from germ cells
Paediatric palliative oncology
They also perform the most complex cardiac surgeries in Bonn University Hospital which are done in the department of paediatric cardiac surgery. Patients are referred here if a child was diagnosed with the congenital heart defect.
There are other hospital departments which treat children illnesses:
As it shown, Bonn University Hospital is able to offer you highly-qualified medical help including surgical one for kids with different diseases.
Bavaria Zscheckwitz Rehabilitation Hospital offers a thorough rehabilitation for toddlers and teenagers.
The following therapy directions are available here as:
Orthopaedics
Oncology
Nephrology
Cardiology
Endocrinology
Neuropaediatrics
Rheumatology
Department of neurology and neuropaediatrics offers treatment for those who have suffered a trauma or have congenital pathologies relating to the central nervous system. Specialists deal with rehabilitation of patients with ICP, brain and spinal cord injuries, epilepsy, neuromuscular dystrophy, chronic headaches and other issues.
Department of orthopaedics is located in the hospital for the rehabilitation of kids with congenital or acquired defects of musculoskeletal system. Here children are able to undergo a course of treatment and rehabilitation if they have suffered fractures, dislocations, scoliosis, posture disorders, and inflammatory bone diseases.
Bavaria Zscheckwitz Rehabilitation Hospital presupposes a joint stay in the ward of the accompanying person (usually the mother of the child) for kids under 8 years old.
Arrangement of children treatment in Germany
If you want to choose a clinic for the treatment of your child in Germany, and arrange it in the shortest time possible, you can use the online platform for booking treatment abroad called Booking Health.
Advantages of using our services are obvious:
Time saving. Arranging treatment in Germany on your own can take several weeks or even months. With our help, everything goes much faster. If necessary, we can arrange emergency treatment for children in Germany.
Energy saving. You will not need to independently look for an interpreter, choose a hospital, book a flight to Germany, negotiate with the administration of the medical facility and agree on all the details of the treatment. We will take care of all organizational issues.
Costs saving. We will choose the most suitable programme for you. The price will be fixed due to insurance, which will cover possible additional costs (for example, in case of complications).
Simply leave a request on the site to use the services of Booking Health. Our manager will contact you as soon as possible and help with choosing a treatment-diagnostic or rehabilitation programme necessary for your child.
Choose treatment abroad and you will for sure get the best results!
---
Authors: Dr. Nadezhda Ivanisova, Dr. Sergey Pashchenko
Sources:
Open Access Journals, Pediatrics Journals
IMTJ - International Medical Travel Journal
Read:
Why Booking Health - questions and answers
How to make right decision when choosing the clinic and specialist
7 reasons to trust to the rating of clinics on the Booking Health portal
Booking Health quality standards
Send a request for treatment