Due to the difficulties associated with the organization of treatment in Turkey, Switzerland, South Korea and India, we are not currently processing requests to these regions.
If you are interested in treatment in Germany, please leave a request and our specialists will contact you as soon as possible.
Munich is one of the major German cities, the capital of Bavaria. This city is famous not only for its brewing traditions but also for major authoritative medical institutions. University hospitals which head the list of the largest university hospitals in Europe, and specialized private clinics are located here. We present to your attention the TOP 5 hospitals and medical centers in Munich.
Content
University Hospital of Ludwig Maximilian University of Munich
According to the Focus magazine, University Hospital of Ludwig Maximilian University of Munich ranks the leading positions among the TOP German medical institutions annually. This is one of the largest university hospitals in Europe.
University Hospital of Ludwig Maximilian University of Munich is an institution which provides the maximum range of medical care: more than 9,000 employees work in its 47 departments, institutions, and specialized centers. The main buildings are located in the campuses of Grosshadern and Innenstadt.
Campus Innenstadt is located in the center of Munich. In addition to practical medicine, there are training centers, such as Institute of Physiology and Institute of Human Anatomy, here. Campus Grosshadern is the largest medical complex in Munich. Its Department of internal, abdominal, and transplant surgery leads in the number of successful transplantations of liver, pancreas, kidney, heart, and lungs.
Other fields of the clinical specialization include:
University Hospital Rechts der Isar Munich
University Hospital Rechts der Isar Munich was founded more than 100 years ago, namely in 1834. Nowadays, it includes 33 departments and 20 interdisciplinary medical centers which provide comprehensive medical care.
According to prestigious Focus magazine, University Hospital Rechts der Isar Munich has high treatment success rates and it annually ranks among the TOP hospitals. It also has a DIN EN ISO 9001:2008 certificate which confirms the quality of diagnostic and therapeutic services at the local and international levels. In 2017, the hospital successfully passed the TÜV Rheinland certification.
Fields of specialization of the hospital include the following destinations:
Orthopedic Center Munich East
The team of doctors at Orthopedic Center Munich East has dedicated their professional activities to treatment of diseases of the musculoskeletal system and restoration of its function after injuries. Six surgeons work here, each of them specializes in particular methods of conservative and surgical treatment.
Prof. Dr. med. Peter Diehl, who heads Department of Orthopedics at the center, is also the official doctor of the German national hockey team. Prof. Diehl is an expert in the field of conservative and minimally invasive surgical treatment of knee and elbow joints. In order to fully restore the function of damaged joint, the PRP-therapy, K-Taping and shockwave therapy are used in the department.
Dr. med. Samer Ismail, Head of the Department of Spinal Surgery, has a profile certificate of Spinal Neurosurgeon of the German Society of Neurosurgery. Only 25 German specialists have such certificate today. The department carries out nucleoplasty, intervertebral disc replacement, rigid and dynamic stabilization of the spine, as well as combined surgical interventions in patients with scoliosis.
Rinecker Proton Cancer Therapy Center
Rinecker Proton Cancer Therapy Center was founded in 2009 and became the first integrated proton irradiation center in Europe. Doctors of the center perform a thorough preliminary examination, determining stage of the oncological process and general condition of a patient. According to this information, the individualized treatment protocol is developed – it combines international recommendations and personal requirements of a patient.
Rinecker Proton Cancer Therapy Center has the following equipment:
Four gantry (devices for proton irradiation) with movable couches for the patients
A device for the treatment with a fixed beam (used in patients with tumors of the orbits, brain, skull base, etc.)
Anesthetic equipment (children receive the treatment under general anesthesia)
Devices for MRI, CT, PET-CT
Devices for ultrasound, endoscopic examinations, angiography
Own clinical laboratory
Rinecker Proton Cancer Therapy Center admits patients with tumors of the brain, sinuses and skull base, organs of the oral cavity and larynx, lungs and pleura, gastrointestinal tract, prostate, bladder, uterus, and ovaries. Proton therapy is well tolerated by patients and allows doctor to apply a large dose of radiation during each procedure. Due to this, treatment is carried out faster and gives significant result.
Urology Hospital Munich-Planegg
Urology Hospital Munich-Planegg began its work in 1969. Thanks to the constant improvement and expansion of specialization fields, it is a modern specialized urological hospital with a staff of 120 medical workers now.
Specialists of Urology Hospital Munich-Planegg deal with general urological pathologies, andrology, pediatric urology, urologic oncology, and reconstructive surgery. According to international ratings, this is the best European hospital which offers treatment of erectile dysfunction.
In addition, Department of Urology has been a certified prostate cancer treatment center for 10 years. Such examinations as the molecular genetic examination for early diagnostics of prostate cancer (PCA3 test) and HistoScanning (3D ultrasound examination of the prostate) are carried out here. Possibilities of robotic surgery, targeted and hormonal therapy are used here for treatment of tumors.
Another particular specialization of the hospital is plastic interventions in injuries of the urogenital system, congenital pathologies of the kidneys and external genital organs, and urinary incontinence in women. Urology Hospital Munich-Planegg admits more than 6,000 outpatients and more than 3,000 inpatients for treatment annually.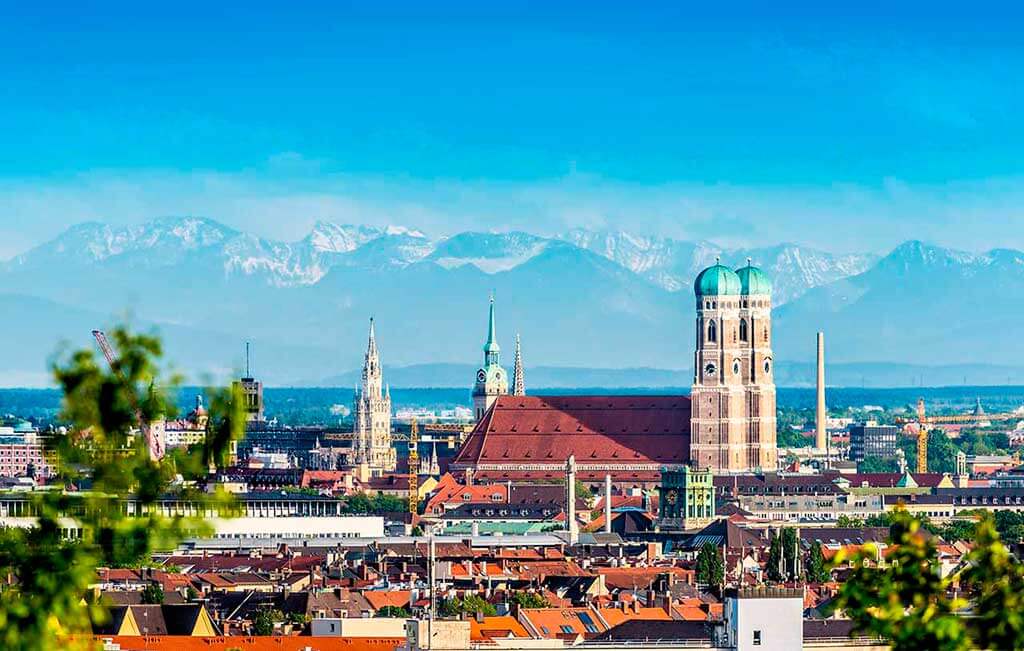 Costs of treatment in leading Munich hospitals
Costs of medical services in German hospitals are regulated on the state level – Federal Ministry of Health and Federal Medical Chamber deal with this issue.
Costs for the medical program depend primarily on the diagnosis. They are also affected by level of the hospital and qualification of the physician, necessary diagnostic and therapeutic measures, duration of hospital stay, and presence of serious concomitant diseases. Below you can find costs of basic diagnostic and therapeutic procedures.
Oncology and Hematology
Orthopedics, Traumatology, and Endoprosthetics
Gynecology and Mammology
Urology
Orthopedic Rehabilitation
How to apply for the treatment in leading Munich hospitals?
According to work regulations, Munich hospitals admit for the treatment both citizens of Germany and international patients. However, patients from other countries should get acquainted with the peculiarities of booking a hospital and prepare necessary medical documents in advance.
For the patients, who have no experience of treatment in German hospitals, it will be more convenient to use help of the certified medical tourism operator – Booking Health. Booking Health offers help in such important aspects:
Choosing the right clinic based on the annual qualification profile
Establishing communication directly with your doctor
Preparing medical program in advance, without repeating previous examinations
Providing favorable costs, without overpricing and additional coefficients for foreign patients (saving up to 50%)
Booking the appointment on the necessary date
Monitoring medical program at all stages
Help in buying and forwarding of medicines
Communication with the clinic after treatment completion
Control of invoices and return of unspent funds
Organization of additional examinations
Offering service of the highest level: booking hotels and plane tickets, transfer organization
Booking Health is the only medical tourism operator whose quality of work is confirmed by the international certificate ISO 9001:2015. Please, leave the request on the official website of the company, and our specialists will contact you within 24 hours in order to discuss details of the upcoming trip.
Choose treatment abroad and you will for sure get the best results!
---
Authors: Dr. Nadezhda Ivanisova, Dr. Farrukh Ahmed
Read:
Why Booking Health - questions and answers
How to make right decision when choosing the clinic and specialist
7 reasons to trust to the rating of clinics on the Booking Health portal
Booking Health quality standards
Send a request for treatment